1964 Ford Mustang Restomod – Over 4,200 Hours Were Spent On This Masterpiece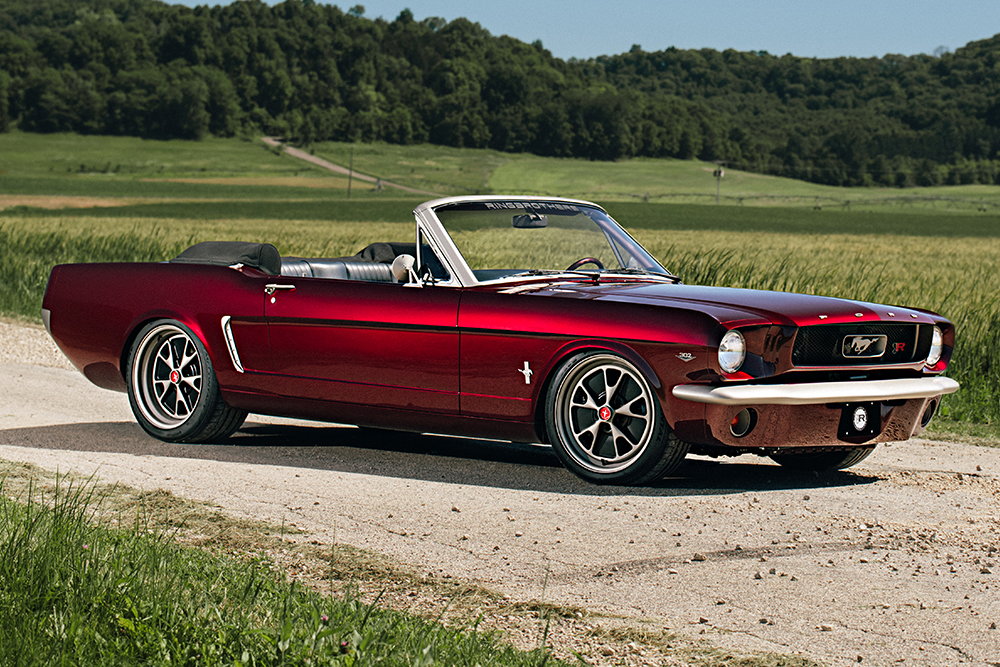 When it comes to muscle car restomods, few do it better than Ringbrothers. Its latest creation, a stunning Ford Mustang convertible nicknamed "CAGED", is up there with the very best we've seen. The Wisconsin-based shop spent more than 4200 hours hand-building this stunning pony car, and the end result speaks for itself.
The restomod started its life as a 1964.5 Mustang convertible, but almost every component has been upgraded to a one-off Ringbrothers piece – only the wheel centre caps remain original. The car's chassis has been converted into a unibody platform, while the length and width of the bodywork have been increased by an inch in both directions for a more aggressive stance.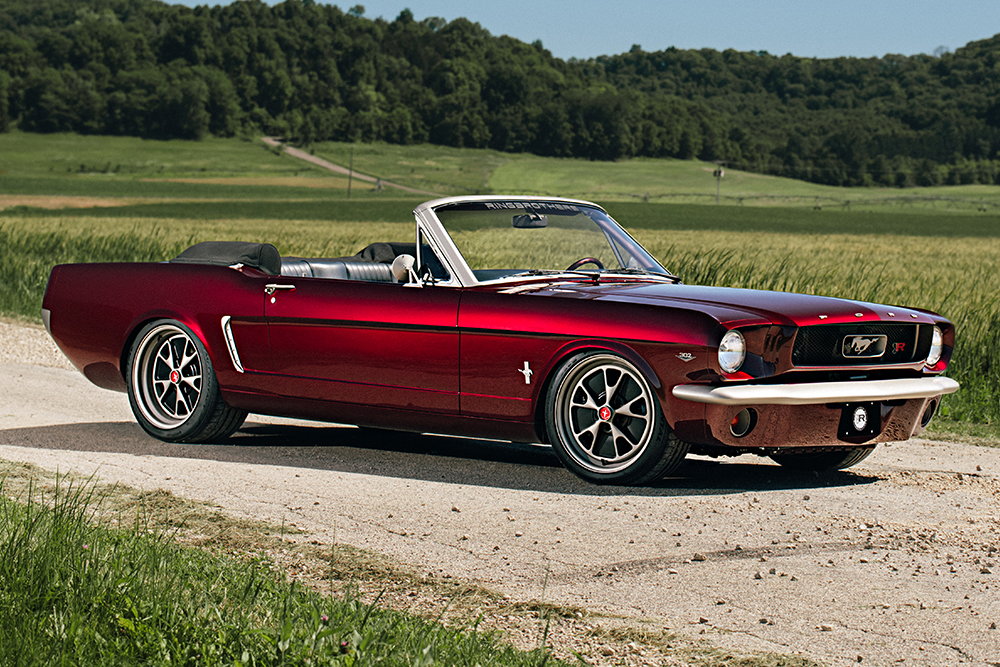 You'll find a redesigned grille at the front, featuring a custom Mustang logo and a racing-red R badge, indicating that this is no ordinary 'Stang but a one-off Ringbrothers-built machine. The new grille feeds air to a Ford Performance 5.0-litre Coyote V8 crate engine, which delivers power to the rear wheels through a 10-speed automatic transmission.
If you don't see the "Burgundy Brave" finished red pony car driving past, you'll undoubtedly hear it, with the engine's roar being amplified through a Flowmaster exhaust system.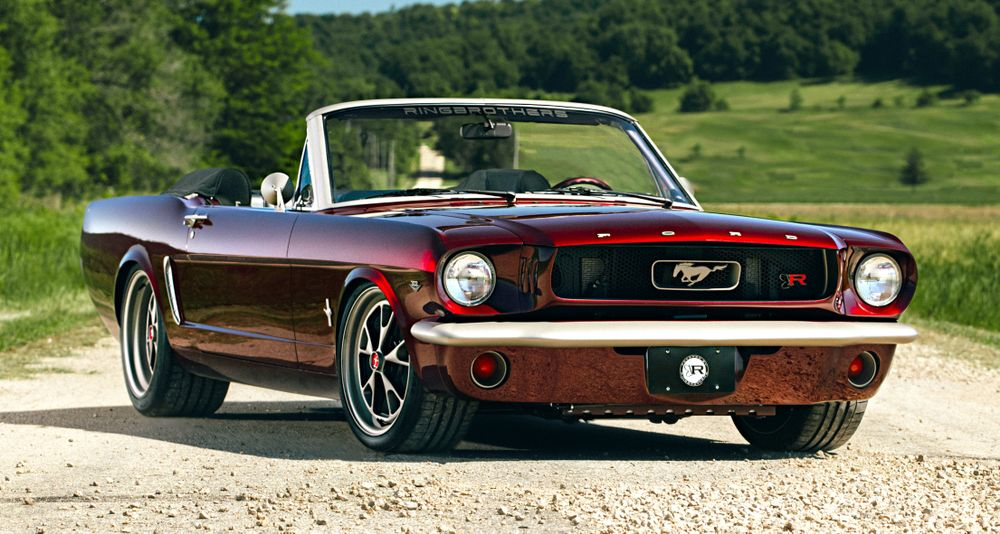 The Mustang rides on custom-made heritage-inspired 18-inch EVOD Industries wheels wrapped in Continental rubber. Handling upgrades include Penske RS Edition performance coilovers at the front and rear, along with an independent rear suspension setup and a set of Baer brakes to bring the car and its lucky driver to a standstill.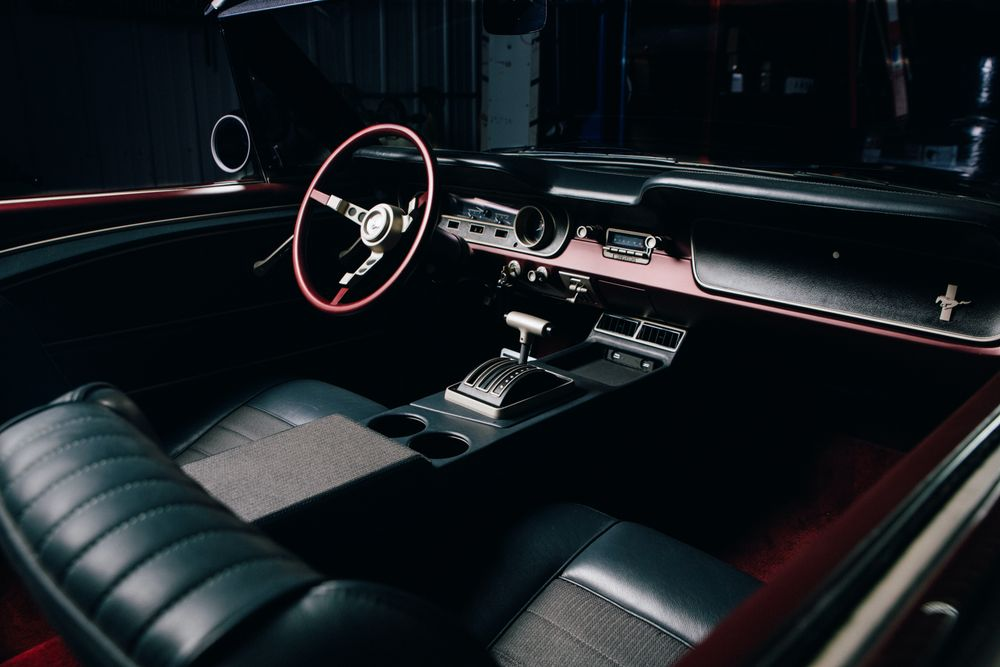 On the inside, you'll find a black and burgundy leather-clad dashboard, matching low-slung seats and a time-appropriate steering wheel. Custom 3D printed details are scattered throughout, and set this build apart from any other Mustang on the road.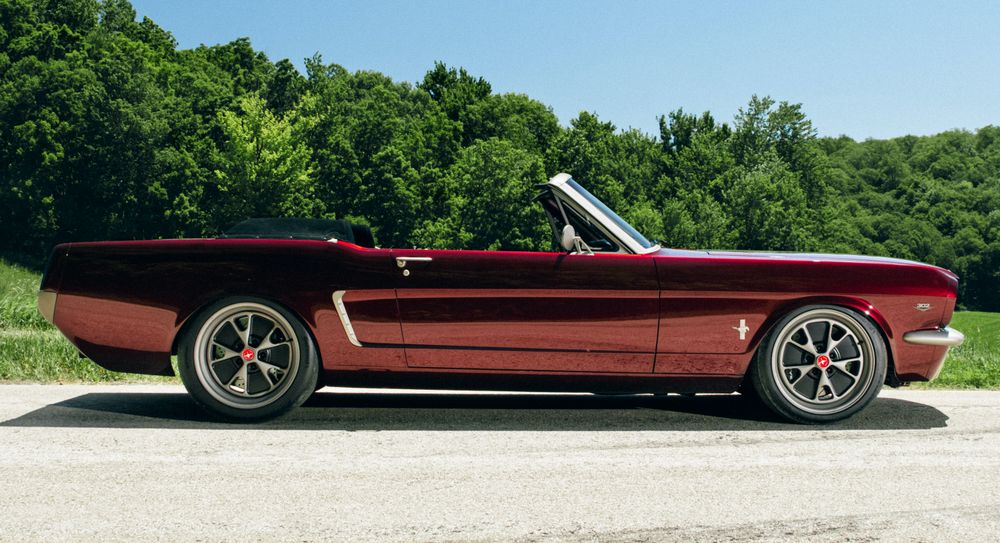 Ringbrothers co-founder Mike Ring said that the car's owner wanted to maintain a "stock-like appearance" with the convertible Mustang project, and we think that the team has done a fantastic job.// carthrottle.com