1964 Chevrolet Impala Super Sport SS Hardtop 327ci V8 EngineWith 300HP California Car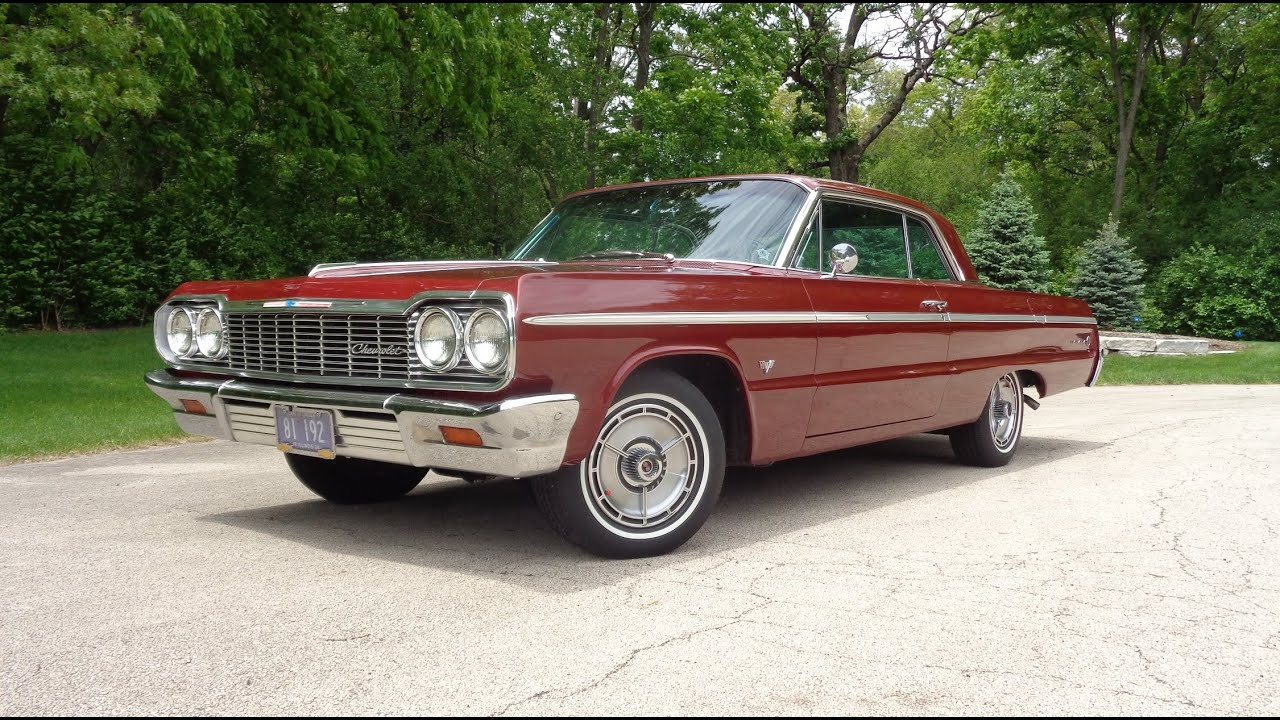 We're looking at a 1964 Chevrolet Impala Super Sport SS 2 Door Hardtop in Burgundy Paint. The car comes with the factory 327 CI V8 engine with 300 HP, and an automatic transmission. The car's Owner is John. John's had this car since 2016. He shares he likes the "glitter cars" and the SS option includes that "bling". This was a California car and I'm sure helped this car keep this car in great condition.
For 1964, Chevrolet took the Impala and gave it a bit of a redesign. What came out was a more rounded, softer-looking car that appealed to the masses. The car would become a high-end, prestigious part of Chevrolet's lineup, and to this day it is often seen as the quintessential model of the Impala. This is before you factor in that glorious V8 engine, too.
While it qualified as a muscle car, the Impala did not skimp on passenger comfort. It was launched in 1958 with an x-frame, making it longer and lower than a lot of previous Chevrolet models. As it was initially seen as a family car, this meant the Impala comfortably seat five passengers, and the cabin was massive for what was, in reality, a muscle car.
A muscle car with the space and practicality of a family car is something that few models can claim to have. The Impala was in some ways ahead of its time.
Source: Youtube/Lou Costabile