Beautiful 500HP+ 1971 Ford Torino Cobra Big Block 460 – Walk Around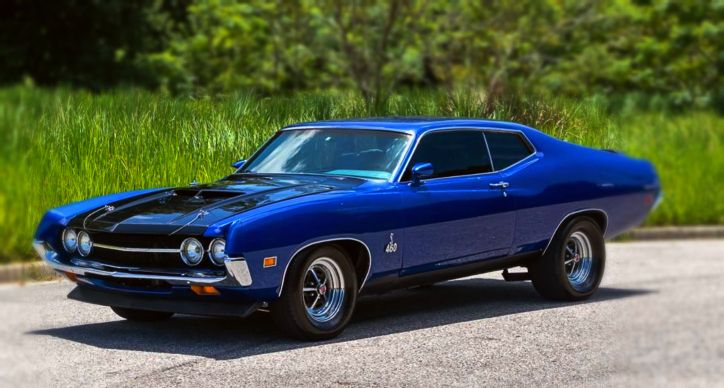 With a badass old school appearance that goes matched by a snarling big block Ford V8, this 1971 Torino Cobra is one of those muscle cars that remind us of the American automotive industry's glorious days.
This monster is not original at all but the enhancements are focused on its performance, reliability and safety.Being fitted with a 460 cubic inch big block Ford crate engine topped with 1150 CFM carburetor, the 1971 Torino Cobra makes way over 500hp.
There are rare cars and then there are really rare cars, and this single 1971 Ford Torino King Cobra might be the rarest. It has the distinction of carrying the only production Ford Torino VIN, making it one of the most unique cars to come out of the Daytona.
Its power is transferred to the Nitto slicks through Monster C6 transmission with Hurst shifter and Detroit locker rear end.
Source: Youtube/Past & Present Motor Cars