Hemi Orange 1968 Dodge Coronet R/T 440 – Sweet V8 Sound Comming Through Dual Exhaust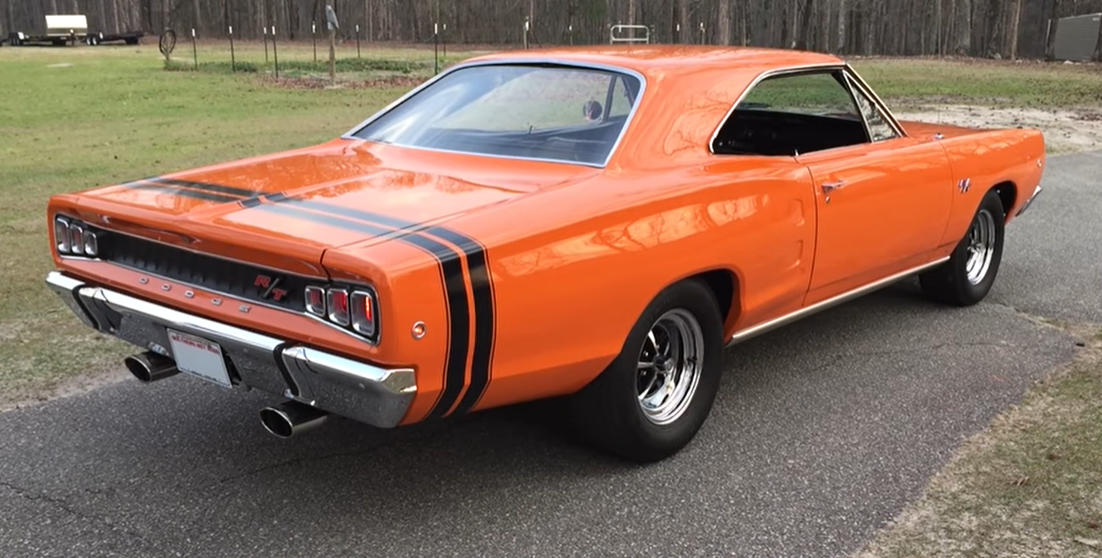 Just like the Charger the Dodge Coronets were redesigned in '68 the new styling became very popular within the Mopar.
This 1968 Coronet R/T is beautifully restored and impresses with super straight B-body painted in HEMI Orange & Black striping, perfect stance and spins a set of vintage Magnum 500 wheels. The Black leather interior is restored with original parts to its factory condition so this '68 Dodge Coronet feels like a time capsule from the inside.
The engine compartment looks very clean as well painted in HEMI Orange with the power coming from a well massaged 440 Magnum with Moroso valve covers and great V8 sound coming through the custom dual exhaust.
Check the video if you would like to see more.
Source: Youtube/Wendell Colston