Stunning LS Powered '56 Bel Air Family Owned, From Grandpa Until The Youngest Owner, Attention to Detail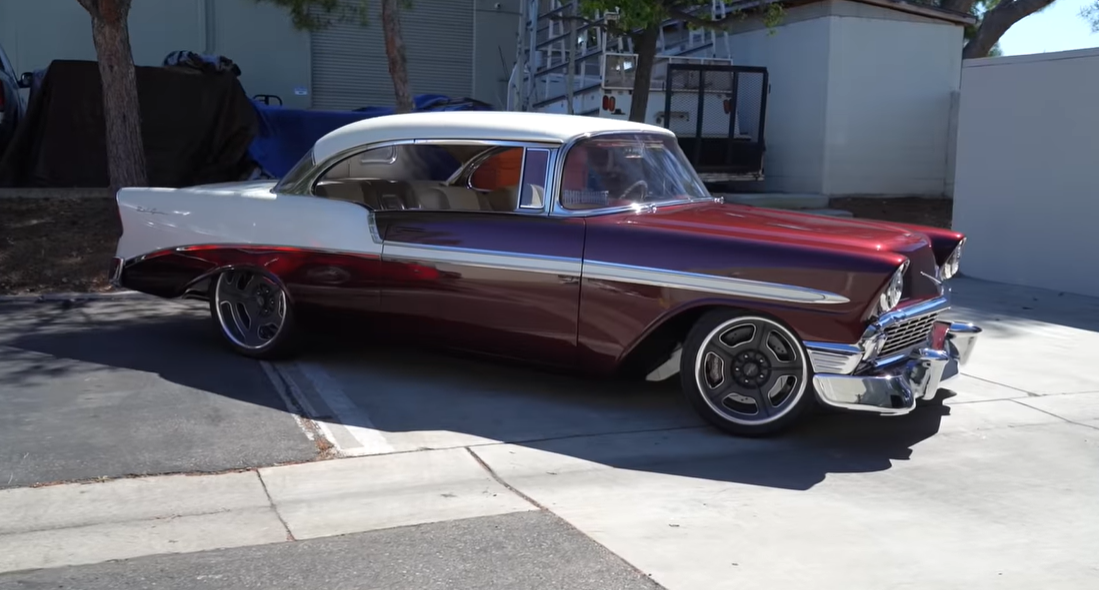 Bought by the Grandfather in the 60's, being a high school ride of the Father and sitting at family members' garages for the last 30 years, this 1956 Chevy BelAir has been a family member for a long time.
The car was recently passed to Son Dave, who decided to do a full build and I just love it. The detailed attention is simply insane and she sounds and runs amazing.
"This build is stunning! The looks. The sounds. The drive. Every detail is beautiful on this one. And, the backstory is as good. Grandpa's car passed down through the family until the youngest owner of the family decided to do a full build with none other than Ralph Holquin and his company RMD Garage. The result of it all is perfection. This could be one of the nicest 1956 Bel Air's I've ever seen."
Sit back and enjoy the ride…
Source: Youtube/AutotopiaLA