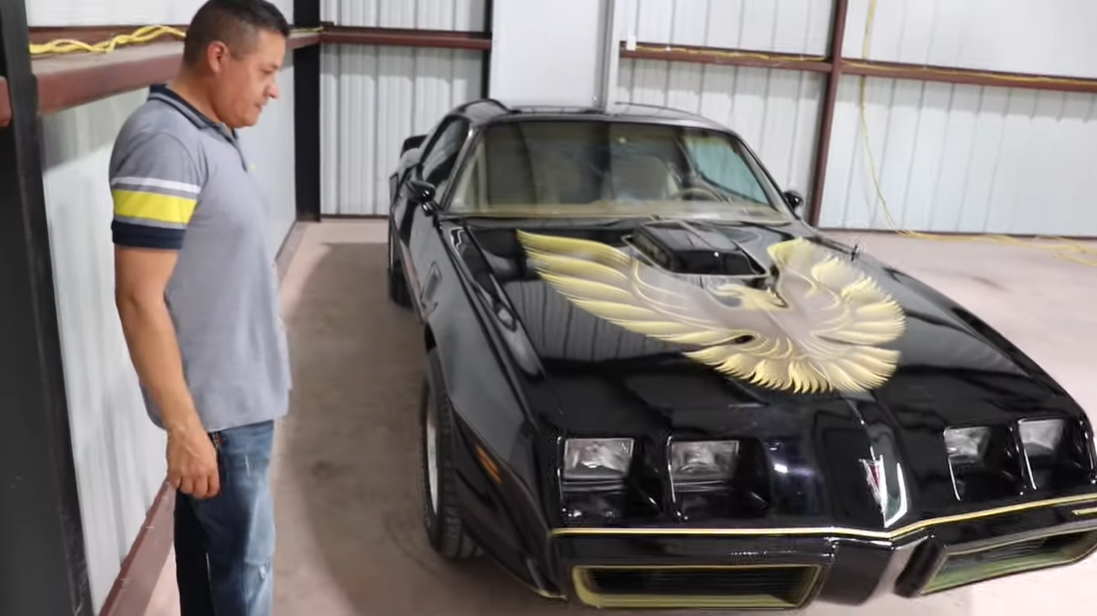 Son Surprises Dad With His Dream Car On His Birthday – Beautiful 1980 Trans Am 6.6
We love our parents and would like to say thank you to them for all they did for us. A son decided to surprise his dad with the car of his dreams, as a late birthday gift, and what can we say, the work done on this car is simply wonderful.
In a long video, the boy describes in details all the preparation for this beautiful '80 Pontiac Trans Am gift, starting from the car delivery, car getting washed, fueling up, picking his parents from the airport, giving dad the keys…his reaction, everything. Very exciting.
His parents had been on vacation in Mexico while during that time the father had his birthday and the son prepared all this while they were not at home. This beautiful car shows 88k miles on the odometer, it has classic interior and makes very beautiful engine sound.
Watch the video below and the dad's reaction. This is beautiful and emotional at the same time.
Source: Youtube/JCspeeds Vlogs