Sleeper Ford F150 4×4 Truck Embarrasses C8 Chevy Corvette Driver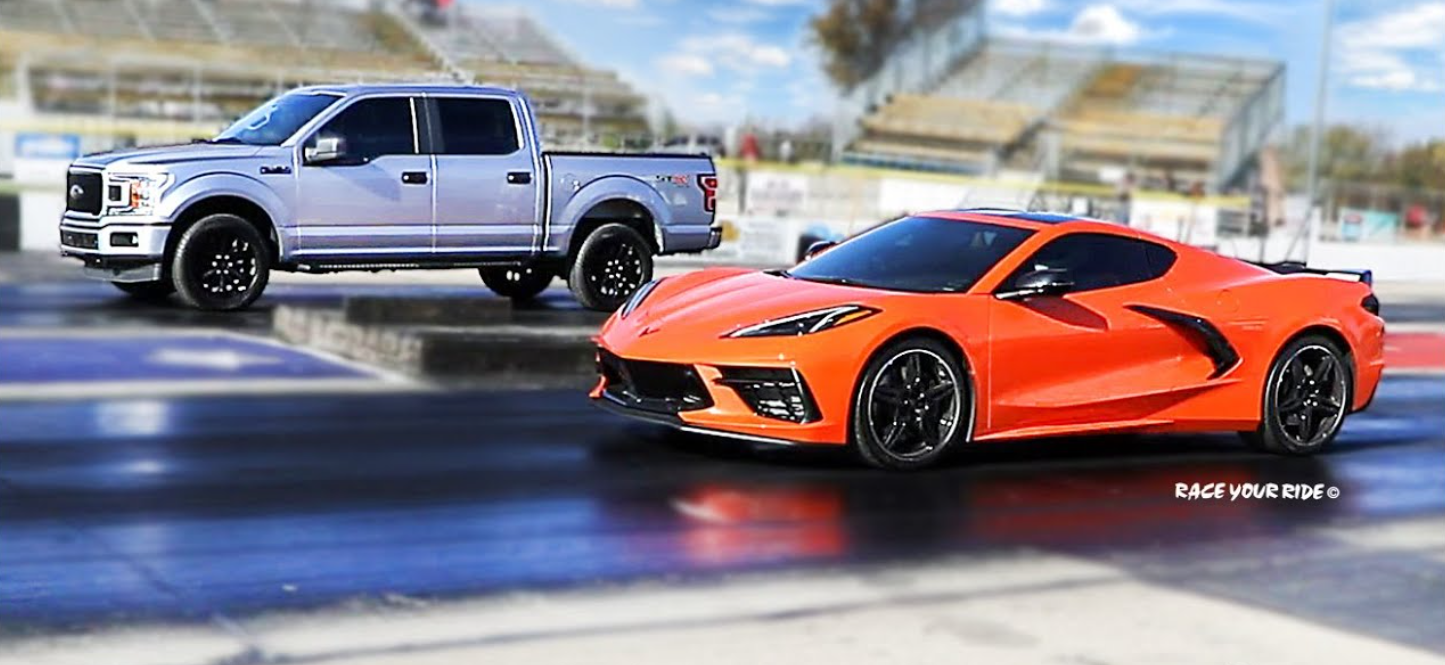 The other day we featured a cool drag racing video of a RAM TRX off road truck beating a Chevy Nova on the race track, and today we have a Ford F150 running pretty good 1/4 mile times.
The 2020 Ford F150 is Chris Mayer's construction 4×4 truck. It is dressed with STX appearance package, powered by a Roush supercharged 5.0 engine paired with the factory 10-speed and equipped with cat back exhaust. He destroyed the Jeep in the first race by running low 12's, and went 11.85 at 112mph when lining up next to the C8 Corvette. Obviously the Vette driver was asleep, but that 11-seconds pass was still impressive for a full size truck.
Aside from the STX appearance package Chris' truck is like most other newer 4×4's you see these days but looks can be deceiving. Under the hood is a dealer installed Roush Supercharger that delivers a boost to the factory 395hp/400lb torque 5.0L to a whopping 650hp/610lb torque!
Source: Youtube/RACE YOUR RIDE