1,300HP Mercury Comet Crashes Due to Brake Failure (No Airbags)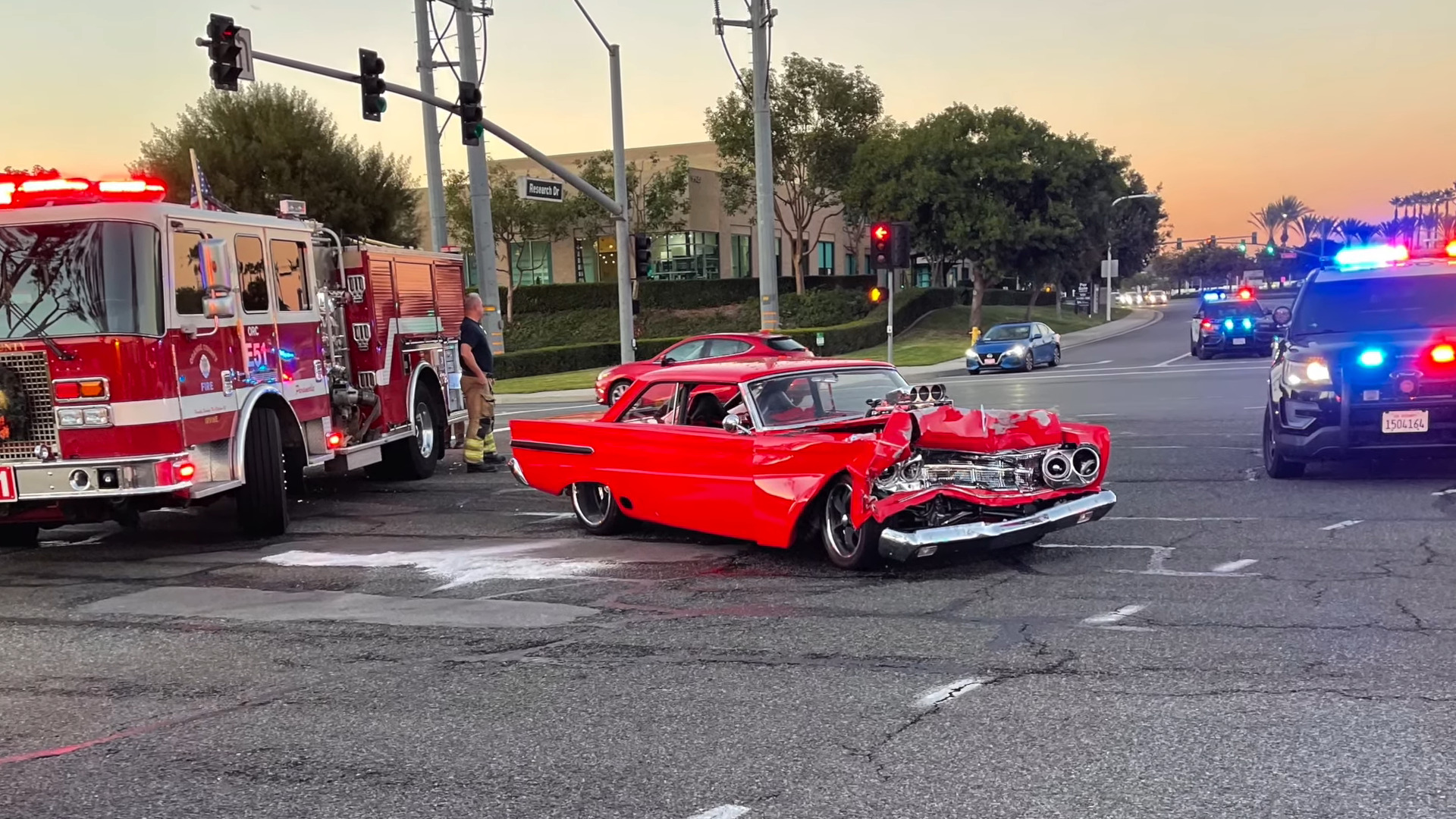 AutotopiaLA provides many muscle car fans with their weekly or biweekly fix of adrenaline-pumping V8 monsters with perfect paint jobs.
However, as you're probably aware, Shawn Davis couldn't film live walkaround videos for a while because a serious car crash put him out of commission. Some months later, we finally get to see that crash, involving complete brake failure on a powerful Mercury Comet.
Shawn and his film crew were at their usual location, So Cal Classic Car Storage where they were about to do a video on this amazing 1964 Mercury Comet that had been fully built into a speed demon.
An advanced fuel injection system and powerful blower ensured this gigantic motor could produce 1,332 horsepower and 1,040 pound-feet on pump gas. The owner had hundreds of thousands of dollars spent on everything from the custom lowered suspension (no airbags) to the full roll cage and wheelie bar. But that day, one important component decided to give up: the brakes.
The owner suffered major injuries to his right elbow, but the good news is that he's recovering. Cars can be rebuilt, and dreams can be remade, but this video remains a lesson to the muscle car community to prioritize safety.
"1,300HP Mercury Comet has brake failure causing the car to slam into the back of a minivan causing injuries to the driver and passenger. Everyone has healed from the accident and the car will be back on the road one day."
Source: Youtube/AutotopiaLA