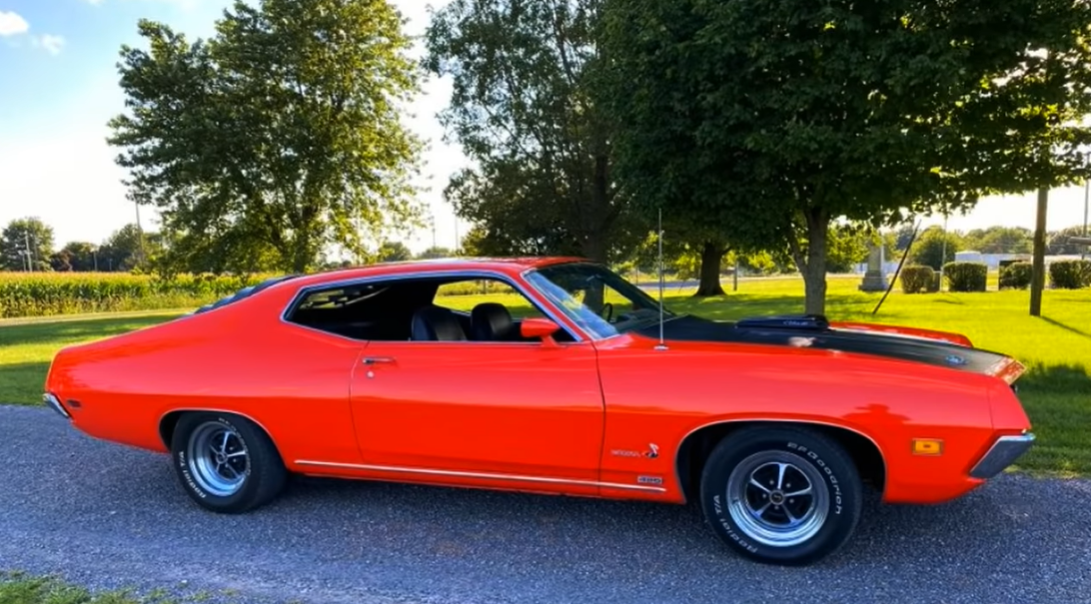 1970 Ford Torino Cobra 429 SCJ – 7,000 RPM at The Dyno
This 1970 Ford Torino Cobra 429 SCJ is a rowdy 7,000 RPM burnout machine.
My obsession with the 70-71 Torino started when my sister bought a 1970 Ford Torino GT with a 351C 4V. That thing would burn rubber forever with one of my brothers behind the wheel.
I ended up owning that car when I turned 16, but got rid of it shortly after that because I spun the bearings and when it was running the Police followed me everywhere thanks to my brother's burnouts all over town.
I really wanted a Yellow Torino Cobra but since the Orange one was rust free and had zero drivetrain and mouse infested interior, I combined the two cars to what I have today. I restored the body and painted it in my Body shop during the evenings and weekends. I stripped the body to bare metal, primed it, and sanded it 2 times before applying PPG Deltron and Deltron Clear.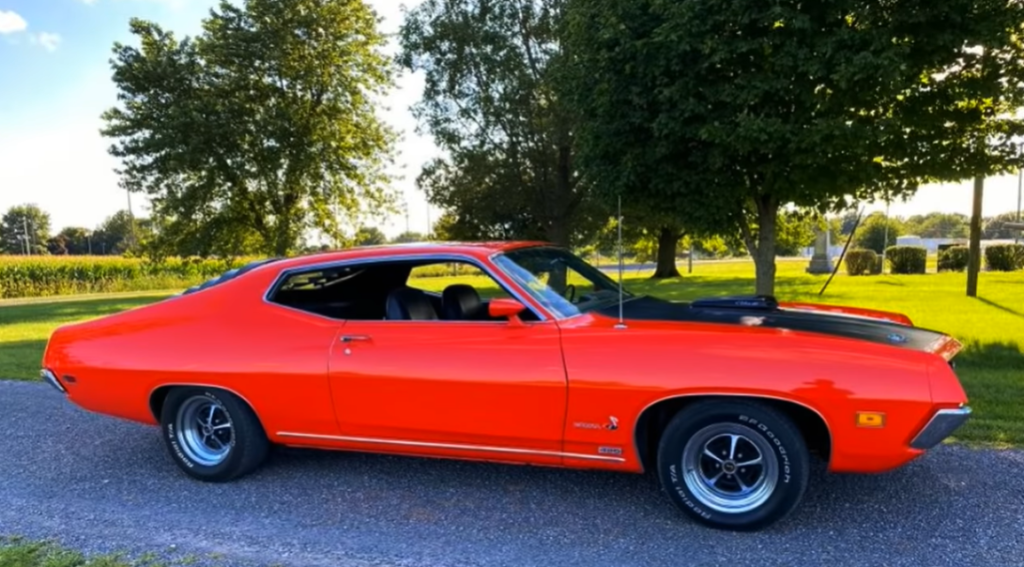 The interior from the yellow Cobra was nice so I used it. I found a wrecked Cobra that was stripped and had been inside since the mid 70's. I used all the weather-strip from it. Since both the Yellow and the Orange Cobra had bent hoods I had to get another one.
Found a 4-door with a nice flat hood and cut the holes for the shaker and hood pins. The rear window louvers were added and came from the Yellow Cobra. By 1989 the Calypso Coral 1970 Torino Cobra was on the road.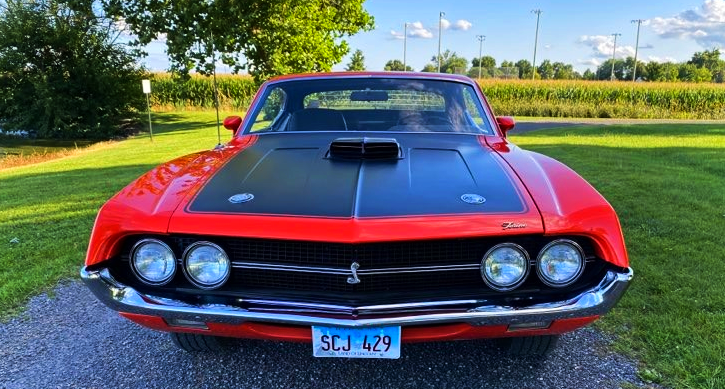 Without prior experience I rebuilt the 429 SCJ by following the factory rebuild manuals, but soon got bored of car shows and started messing around with it to make it faster. Old racer told me he shifted his 429 SCJ at 7,500 RPM in the 1/8th mile with 5.14 gears.
The very next day I removed the factory 6,150 rev limiter and 6,500 RPM shifts became the new norm. Then Super Ford Magazine did a cam test in a 429 SCJ and the exact cam I had pulled to 7,200 RPM before it fell off. So the 7K shifts came next.
I built my 1970 Ford Torino present motor with a forged steel crank with 4.5" stroke and bored the block to 80 over. Yup, that's now a 429 Super Cobra Jet stroked to 557 CI with 11.8 to 1 compression.
The car is still wearing its Calypso Coral paint from 1988 when I painted it in my Bodyshop. In 2012 the car was attacked by a deer.
Future plans for the car is to put it on E85, turn on the 150 shot of NOS I have for it and installing a solid roller camshaft. This winter I am taking out the top loader 4-speed and putting in a 5-speed Tremec TKO 600 with the original handle and shifter arm on it to keep the stock 4 speed look.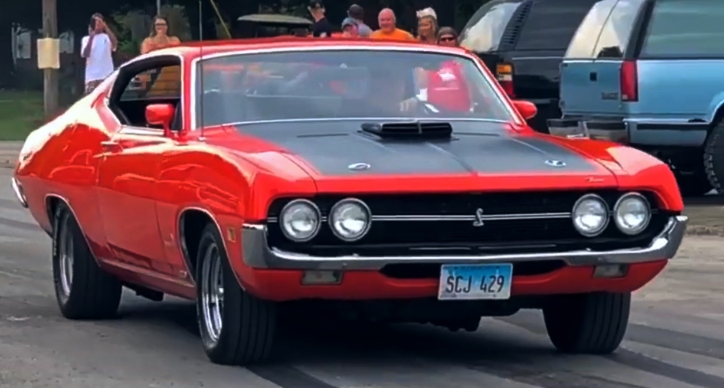 I have no plans of ever selling the 429 SCJ Torino Cobra because I'm still out there having fun and making memories and meeting people that stop and share their stories about the musclecar that got away.
Source: Hot American Cars