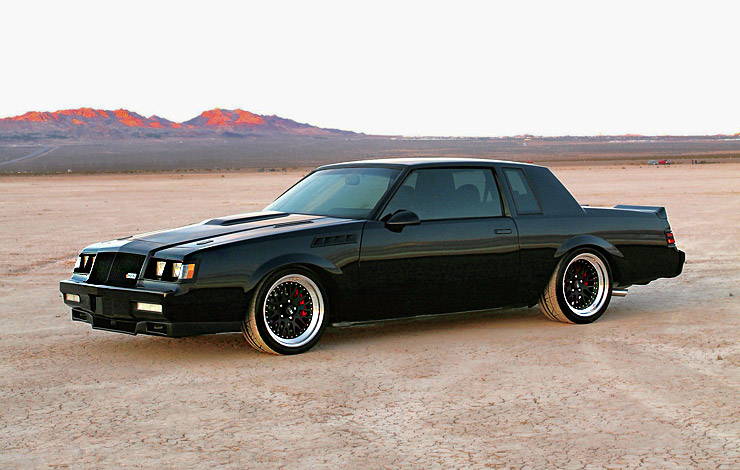 Not Just a Muscle Car – The Fastest Accelerating Production Sedan Ever Made: The 1987 Buick GNX
The Ultimate 1980s Muscle Car: Buick GNX. Bad, Black, Big & Boosted
It's not just a muscle car, it happens to be the fastest accelerating production sedan ever made. Now here's the real punchline: it's a Buick!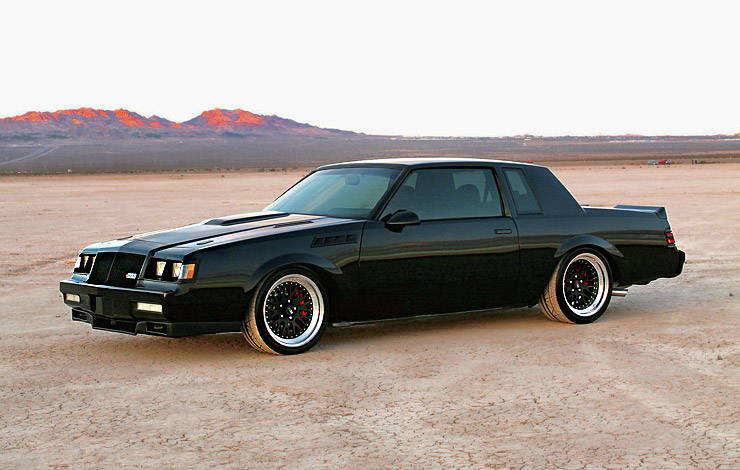 The Buick GNX is probably one of the most incredible cars ever made. Its 231 cubic inch turbocharged V6 engine is capable of producing over 275 net horsepower and the car's chassis is designed to put every ounce of that horsepower on the ground.
The GNX is also an intelligent car thanks to all it's onboard computers. Every aspect of the car's performance is being monitored and adjusted 1000 times a second to deliver peak performance at any moment in time.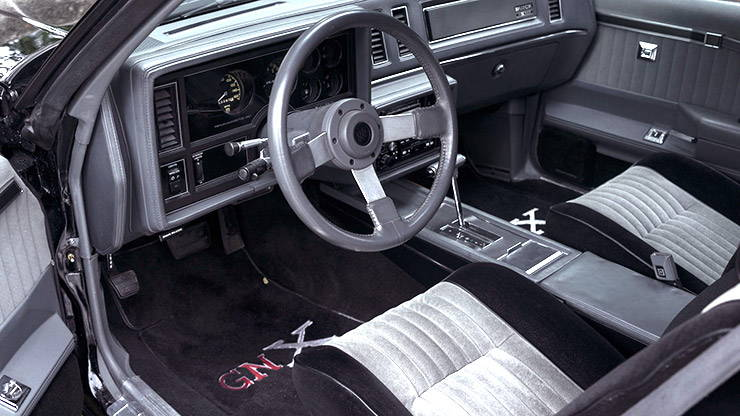 The way the GNX slams you back in the seat reminds you of the good ol' days.
The GNX is the ultimate stage of development of this car: the Regal Grand National. Between 1984 and 1987, the Grand National was a more colorful stable mate snuck up on a lot of unsuspecting muscle cars and put them away. Not with the usual blast of noise but with the quiet, dignified whoosh.
A special car like the GNX would have to have more power. But, by now, the Turbo V6 was so well developed there wasn't much left to modify. For help, Buick called on McLaren, the world famous racing engine builder to find a few more horses.
Along with some reprogrammed electronics, the GNX was treated to a new ceramic coated turbo impeller and a specially designed intercooler combined with an enlarged turbo exhaust housing and a less restrictive exhaust system, this helped the GNX's power plant max out at 276 horsepower and 360 foot pounds of torque.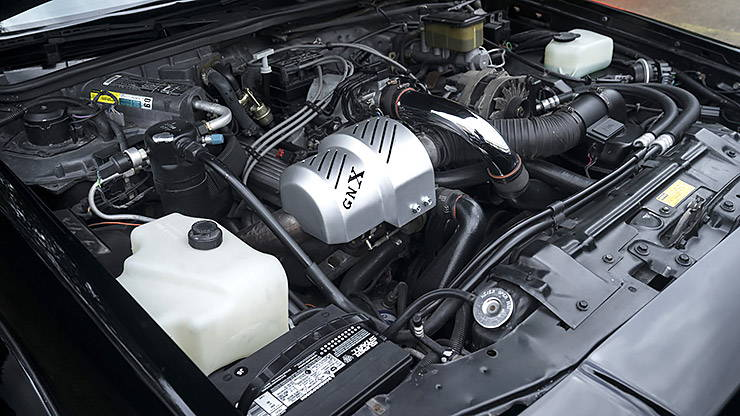 All this cut more than a second off the GN's 0 to 60 times and its quarter mile performance was astonishing. Official track testing saw the car sprint down the quarter mile in 12.7 seconds at 113 mph, which was 0.3 seconds quicker than an F40. The car cornered like a sports car compared to old school muscle cars and today it still looks like the meanest car on the road.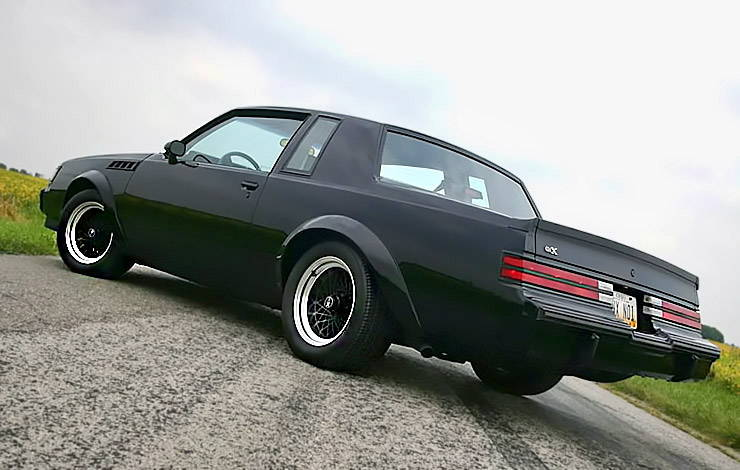 In 1987 when Buick canceled the Grand National, Buick dealers all over America were inundated with orders for one of the last ones. The demand was so great that Buick extended its production run. Over 20,000 1987 GNs were eventually made. Of those, exactly 547 was converted to GNXs.
Source: throttlextreme.com