Beautiful 454 Big Block 1970 Chevelle SS – Not a Show Stopper But a Great Driver Quality Build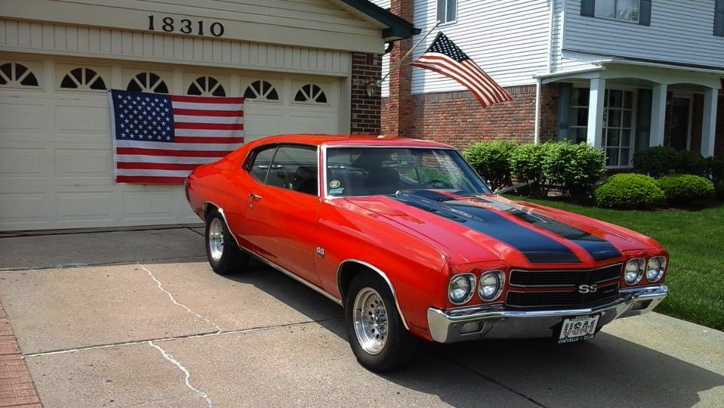 Doug's 454 Big Block 1970 Chevy Chevelle SS is certainly not a show stopper, but a great driver quality build.
Influenced by his oldest brothers who both owned Chevelle muscle cars, Doug always wanted to have one. One of his brothers had a '66 and the other a '70 model, which body style Doug liked better and in 2003 he acquired this 1970 Chevrolet Chevelle SS 454 as a clean and rust free car.
Doug purchased the Chevelle in 2003 as a rust free and clean car. Body work and paint was done by the previous owner. He replaced the whole interior except the headliner. Redone the front and rear suspension and the brakes. New brake full transmission lines and body bushings.
The 1970 Chevrolet Chevelle SS drivetrain consist of a 454 Big Block V8 with Edelbrock air gap aluminum intake manifold paired with rebuilt TH400 transmission and 12-bolt rear end with 3.08 gears. Doug shared that everything he replaced or rebuilt came apart easily. Lucky man, right?
Take a look how Doug restored to perfection this beauty:
Source: Youtube/Hot American Cars