Harley-Davidson "Venom" V-Rod Is a Boy With Muscle in a Business Suit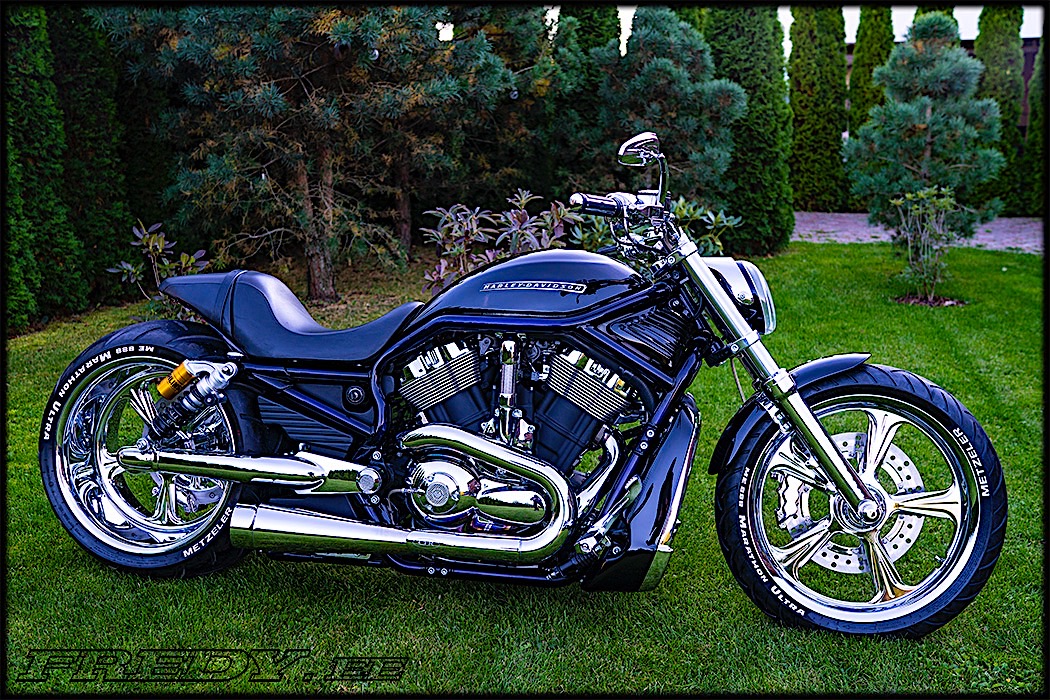 Beautiful Harley Davidson V-Rod called 'Venom'
Despite having been removed from the main motorcycle scene five years ago, the Harley-Davidson family of muscle bikes, the V-Rods, continue to steal the spotlight thanks to the seemingly unending flood of custom interpretations.
Over in the little country of Estonia, one such custom builder is called Fredy Jaates. The man has over 50 custom motorcycle builds in his portfolio (and a few cars), most of them based on the said V-Rod.
The bike is propped on a 19-inch wheel up front and an 18-inch one at the rear, both from a collection called Venom, hence the name we gave the entire contraption.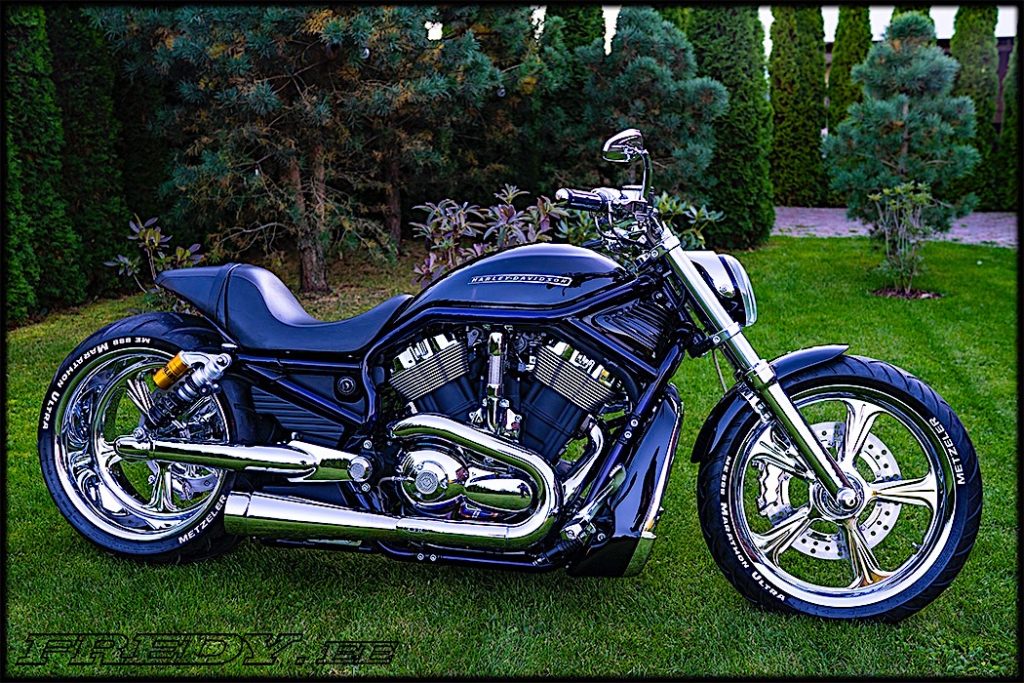 Just like the exhaust and about 15 other smaller bits and pieces of custom hardware, they're made in chrome, giving the V-Rod that shiny look we're used to from Jaates builds.
The coldness of these metal bits is perfectly softened by the elegant and deep blue hue that has been generously sprayed on the fenders, frame, fuel tank, and even seat.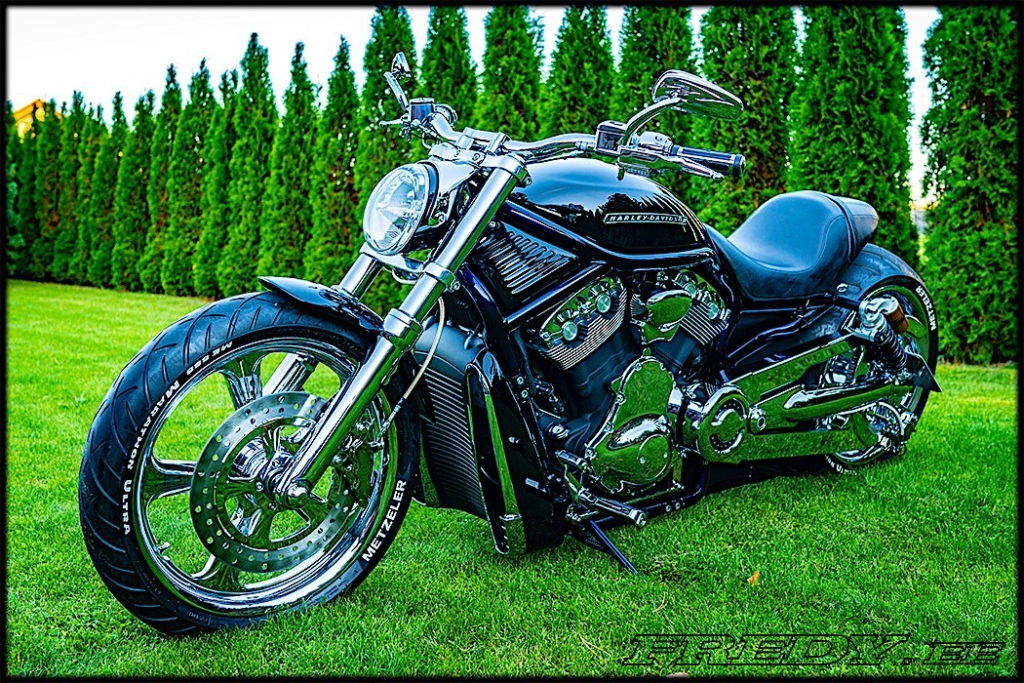 Mechanically, the V-Rod received the blessings of an Ohlins rear suspension system, a front fork lowering kit, and a CFR exhaust system – as far as we can tell, the stock engine was not tampered with, so the original bad boy muscle must still be there.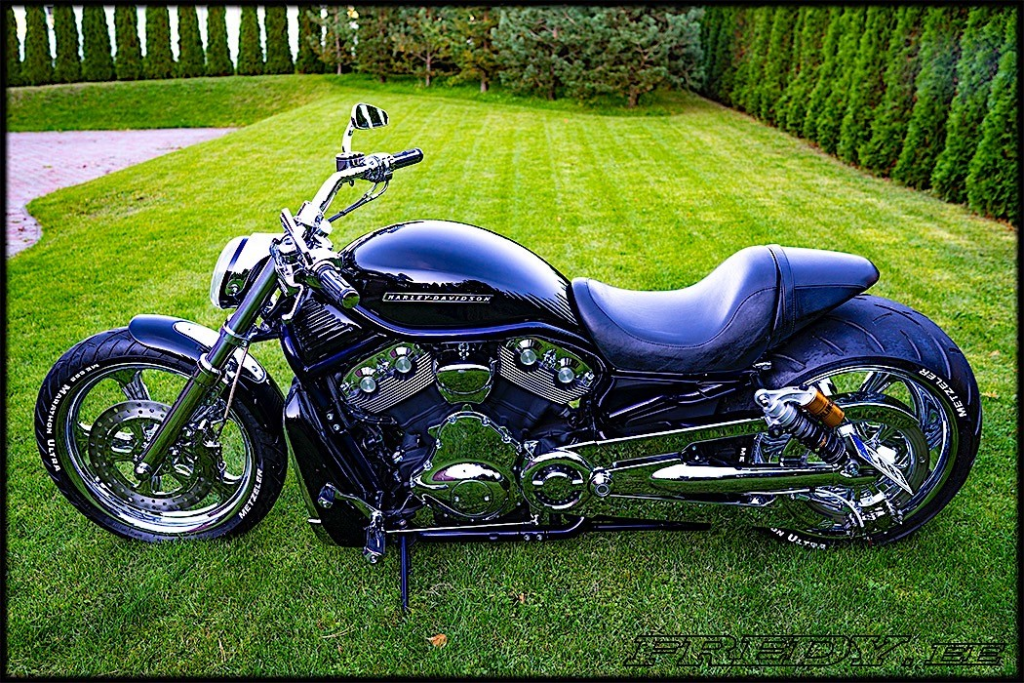 Source: autoevolution.com