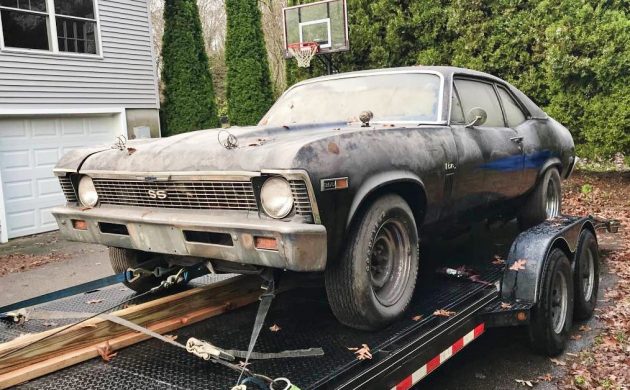 1969 Chevrolet Nova SS 350 V8 Comes Out of the Barn After Decades
This '69 Chevy Nova SS has been in a barn for more than anybody knows.
There was a time when you could find and buy nice Chevy Nova SS for not a lot of money, but due to the rising values of Chevelles and the Novas history of offering decent performance for the money, they have gotten more expensive and difficult to find.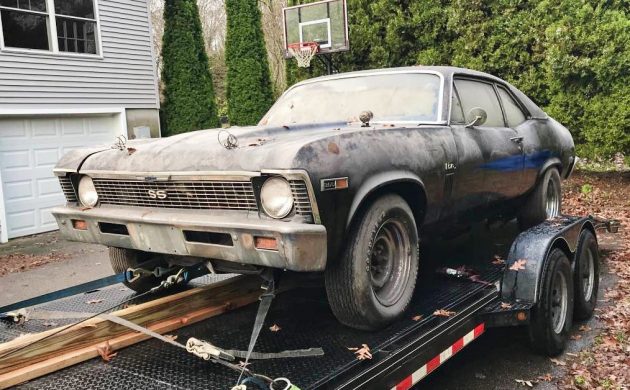 As seems to often be the case with these cars, this one appears to have been used for drag racing at some point. Unfortunately, that means it's missing its original engine and has had some customizations made to it.
The owner believes the engine that is currently in it is a 350 V8. In '69, the Nova SS was offered with several engine options, with a 4 barrel 350 V8 rated at 300 horsepower as the base engine.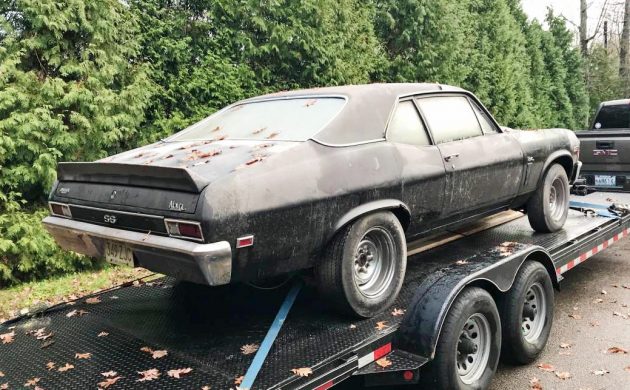 It also came standard with front disc brakes (first year for the Nova), bucket seats, performance suspension, and Red Line tires. This car was optioned with the 4-speed and the seller states that it has a 12-bolt rear end under it.
The interior is just as dusty as the outside, which helps with the claim of being in a barn for 30 years. The bucket seats are present and appear to be in good shape, although it's hard to say for sure given all the dust on them.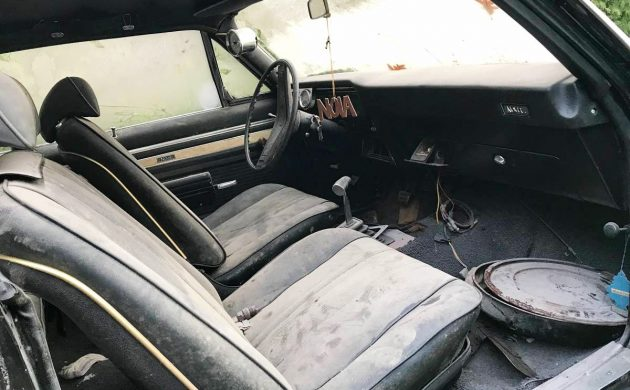 The shifter appears to be an aftermarket piece and someone added two gauges to the dash. A good cleaning would go a long way to helping find this Nova a new home.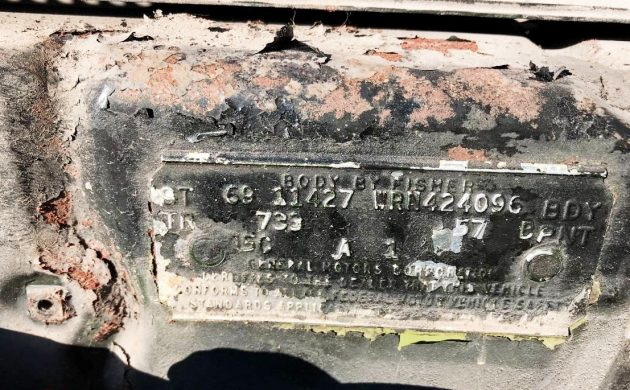 As you can see from the photos, this Nova is going to need a ton of work, but definitiely need to get back to life.
Source: barnfinds.com