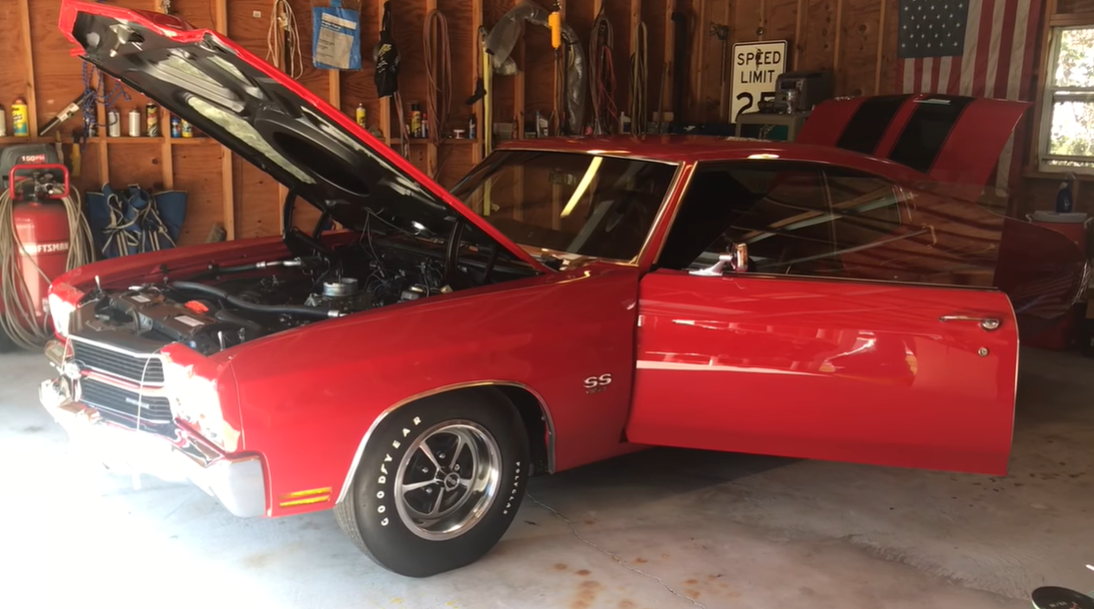 Florida Man Discovers His '70 Chevelle is Hiding a Real 454 LS6 Engine From Another Car
After being hired to inspect and possibly authenticate this beautiful 1970 Chevelle SS, we discover this Chevelle has been hiding an authentic RPO SS454 LS6 with a clear VIN sequence stamp from another 1970 Chevelle.
A stunning iconic Cranberry red with black bucket seat 4 speed car that is ready to enjoy.
Titles or terms such as True SS, Numbers Matching, and Correct Original are frequently used as selling points for a 1970 Chevelle SS.
This can be very misleading, as these terms are often used loosely—and even abused. With any assertion, there must be sufficient facts or documents to support the claim in order for it to be deemed accurate. We offer up some technical insight on these terms as well as the supporting evidence that should be present to back them up.
Proving the authenticity of a 1970 Chevelle SS can be a very daunting task without the existence of sufficient documentation, such as the original assembly plant "buildsheet" or the vehicle's original warranty card (Protect-o-Plate).
When documentation is no longer available, a thorough inspection of the car's driveline components and body is imperative.
The main purpose of this inspection is to check for the original existence of mandatory components that were standard equipment with the RPO Z25 SS396 and Z15 SS454 options.
It must be noted that options such as front power disc brakes; SS-style, round-gauge dash; 12-bolt rear end; RPO M40 (if originally equipped with automatic transmission); and RPO F41 suspension do not prove a 1970 Chevelle to be an original SS model, but evidence to support that all of these options were originally present is mandatory.
The RPO M40 automatic transmission was the only automatic available for both RPO Z25 and Z15 packages, hence the reason for including it in this list.
Source: Patrick Glenn Nichols Musclecar Barn Finds