Torch Red 1968 Mustang GT500 Tribute Looks Unique, Packs 427 Stroker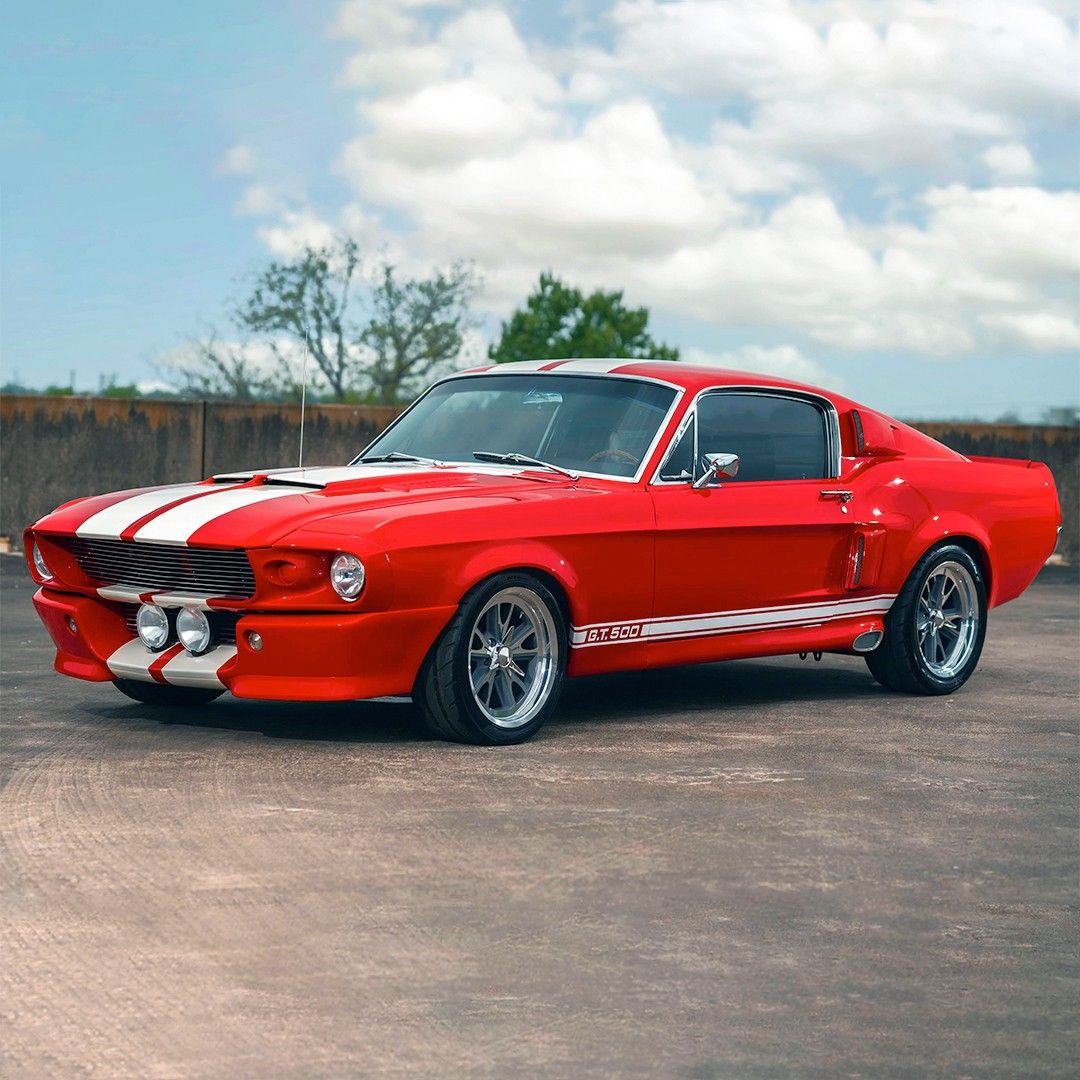 Hot Rod Magazine said Eleanor was one of the most influential vehicles in the history of hot rodding. Of course, its design was also very polarizing. And despite people still hating the idea of a classic muscle car with a modern bumper, prices of tributes and replicas are only going up.
I've honestly never seen anything like it and I have no idea what it could be worth. A GT500 is worth upwards of $200,000 and an Eleanor can be even more expensive. Spec is also an issue, and you need multiple people wanting to spend on a movie tribute car… that doesn't look like the one in the movie.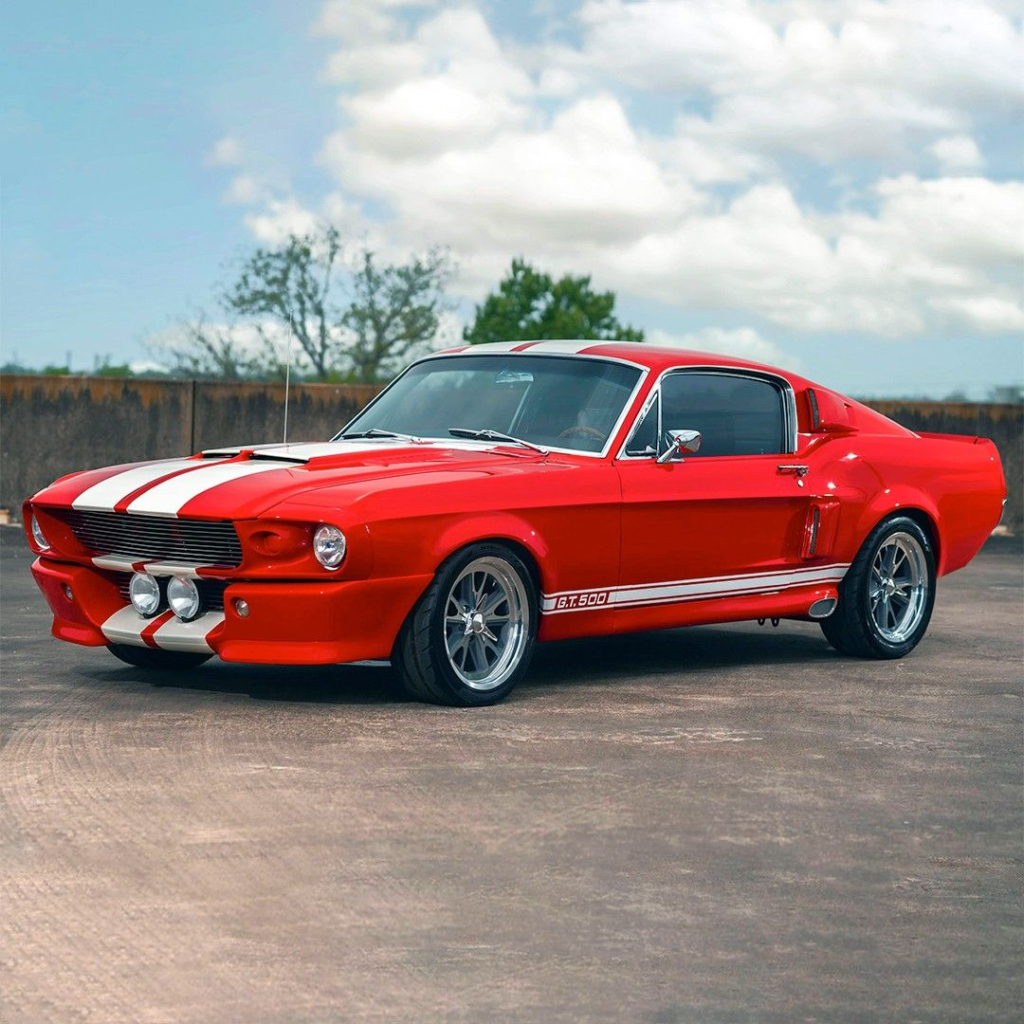 The original Eleanor was actually 13 different cars, unique because they were built for different shots. And just as those 13 weren't actually Shelby cars, this tribute started life as a 1968 Mustang, a J Code V8 fastback with a 302.
More recently, the shell was subjected to a full rotisserie restoration and underwent the Eleanor GT500 body conversion. Its famous fiberglass aero elements are now painted in Torch Red with Wimbledon White racing stripes. Normally, it would have to be Pepper Grey Metallic with Black Metallic LeMans stripes.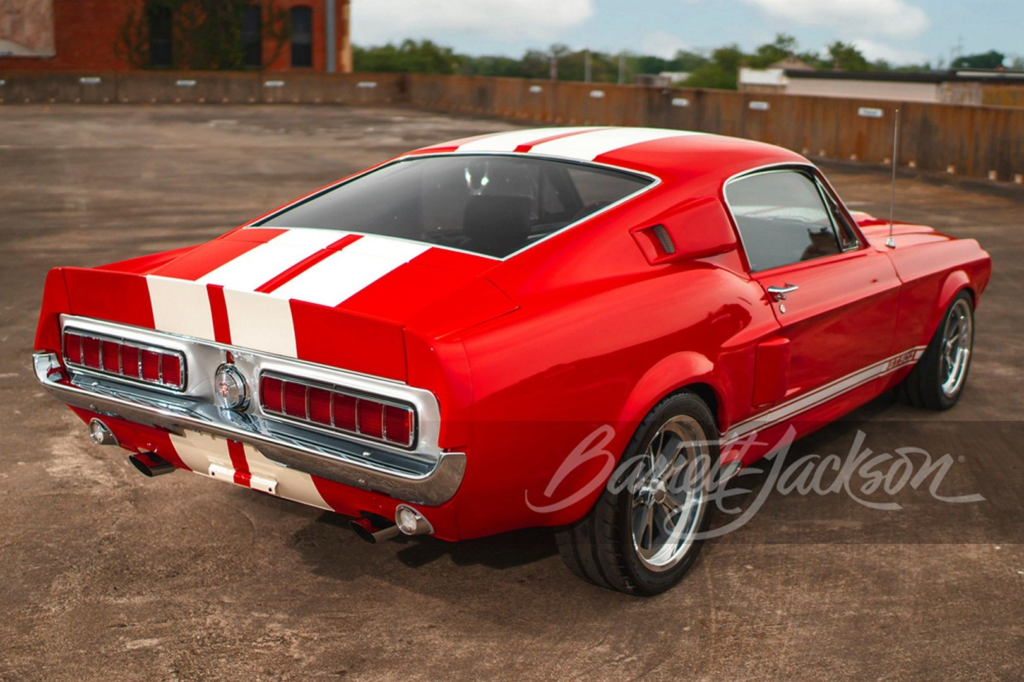 Under the hood is a 427 Ford stroker small-block with an Edelbrock RPM Air-Gap intake manifold, a Holley 750 double pumper carburetor, Hedman long tube headers, 2.5-inch exhaust with Flowmaster mufflers. Interestingly, the exhaust comes out the back, not the sides. I know Eleanor Tributes are sometimes built like that, but it's a little fake.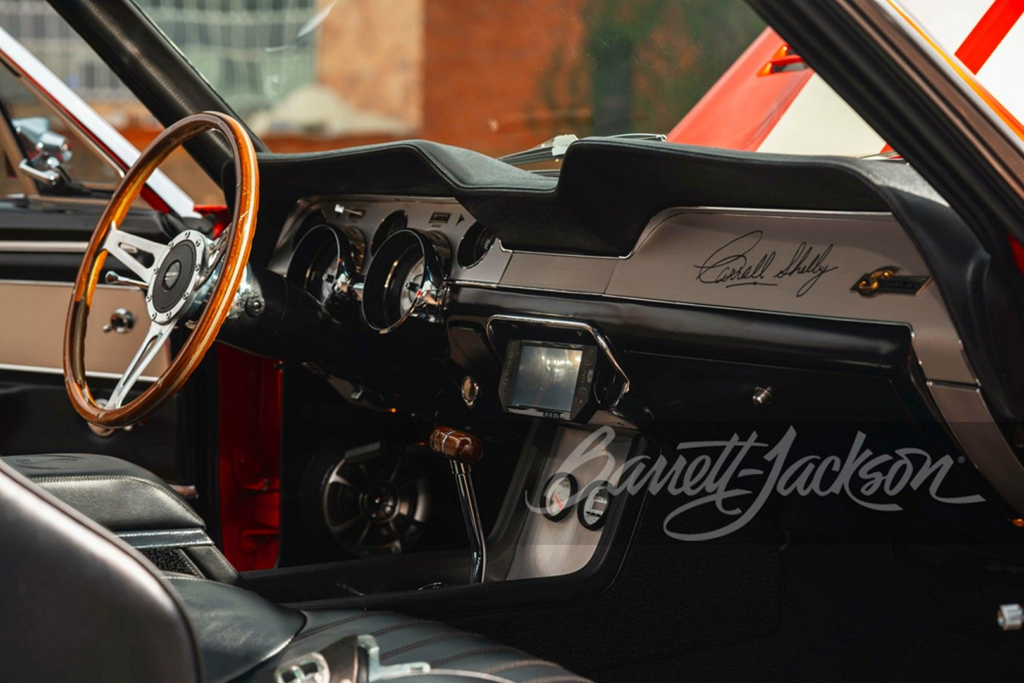 The custom V8 is backed up by a Ford C6 3-speed automatic transmission sending power to the upgraded Ford 9-inch rear end equipped with 3:55 gears and a traction lock differential. She's got other chassis improvements too, like the Calvert Racing Caltracs traction bars, Shelby American sway bars, and upgraded brakes.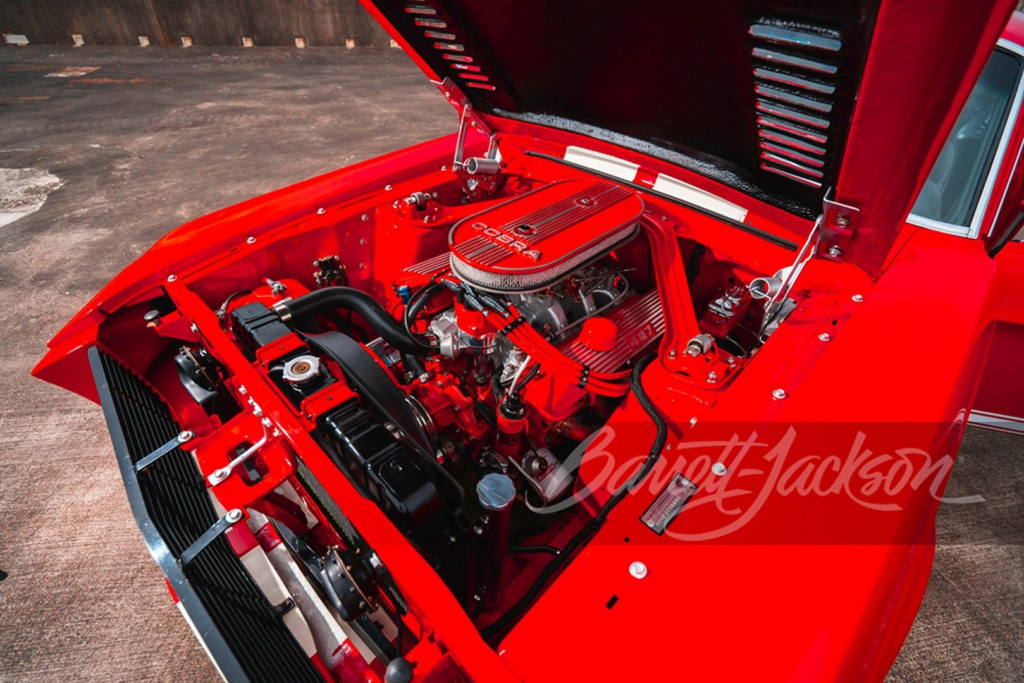 Now is your chance to own an Eleanor Tribute… that isn't silver? Barrett-Jackson's upcoming 2022 Las Vegas Auction has a very interesting lot, this bright red thing that's still officially licensed and signed by Carrol Shelby himself.
Source: carvibz.com