1974 Dodge Challenger Restomod Adds Modern Hellcat-Like Front End and Mopar 408 Stroker V8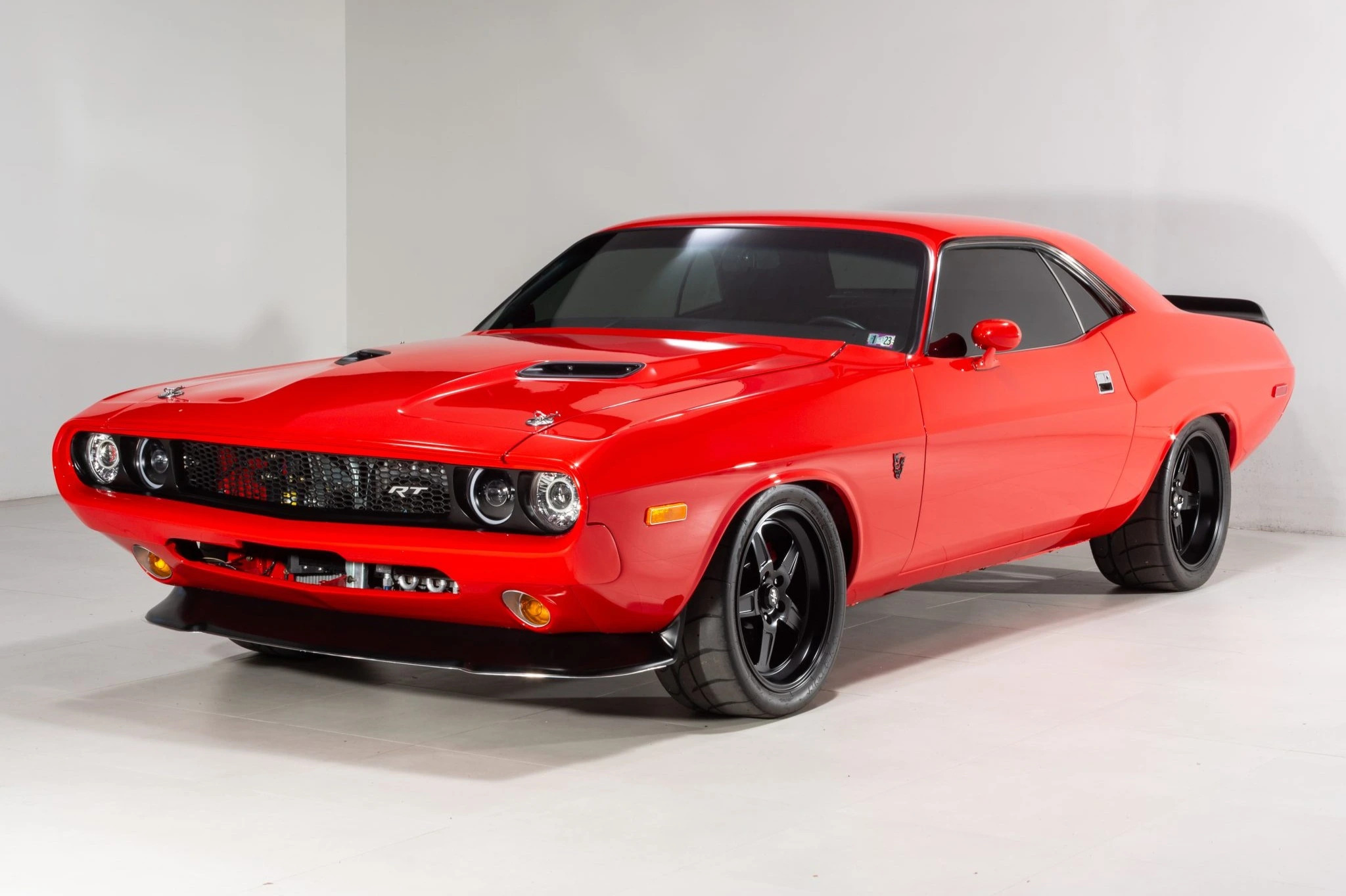 Everybody thinks that the best old muscle cars were built until around 1971, especially in the world of Mopar.
However, there's a lot that can be done with later models if you're willing to put in the work. Case in point, this 1974 Dodge Challenger that's barely recognizable due to its modern-looking front end and restomod upgrades, which includes a pretty unusual V8.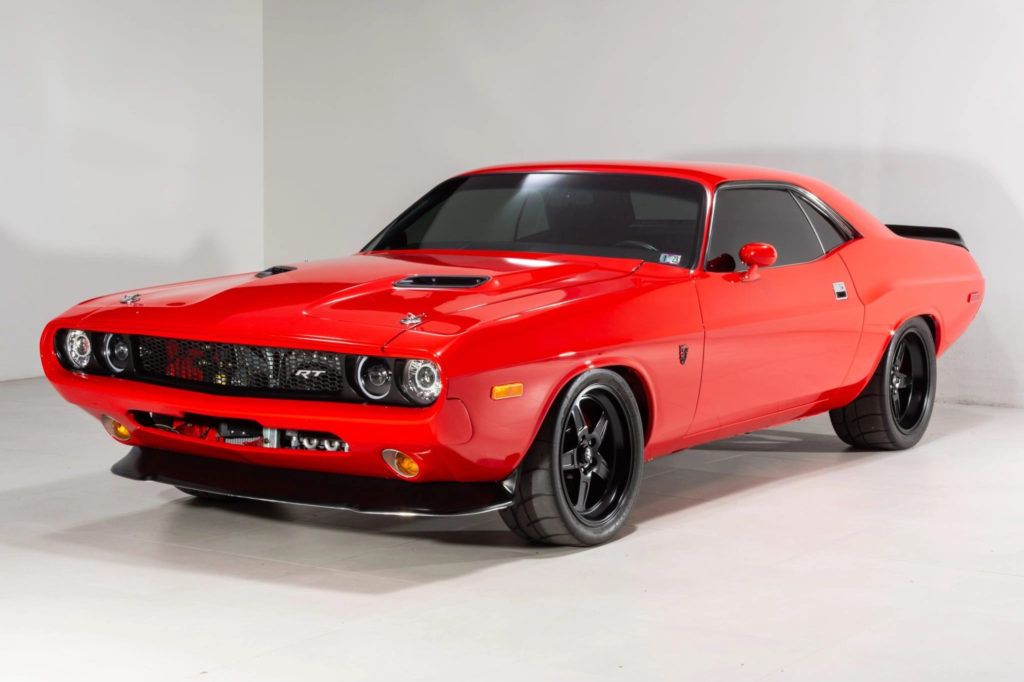 The 1974 Dodge Challenger belongs to the same generation as the iconic 1970 Challenger, known for its HEMI power and retro styling. The wide hips, long hood, and short deck remained the same throughout the 5-year production run. However, there were some variations, the most obvious being the front end.
The unpopular design changes began in 1972. Its grille became taller, stretching below the chrome bumper. Meanwhile, the four headlights weren't integrated into the same black frame as the rest of the fascia.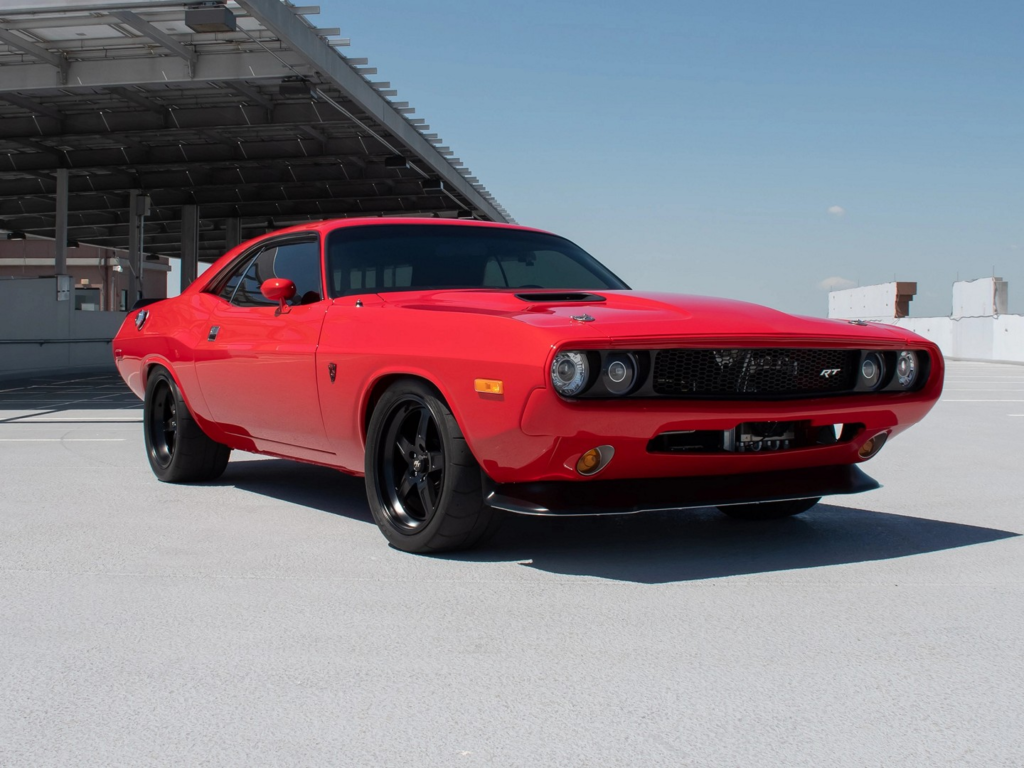 But this restomod completely fixes this issue to the point that it basically looks like a 2022 front end. The black frame stretches all the way to the sides, and the LED headlights complement the modern appearance. Meanwhile, the bumper is shaved, tucked into the body, and painted red, basically becoming invisible. In combination with a large black chin spoiler, it's basically like looking at a modern muscle car… built 50 years ago.
Even the hood looks like it came from a pre-update Hellcat, minus the vent in the middle. However, that's simply because the current muscle car was modeled heavily after the 1970 version. The rear also sells a 21st century appearance by getting rid of the chrome and adopting a black frame around custom taillights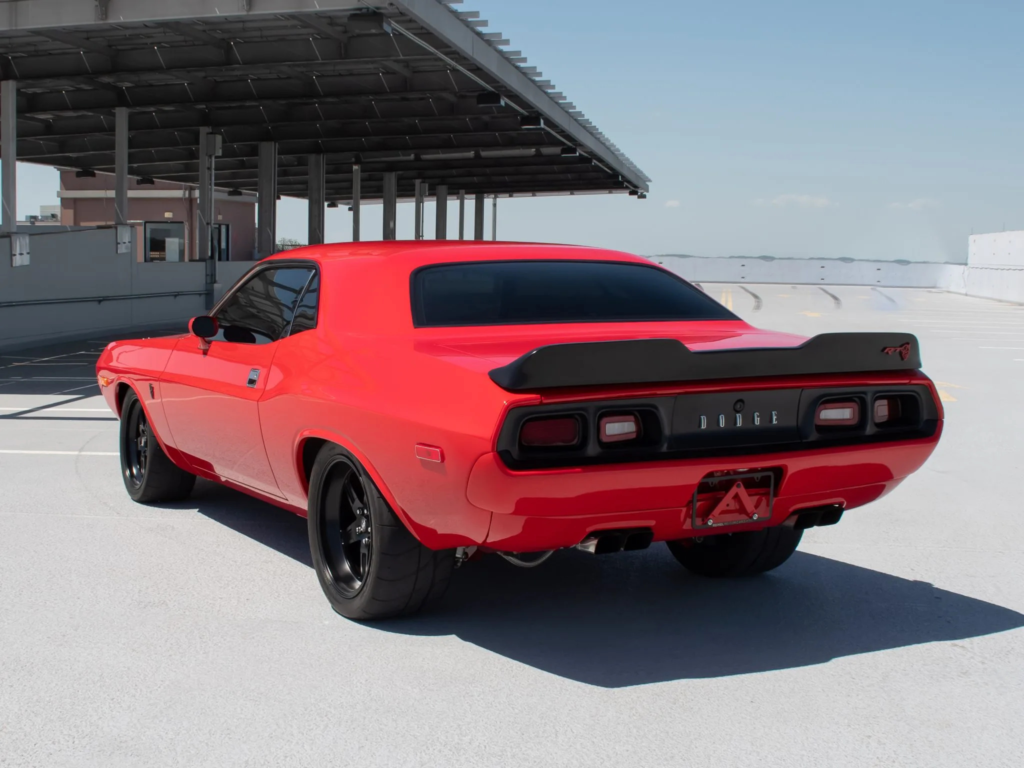 We found a surprise under the hood as well, a V8 that you almost never hear about. This is a 408 cubic-inch Mopar V8. The 6.7-liter was built by DJ's Performance Shop of Mooresburg, Tennessee.
Among its components, we'd mention Quick Fuel 750CFM carburetor, Perma-Cool oil cooler, MSD ignition, and Edelbrock aluminum water pump. Horsepower isn't mentioned, but this is most likely an upgrade of the Chrysler 360 engine that can make 470-500 horsepower.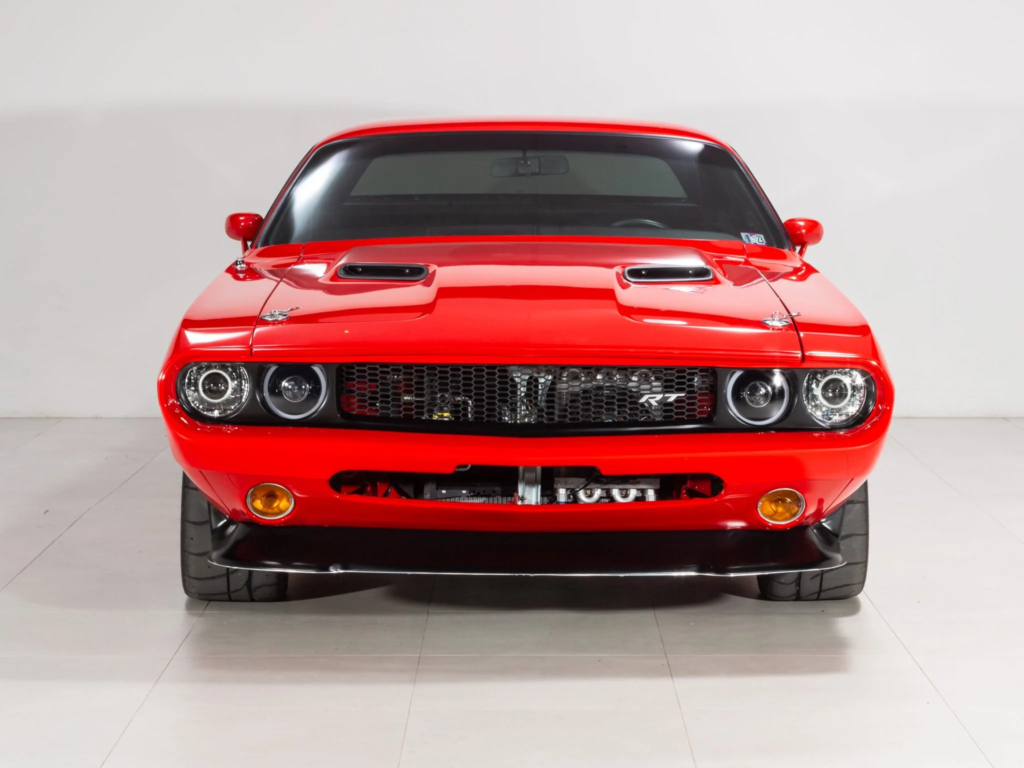 Being a true restomod, this baby also has other upgrades, like the Keisler Engineering Stage 3 four-speed automatic, Wilwood brake all-round, and new axles from Moser. The interior also received serious changes, most notably the TMI Pro-Classic low-back front bucket seats and Lecarra Mark 9 Supreme steering wheel.
Source: carvibz.com