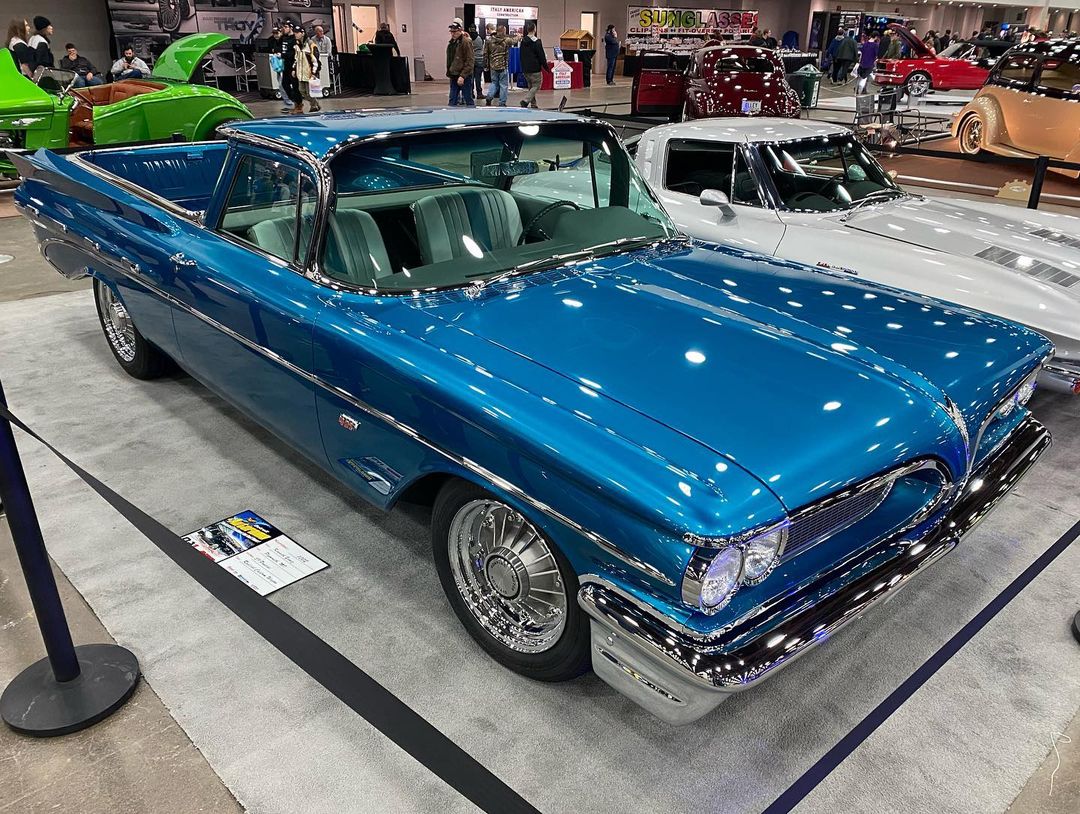 1959 Pontiac Bonneville Pickup Truck Is the El Camino Sister Car GM Never Built
This 1959 Bonneville pickup surfaced at the recent 2022 Detroit Autorama event. However, before getting up close and personal with the project, which was one of the most impressive builds at the show, let's take a moment to discuss the significance this has for the Pontiac community.
It took General Motors two years to catch up, but the Chevrolet El Camino that was born in 1959 eventually one-upped its rival, not least thanks to adopting a muscle identity for its 1964-launched second iteration, complete with a Chevelle-shared platform and Big Block power.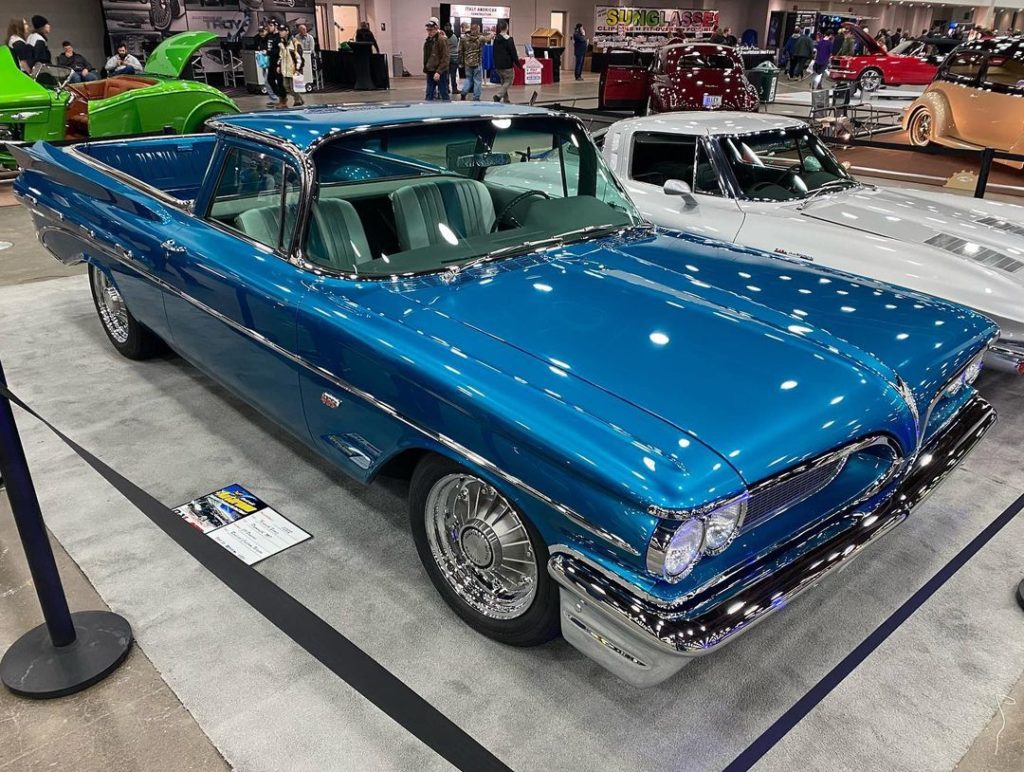 Meanwhile, though, the introduction of the El Camino wasn't without its echoes inside GM, with Pontiac desiring to produce its own version of the hybrid. And while they did build a few prototypes (only one survives today) based on Catalinas, the project never made it past that point.
The Detroit Autorama, an event that predates the history of the car being discussed here, having debuted back in 1953, took place last weekend. And one of the mechanical jewels to have debuted over in Michigan is this '59 Pontiac Bonneville truck.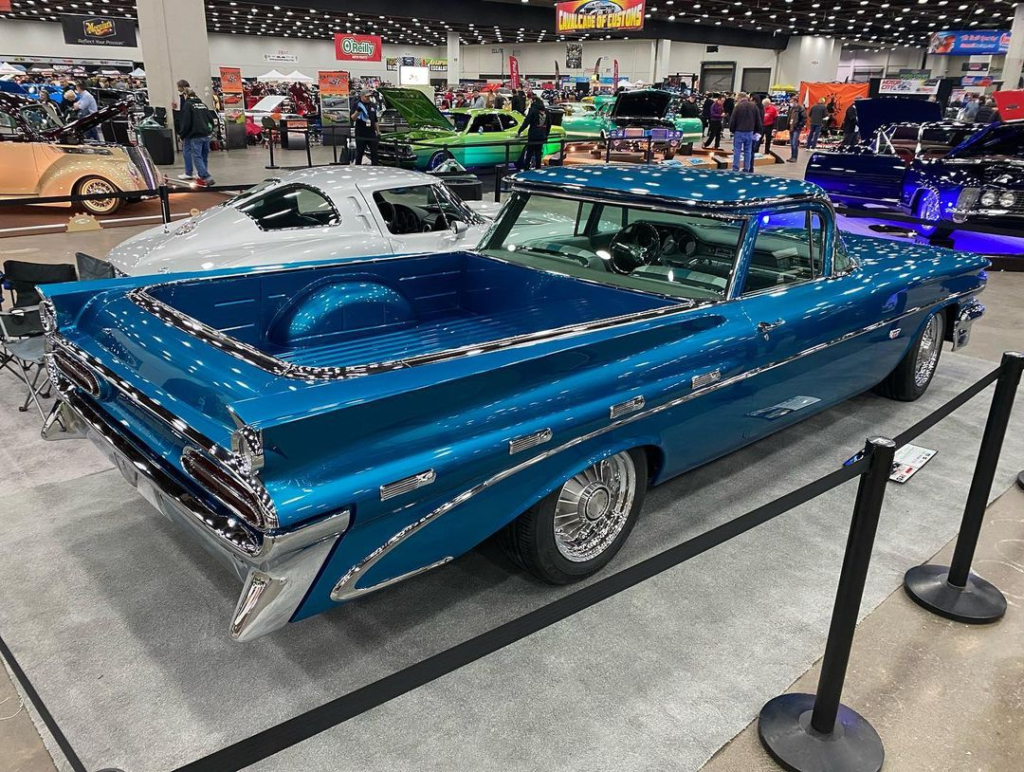 Created by an enthusiast named Ken Yanez, the machine required multiple donor cars to create and, as one would expect, there are some El Camino parts in there, namely the roof and rear windows, as well as the doors. As for the bed, this is a custom unit.
The engine compartment now accommodates a bored and stroked 462 ci (7.6L) V8, so there's plenty of muscle underneath the spotless, factory-like look of the thing.
The understated aura of the machine is one of the most impressive things about it. For one, those wheels might resemble old-school Pontiac units, but they're custom pieces made to accommodate larger tires that can work with that meaty motor.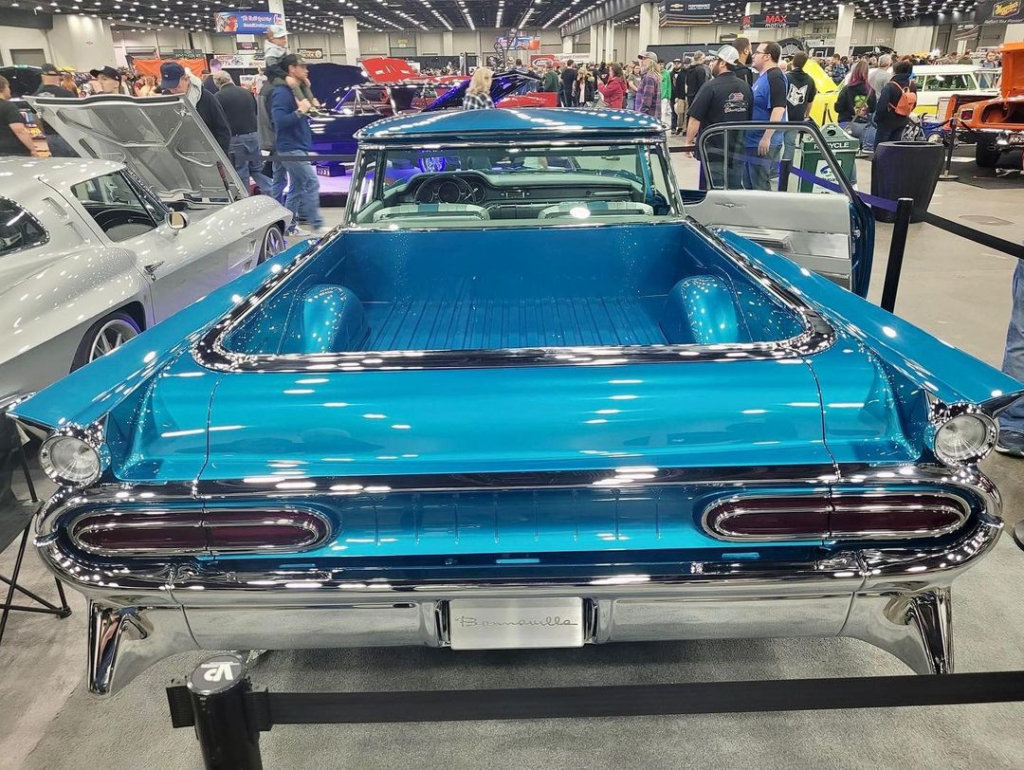 Now, one of the enthusiasts who admired the 1959 "Pontiac El Camino" is legendary builder Dave Shuten. If his name sounds familiar, it's probably thanks to his California-based Galpin Sheep Shop or the fact that he's the star of the Discovery Channel "Car Kings" show.
"Probably my favorite car at Autorama this year… It took 3 different '59s and a literal ton of work to create this Pontiac version of an El Camino! Really well done!! Easily better than all the Ridler contenders by far!," the master builder states.
h/t: carvibz.com