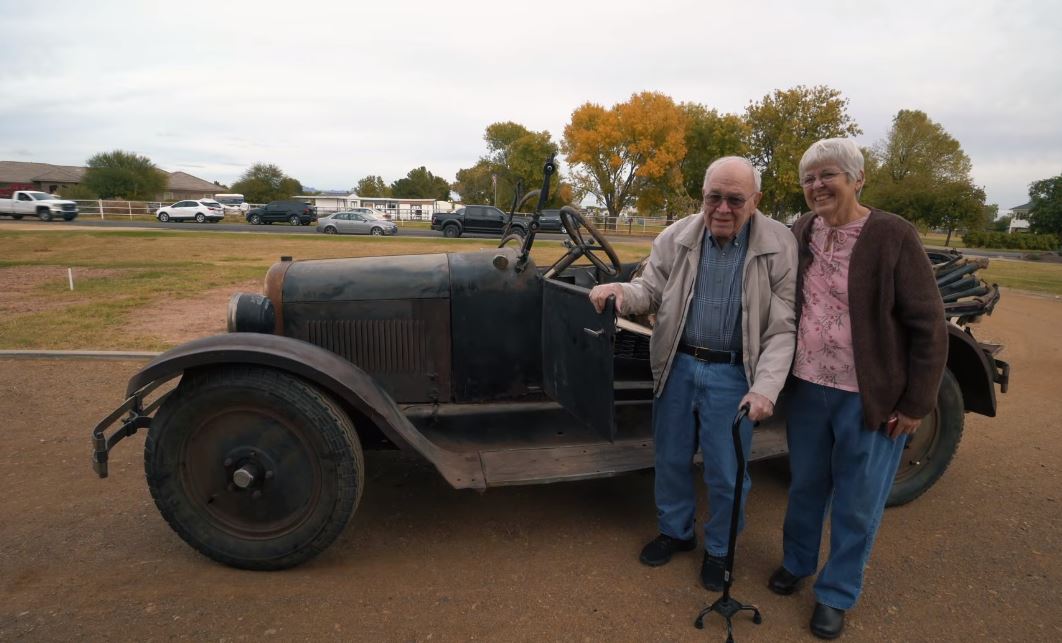 100 Year Old Car Finally Runs Again – His First Car When He Was 16!!!
Take a look at this, 100 Year Old Car Finally Runs Again (His first car when he was 16)!We are not sure that we have brought you something that has not ran for more than six decades so far, so this must be a first in this timeframe.
This is a vehicle that has not ran for 62 years, and today it is about to spurt and spatter its way back to life in order to make sure it performs one more miracle for the kid which had it when he was sixteen. The gentleman that is about to get behind the wheel of this 1926 Dodge Brothers touring, drove this automobile when he was about 16years old and today, he is about to do it again.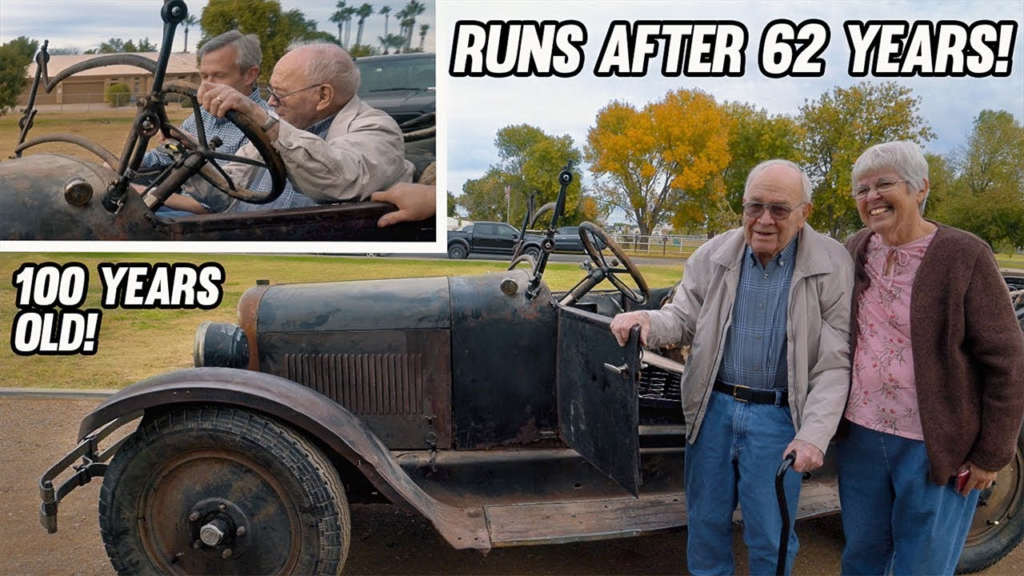 It took some effort to get the car moving and running after all those years but at the end of the day it seems that it was all worth it, just to have him do another lap with it.
Youtube/Fat Fender Garage: "This is for sure the oldest vehicle that's been here at Fat Fender Garage, a 1926 Dodge Brothers touring. An old buddy of ours' wife asked us to surprise him with starting up his old car that hasn't ran in about 62 years. Believe it or not, this old Dodge was his first car when he was just 16 years old. We've been working on getting this thing to start for months now, and it was harder than it may seem. It was a pain to work on but definitely worth it, his and his family's reactions were priceless. Subscribe to our channel so you don't miss a video, and follow our Instagram and Facebook to keep up with our day-to-day"
Check out this great video that once again shows the love between man and automobile at its finest.