1965 Nova SS Is So Loud Neighbor Complains About Rattling Windows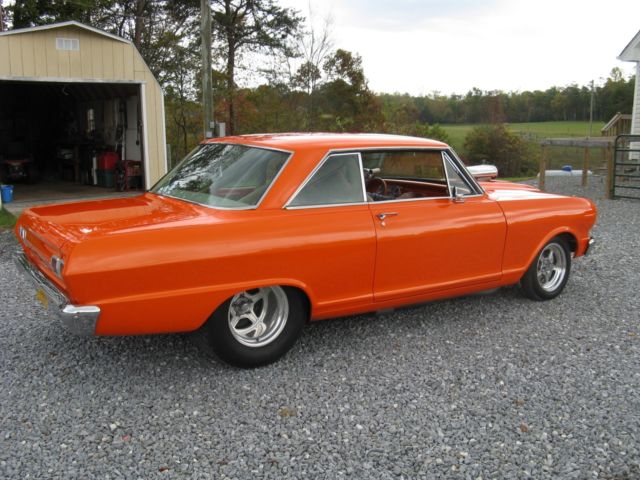 How loud is loud enough? The question has been diving the community of muscle car enthusiasts because of a new viral video.
It shows a verbal dispute between a neighbor complaining about excessive noise and the owner of the car making said noise.
The incident actually occurred at the end of February 2020, in a residential area in Chicago, Illinois, almost one month after Michael Markus had bought himself a new toy: a tangerine, a superb 1965 Chevrolet Nova SS. The incident was captured on his doorbell camera and then posted on social media with his permission, and it's gone viral.
Imagine the surprise of a Chicago, Illinois resident called Michael Markus when a female neighbor he claims to have never seen before came to his door to say the 1965 Chevrolet Nova SS he owns is too loud.
In the footage taken by the video doorbell, we can see the woman introducing herself and immediately starting to complain about the 'orange car' being so loud that the windows of her house rattle.
Markus is honest from the start, telling her that, while he understands where she's coming from (the car is loud, he says), he won't lie to her and tell her that he'll stop driving it. He just paid $40,000 for it and he plans to enjoy it, so he will be driving it to and from work every day. It's not like he keeps it with the engine running in the driveway, he says.
"Well, that's how the car is, it's a race car. It's gonna be like that every time I go in and out," Markus explains to the neighbor.
"What do you want me to do?" he asks minutes later, when tempers have already begun to flare. "What do you want me to do!? Blow up the car? Just throw it away? I just paid $40,000 for the car. What do you want me to do with the car?!"
The second video below is of Markus showing off the Nova, including the beautiful sound of its V8. While many fellow enthusiasts argue that it's not as loud as the neighbor makes it sound, there are also those who say he shouldn't be driving it around the neighborhood on a daily basis. So watch and decide for yourself.
Source: Youtube/Michael Markus