1964 Chevrolet Impala SS Found Abandoned in a Forest – Looks Like the "Titanic of Classic Cars"
With 1965 projected to bring a new-generation Impala, the 1964 model year obviously didn't come with too many breaking changes for Chevrolet's new superstar.
This year, however, the 409 was available not in one, not in two, but in three different versions. The "base" configuration developed 340 horsepower, while the mid-range choice was rated at 400 horsepower, both coming with a single four-barrel carburetor.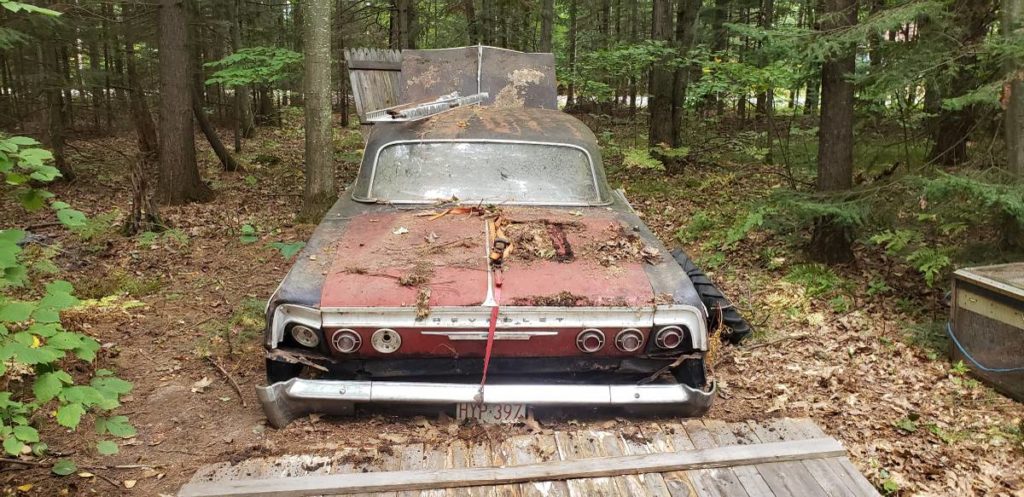 A 409 engine was once installed on this rust-bucket Impala as well, though, on the other hand, no further specifics have been provided by its owner.
Abandoned in what seems to be a forest and likely sitting for a very, very long time, the car rolled off the assembly lines with a 409 big-block paired with a 4-speed transmission. Both are missing now, most likely as they've been donated to another Impala.
The rust has transformed a once-fantastic classic car into something that can easily be described as a four-wheeled Titanic. The frame is also rusted, but the seller guarantees that many parts are still there.
Unfortunately, this is pretty much the end of another fantastic big-block Impala…or maybe not? What's your thoughts?