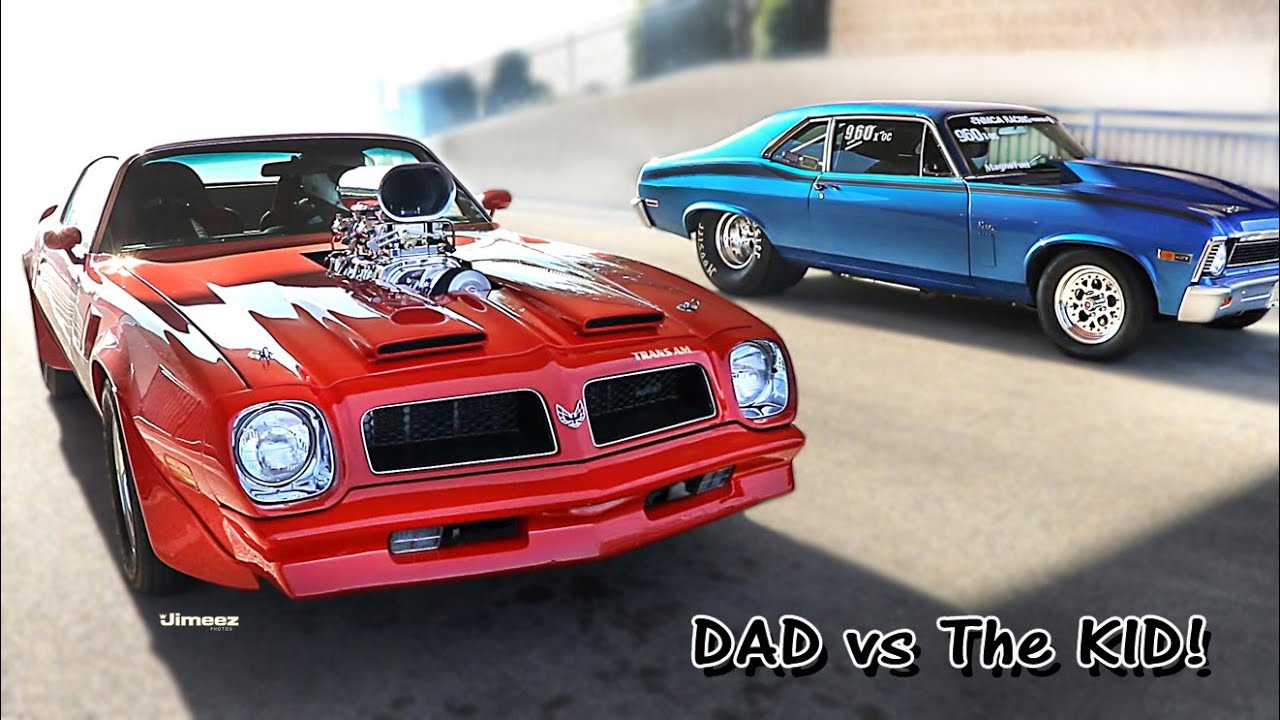 Dad vs. The Kid! Pro Street Race! '76 Trans Am vs. '69 Chevy Nova SS!
'76 Trans Am Vs '69 Nova | Father & Son Drag Race
Randy Adler, his wife Alisa and their 17-year old son Randy Jr. arrived at the Route 66 Raceway to spend a fun family day at the strip. But these guys are not just spectators who came over to watch other people drag racing, they brought their own old school American muscle.
The Father sits behind the wheel of his Pro Street 1976 Pontiac Trans Am fitted with 496 BBC topped with 10/71 Blower and junior has borrowed his uncle Rob's true Super Sport 496 Big Block powered 1969 Chevy Nova. How cool is that?
Check out my man James Hrovat's video to see the Father and Son drag race at RT66.
Source: Youtube/victoryredcolorado