The Best Of Japan Vs. America's Finest! 500HP Nissan GTR R35 In a Drag Race Vs. Old American Muscle Cars!!!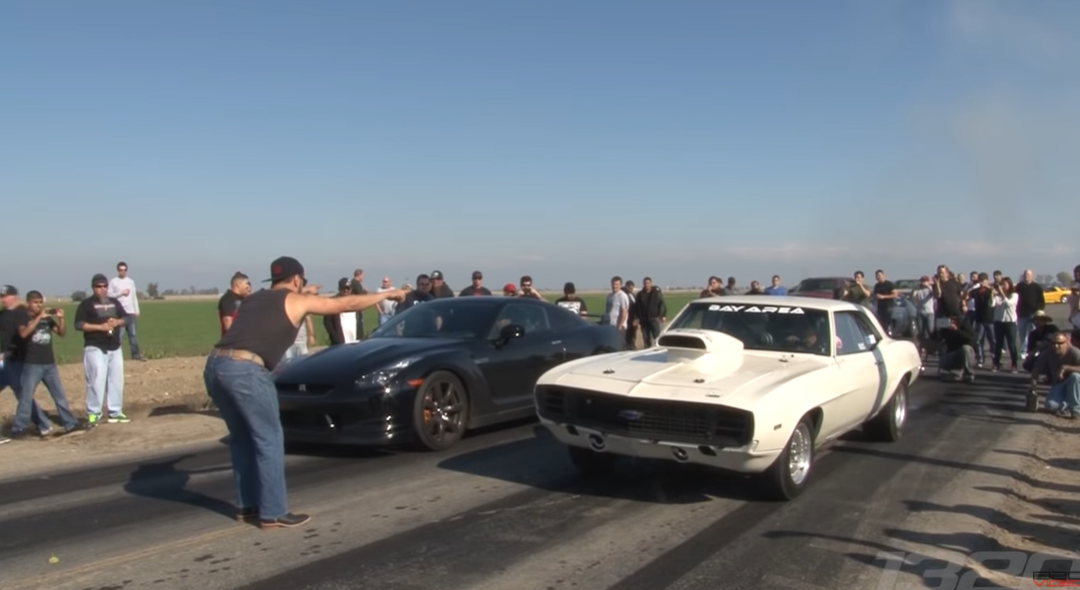 560hp GT-R vs MUSCLE
What do you think, who will be the winner of the race, the all new Nissan GTR or the old American muscle car? If you thought that old will beat new, you are damn wrong there.
As we can see on the first race, where old and new GTRs are aligned for racing, they rev the engines before the race and somebody would have thought that the old muscle will rip apart the new GTR. But the driver showed them wrong as he won the race with pride and joy.
The new Nissan GTR ended first in the race, and that was because the driver managed to keep the car steady on the road. The old muscle car was driven by a not very experienced driver, and that's why he lost the race. When they started to race, the driver with the muscle car gave too much throttle to the engine, which caused the car to move from right to left, without good direction.
He couldn't pick up speed because the car wasn't steady on the road, and he lost the race. The new GTR maybe is not more powerful but the driver was better.
Source: Youtube/1320video