That Thing Flies : AWD Homemade 800hp Oldsmobile Cutlass Takes On An 800hp Jeep SRT-8!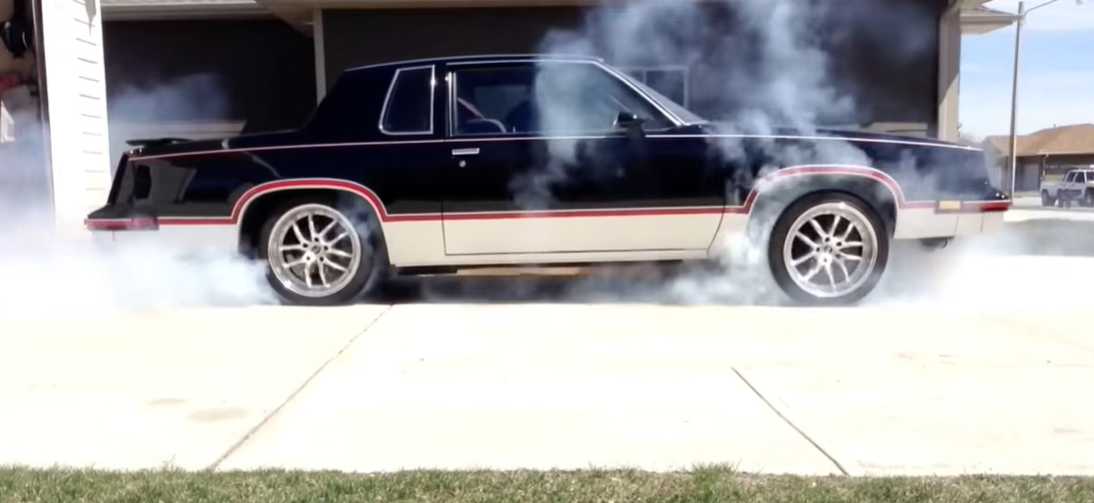 The 800hp AWD Cutlass!? – vs – 800hp Jeep SRT-8
Do you remember this mean ride from the past, yeah by its non-famous AWD burnouts? Guess what, the 800HP driving prodigy is back and we cannot ignore him.
Now we bring you a fresh news for him from I-29 Dragway No-Prep Race just to remind you on his racing abilities in case you have never watched or forgot it! The mighty punch under the hood is the same, 6.6-liter, F1-A Procharged LS2, with poor outcome, yeah, just 800HP! It would be unfair not to mention the Trailblazer SS and Olds Bravada parts which are in symphony with the beast and helps each other on the races.
But, the beast was surprised this time, no, he is not the king of the streets. Another mean machine stood on the start line next to him, as same confident as him, with nearly the same power, 800HP, 392 cubic inches punch under the hood and believe it or not with the same F1-A Procharged LS. However, this time it was built by LSx Performance in Lincoln. The rest needs to be seen!
Source: Youtube/1320video