Mopar Or No Car? Abandoned 1968 Roadrunner Discovered Sinking Into the Ground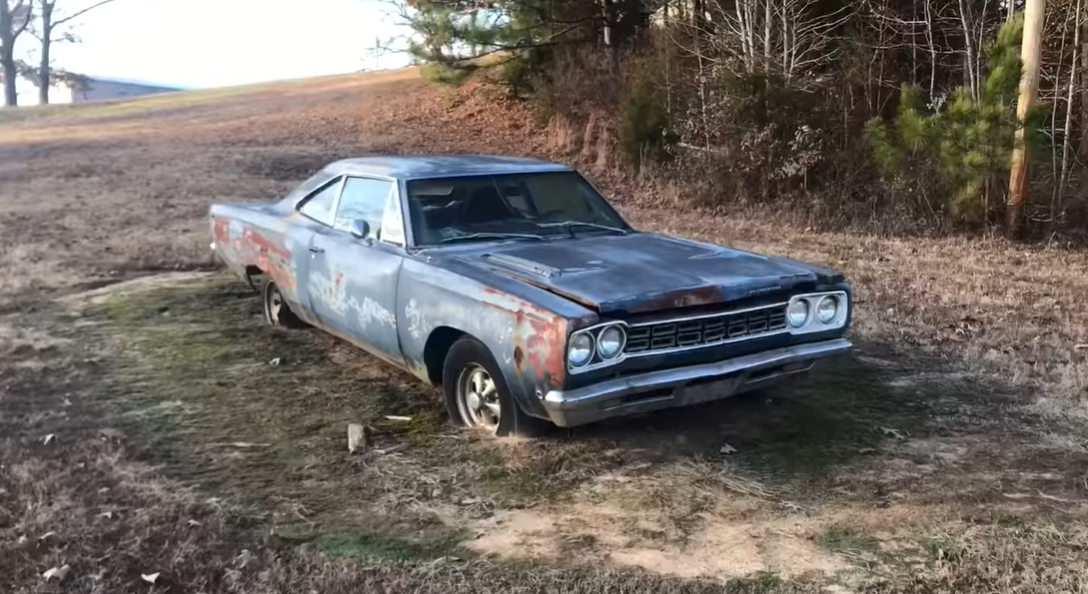 This cool 1968 Roadrunner 383 sits all alone waiting for its rescue.
"It look like we have here a '68 Roadrunner, very cool, I do believe this is a 383 car. This has definitely been here for a long time… how long not exactly sure."
"I don't think this engine is original in this car … this car have air conditioning so I don't think this is original engine in this car.
Majority of what's here is Mopar stuff, so many other legendary cars are seen in the video shown from Patrick, like '55 Chevy, '57 Ford …'67 Chevelle etc.
We suggest you to check the video by yourself, you"ll definitely enjoy it:
Source: Patrick Glenn Nichols Musclecar Barn Finds