Stunning Sound of this 1972 Chevelle Big Block 502 With A 1970 Front End!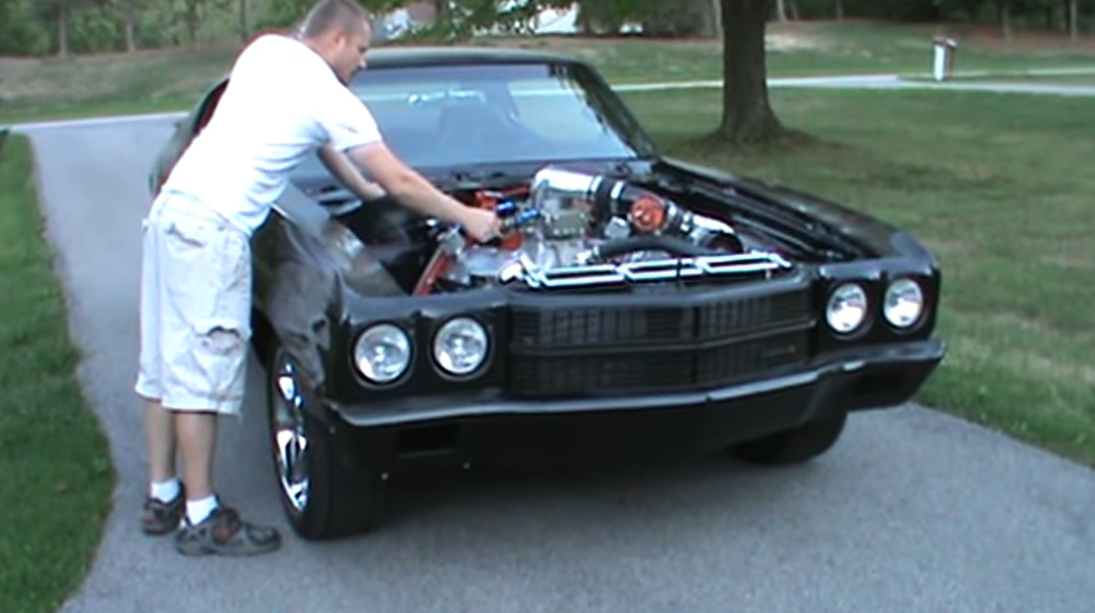 Some car fans really know their taste. Fortunately for each taste and needs we can customize our cars today whatever we like. We can take various elements and details of different model years that we like and use them in a single vehicle.
Here is a very nicely done example of this principle. This is a guy registered on YouTube by the name of Kara Baron who took his black 1972 Chevrolet Chevelle and custom build it with a front end of the 1970 model year. On this video we can see the car with open the hood cover removed showing its sick engine.
In our opinion, this is how General Motors should have made the 1970-72 Chevy Chevelle year models, using the double headlights from the 1970 Model with the round tail lights from the 1971 and 1972 versions.
This guy has definitely used the best of both years there and has seemed to one up them as far as engines go! This Chevelle is definitely one sweet ride we have here.
Check out this hot Chevelle on the video below!
Source: Youtube/Kara Baron