Tank Motor with 1200HP: Rolls-Royce Meteor Causes The Earth To Tremble With Fear!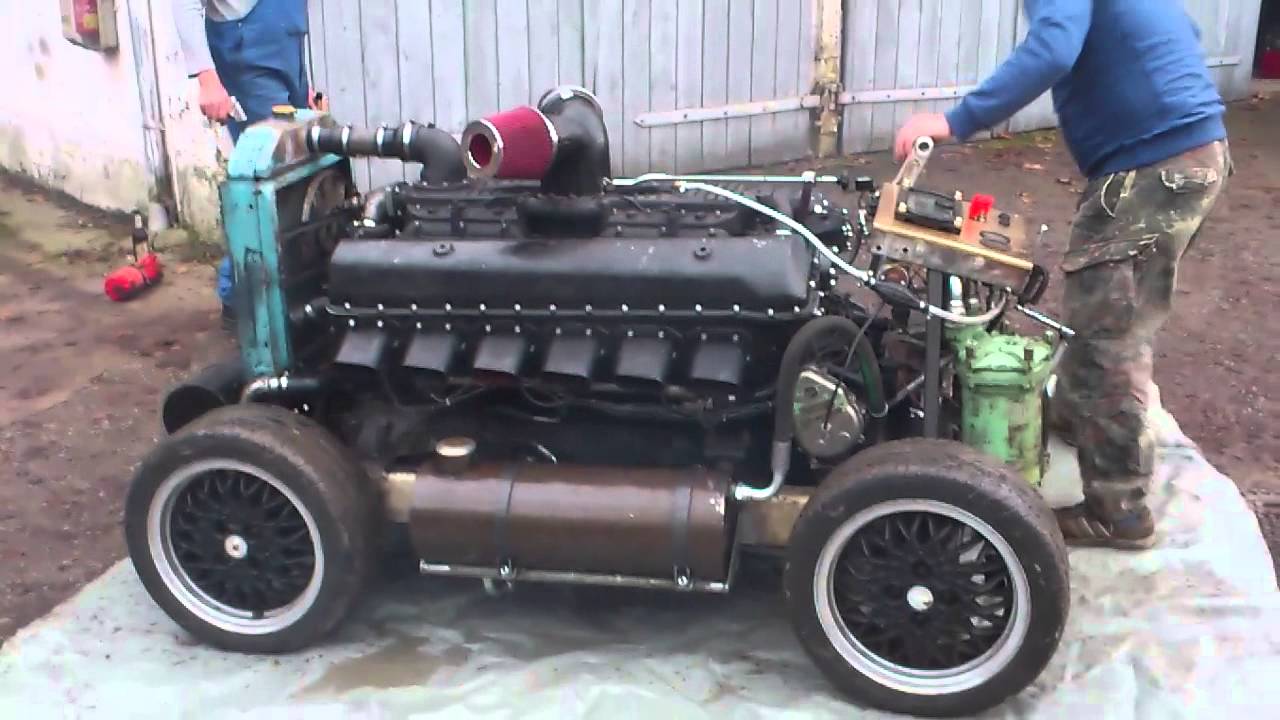 It's been a while since we last heard a real thunder, yeah, produced by real engine which can arouse everyone's adrenaline. For one moment we even thought that all that is history, buried somewhere in the past, but we were wrong, he was here all the time waiting to be started!
And have you ever heard about Rolls Royce plane engines? Yeah we mean of the legendary thunder producers which were used in World War II. One of the most famous is Rolls Royce Meteor, 27-liter V12, amazing beast which is producing 600bhp! Basically the Rolls Royce Merlin is a clone of the legendary Rolls Royce Meteor.
So, what can you expect from this engine? Yeah, he was powering fighter plane and the result would be obvious, thunder noise not heard for a while! Thanks to these German guys the engine is restored and back in shape to produce thunders again. Yeah, V12 roaring!
Note from the owner: " First launch from our tank motor Rover Meteor. It is identical to Rolls Royce Merlin. It was a supercharged version with injection in the Spitfire, P51 Mustang and Lancaster Bomber with up to 1700 hp. This version is a 27 liter at 2800 rpm 800 hp Rover Meteor tank engine from (Centurion, Conqueror) without supercharging. Unfortunately there are leaks on the cylinder head (water leakage) on both sides. So both heads down. Finally, coloring and cosmetic corrections. Otherwise all good."
Watch the amazing video bellow and witness a historical moment! By the way don't forget to tell us your opinion in the comments.
Source: Youtube/schrauberatze1