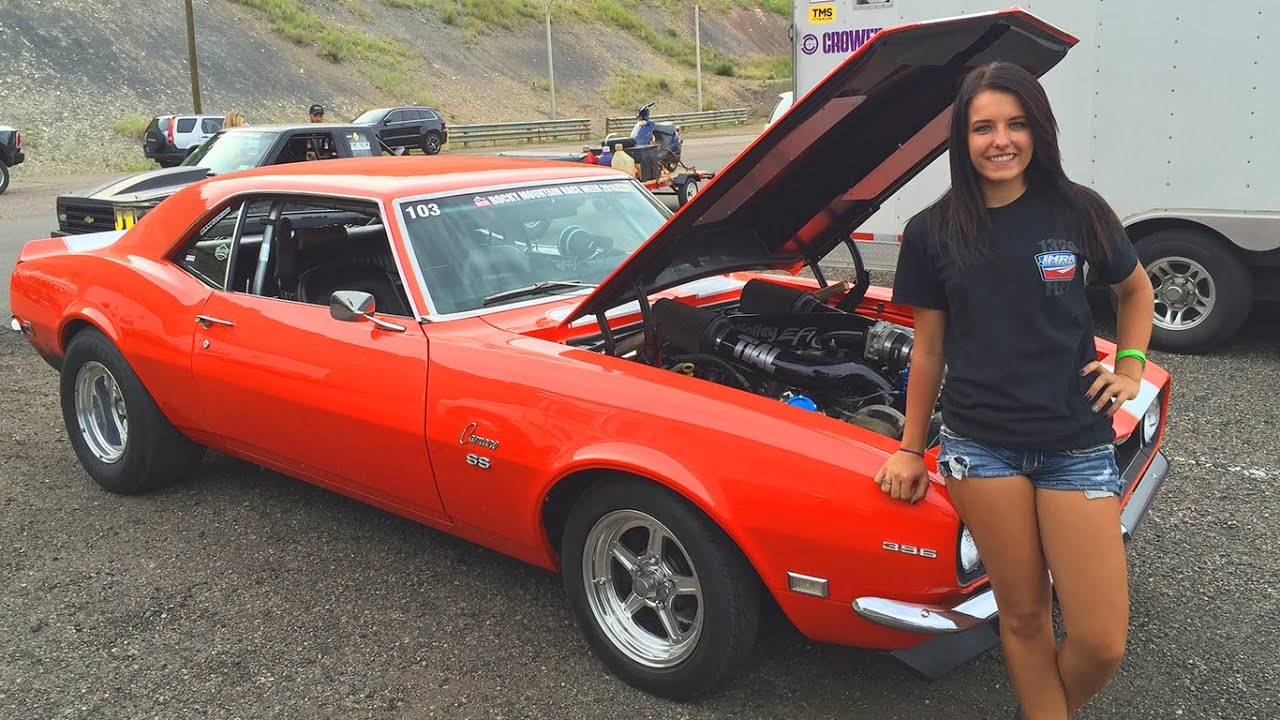 18 YR OLD GIRL AT RACE! ALEX TAYLOR'S TWIN TURBO '68 CAMARO
This chick is a genuine bada**, we have to give that to her.
At 17, most girls are worrying about who they are going to prom with, while Alex Taylor is trying to break into the 8s.
Alex drives a twin turbo 1968 Camaro, she does 9.3s @ 149mph as her first pass, and she firmly believes that with a few modifications she will easily be able run an 8 second pass.
Alex Taylor is no stranger to the drag strip – and this is no different! You've all seen her on Drag Week, and now on Bangshift's Rocky Mountain Race Week! Alex spent her first day learning the car in altitude and beginning her hunt for an 8-second pass!
Well done girl, hats off to you!
Take a look:
Source: Youtube/1320video