War of the V8 Worlds – 1969 Dodge Charger Vs BMW M3 E92 ! Which Sound Do You Love More?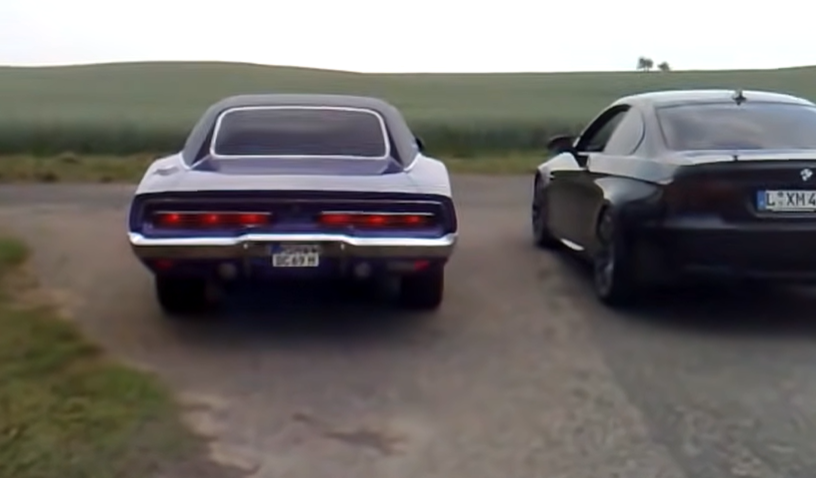 There is a long debate about which cars are better, more reliable and of course, more powerful and faster – the American's muscle cars or the European's sports cars!?
And it is probably a never ending issue, without a closure, and even though there are some obvious characteristics that are 'siding' on one side, it all comes down to a personal preference.
So every time we try to resolve such a sour problem, we can only found ourselves in trouble, because after all, we are talking about a completely different approach and working philosophy.
That is how it is going to be today also, as we have this video with two perfect representatives of these two car industries: 1969 Dodge Charger and BMW M3 E92.
But the thing is that we will not have a chance to watch it in action, racing or battling on some other way, instead, the owners of these two cool cars are comparing them by having a revving battle (LOL).
I really do not know the purpose of all this, but I found it interesting just as a comparison between the two.
Source: Youtube/HotCarSpotter88