Super Rare Factory 340 Shaker Hood '71 Dodge Challenger R/T – Beautiful Exhaust Sound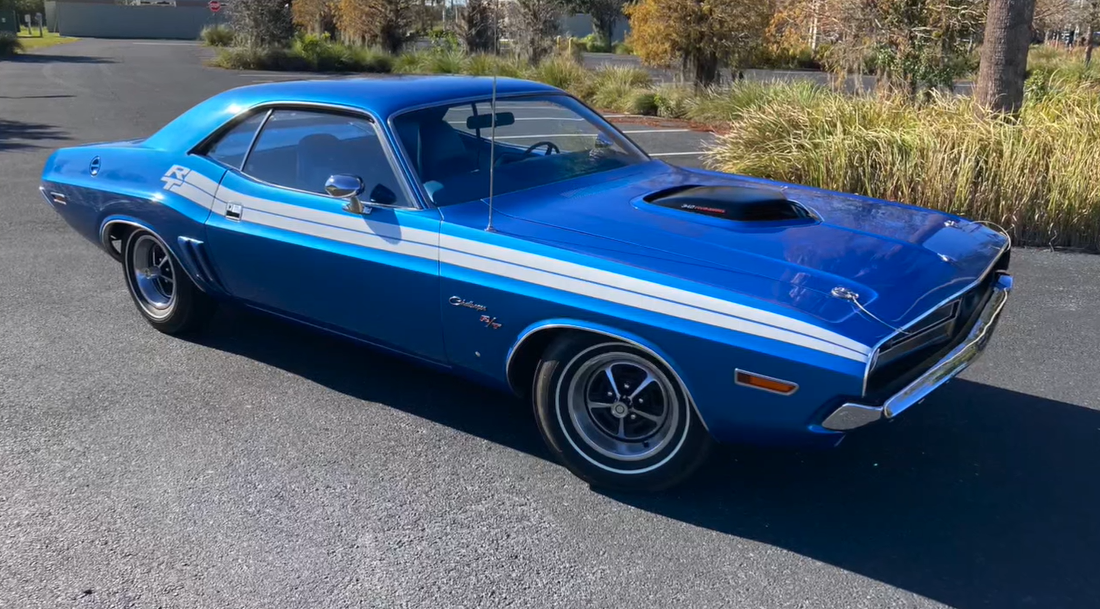 We take a deep dive into an original-owner Challenger believed to be 1-of-39 340 RTs with a Shaker Hood.
Original owner muscle car stories are always great, but this is a very interesting example of a 1971 Dodge Challenger R/T as well. The Vietnam Vet ordered it with the 340 and performance hood, but the Mopar was delivered with a Shaker. He did not even know this was an option, and was happy to take it.
Keeping it all original (apart of the exhaust), the 1971 Dodge Challenger R/T was a daily driver until the 90's when the owner discovered it was 1 of 39 that came with a 340 engine and a Shaker hood.
You will find out what happens next in the video story brought to you by Muscle Car Campy. Enjoy!
Source: Muscle Car Campy