What about Chevy Corvette C3 4×4 Off-Road? What Would You Say to the Owner?!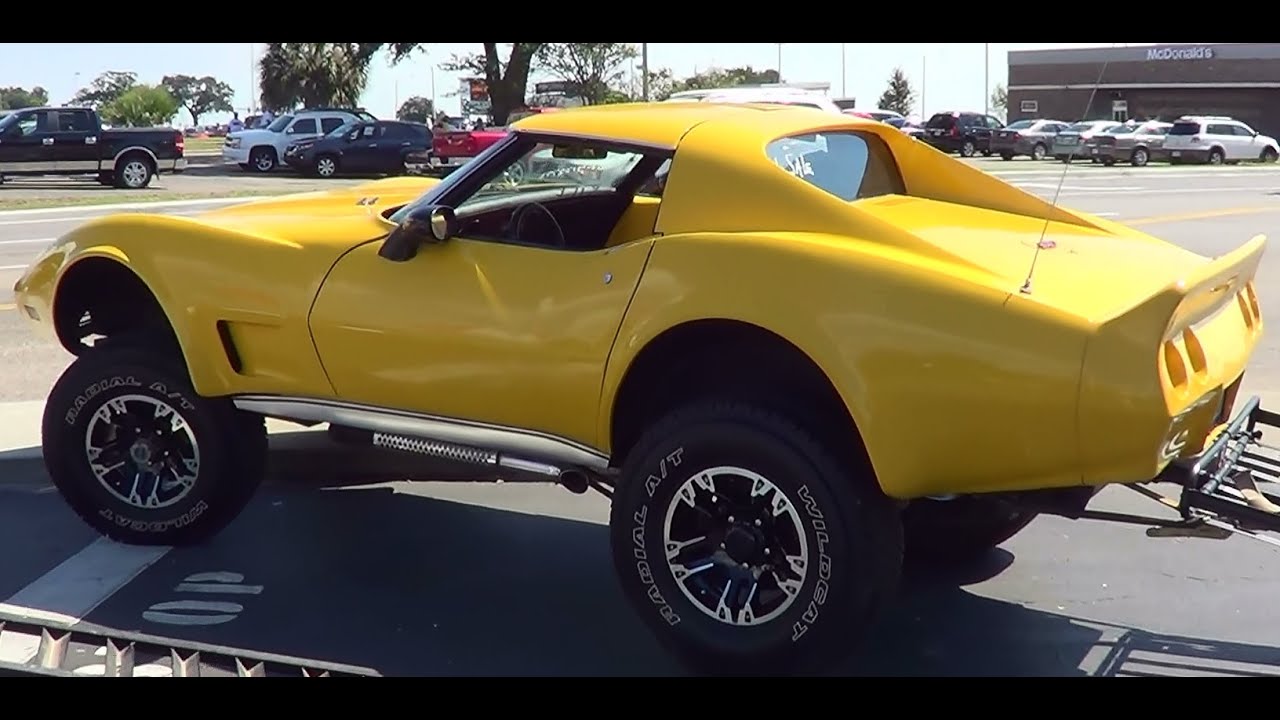 This yellow lifted 4 x 4 Chevrolet Corvette C3 is the perfect antithesis to everything that sports cars in the U.S. have represented ever since 1953.
The very own existence of the Corvettes confuses our minds like an episode of the ABC's Lost or the first time that we've heard Mike Tyson talk, or should I say trying to talk.
For a while we didn't had the chance to see one of these brutes shown on the Internet, until this lifted Corvette C3 turned up at the Cruisin' the Coast event in Gulfport, Mississippi.
Let's take a small look back at the ancestor of this cloned Chevrolet Corvette C3. For the year of 1976, Chevrolet built a total of 46,558 samples of this model, of which 3,389 were painted in bright yellow color.
None of them had a 4 wheel drive.
Source: ScottieDTV