1970 Chevelle SS396 Rotting Away in a Yard for Over a Decade!!!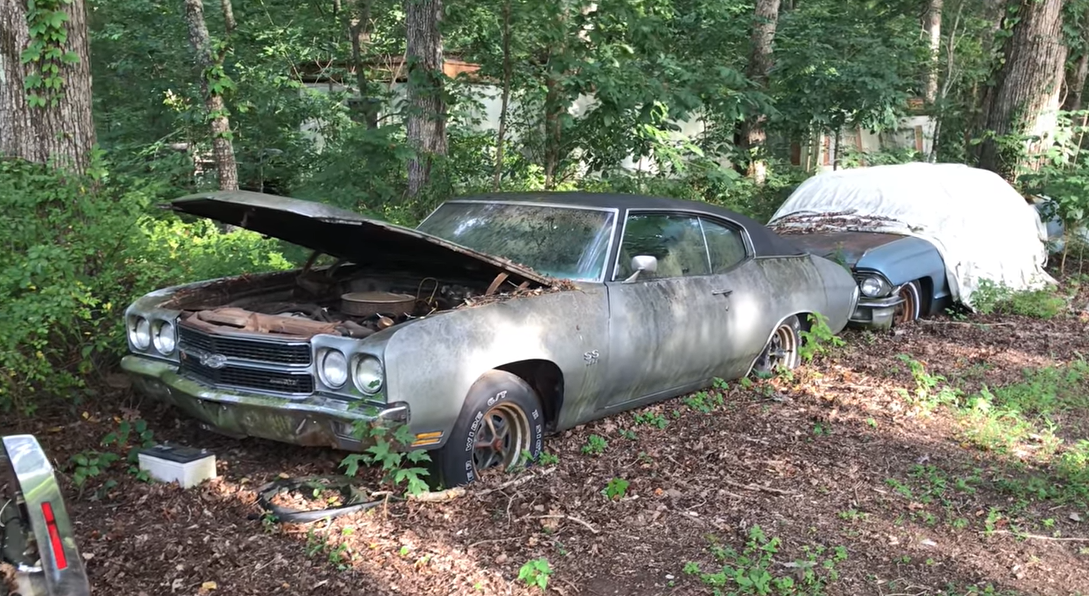 Check this, 1970 Chevelle SS Rotting Away in a Tennessee Front Yard for Over a Decades!!!
Today Patrick Nichols takes us on a journey in Tennessee where he discovered another one of his favorite cars, a 1970 Chevelle.
Unfortunately, just like many others this one is not driving about stealing looks and impressing people, instead this 1970 Chevelle SS is stuck in the same yard for more than a decade.
Don't worry there are some good news in this story as well, it is not all bad news today.
The car is actually restorable and fixable meaning it has not decayed past the no restoration mark, granted it will take some serious work and a decent amount of cash in order to get it back to its former glory, but it still is doable.
In the video you will be able to tell how excited Patrick is due to this fact, and he will tell you the same thing as well, that this is a car that can be salvaged and treated properly, will be able to provide somebody with some great fun behind the wheel.
According to Patrick there are a few things that have been changed over the years on the vehicle, but none of them are big enough to disrupt the authenticity of this car, and that is more great news because we kinda hope that one of you might actually watch the video and like the car so much, that he will contact Patrick and try and purchase this car.
Source:
Youtube/Patrick Glenn Nichols Musclecar Barn Finds