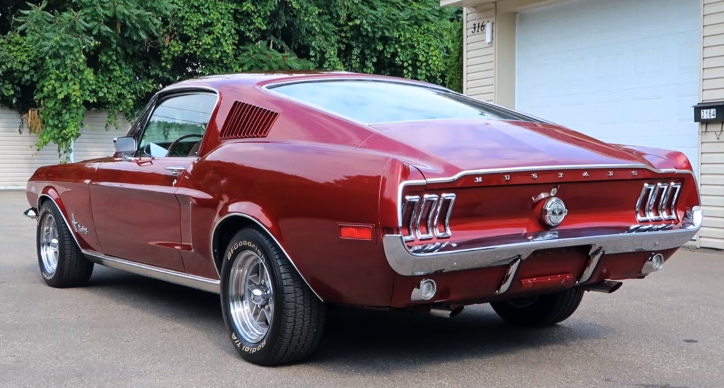 Lovely 1968 Ford Mustang Fastback J-Code 302ci Driver Car
Fabulous 1968 Ford Mustang Fastback 302
The 1968 Ford Mustang became one of the most iconic muscle cars after Steve McQueen drove one in the "Bullitt" movie. Today we have a fabulous looking driver quality Fastback with great sounding V8, which I thought you all would enjoy.
The 1968 Mustang Fastback still has most its original sheet metal, and wears a Vintage Burgundy paint, which was redone two decades ago, but still has a very nice appearance. The Dark Red interior is very stylish and a great match for the body color.
As a J-code car, the 1968 Mustang Fastback was born with a Ford 302 four barrel engine, with the block being replaced in the 90's. The power is controlled by date correct C4 transmission and 9-inch rear end with 3.50 gears. The V8 sound is amazing.
Check out the video to see and hear more of this 1968 Ford Mustang:
Source:
Youtube/Longtin Auto Sport