The 900hp Chevy Gasser In Action – 426 HEMI V8 Engine And it Sounds Great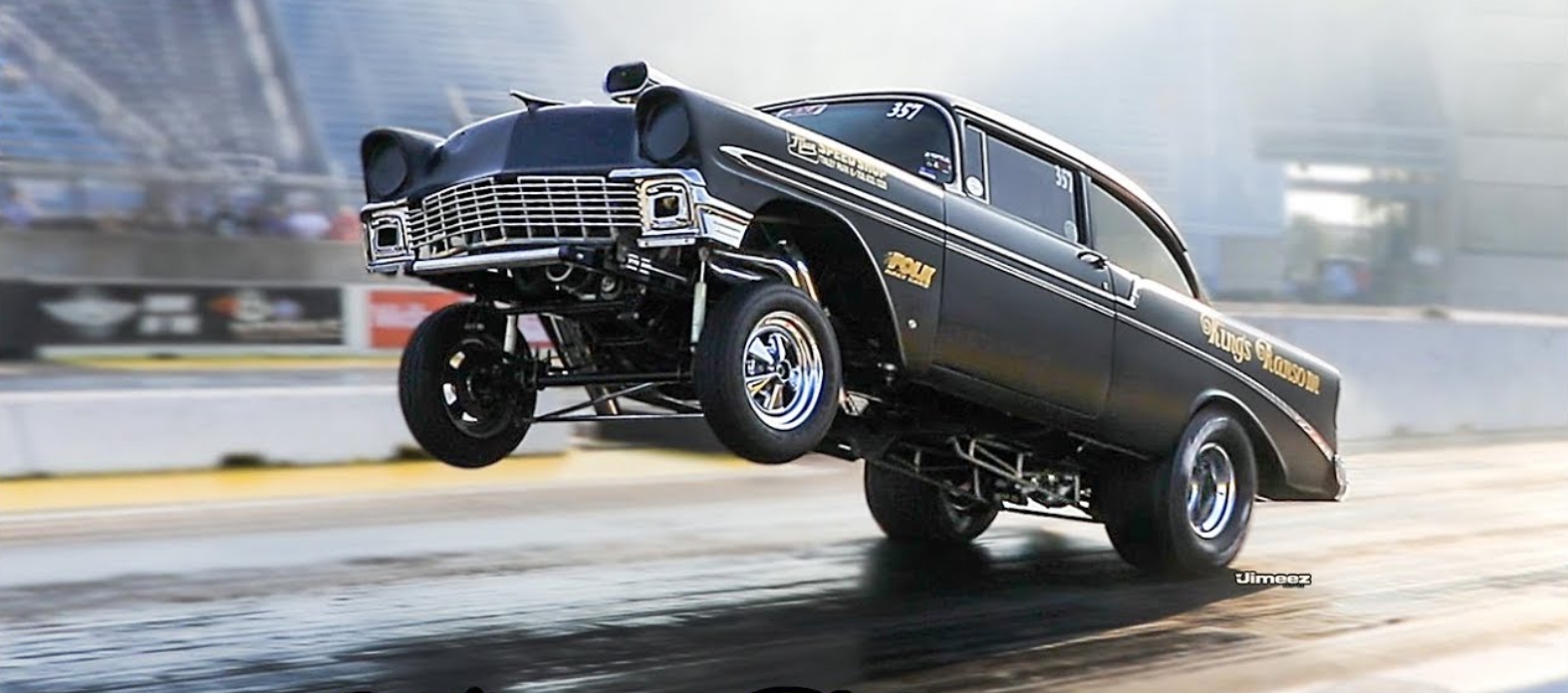 GARAGE SQUAD'S "KING'S RANSOM"! '56 CHEVY BLOWN GASSER! OLD SCHOOL GEAR JAMMIN'! RT66 JOLIET
If you watch the Garage Squad TV series you might have seen the '56 Chevy Gasser episode and this is the exact same car called "King's Ransom" you're looking at right now.
The story was about Bob King who always wanted a '56 Chevy like the one his Father owned back in the day, so he decided to trade his Harley Davidson and build the gasser of his dreams.
Just came across this video and I'm not quite sure where exactly is this 1968 Dodge HEMI Charger located, but there are some other classic muscle cars around, so it must be some Western European shop. Anyway, the Mopar has immaculate paint job, well massaged 426 HEMI V8 engine under the hood and it sounds great.
Check out the video to see and hear more from this gorgeous 1968 Dodge Charger R/T and don't forget to smack the Like!
Source: Youtube/victoryredcolorado
h/t: www.hot-cars.org