Dodge Ram Cummins Vs. Ford 8600 Tractor In a Tug-Of-War!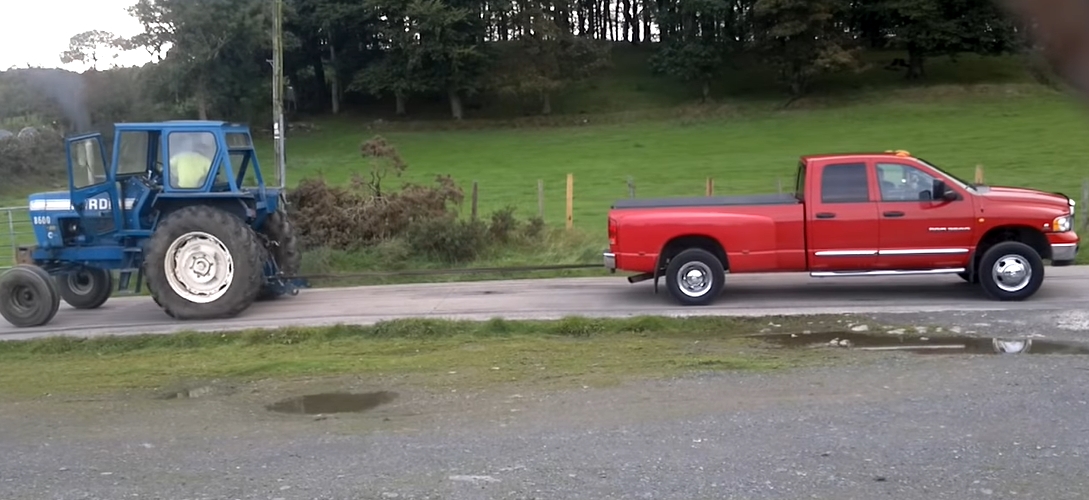 Today we have one amazing tug of war between Dodge Ram 3500 and Ford 8600 Tractor.
With all of the truck vs truck matchups that we've seen going down in the selection of tug-of-war videos circulating the web, it leads one to wonder what would happen with other machines.
It looks like the participants of this battle were wondering the same thing as they went up against one another in quite an unconventional setup.
On one side of the battle, we have a Cummins powered Dodge Ram 3500 and on the other, a Ford 8600 tractor that looks like it's set up to win!
Enjoy the following tug of war!
Source: Youtube/allistairc123
h/t: news.speedsociety.com