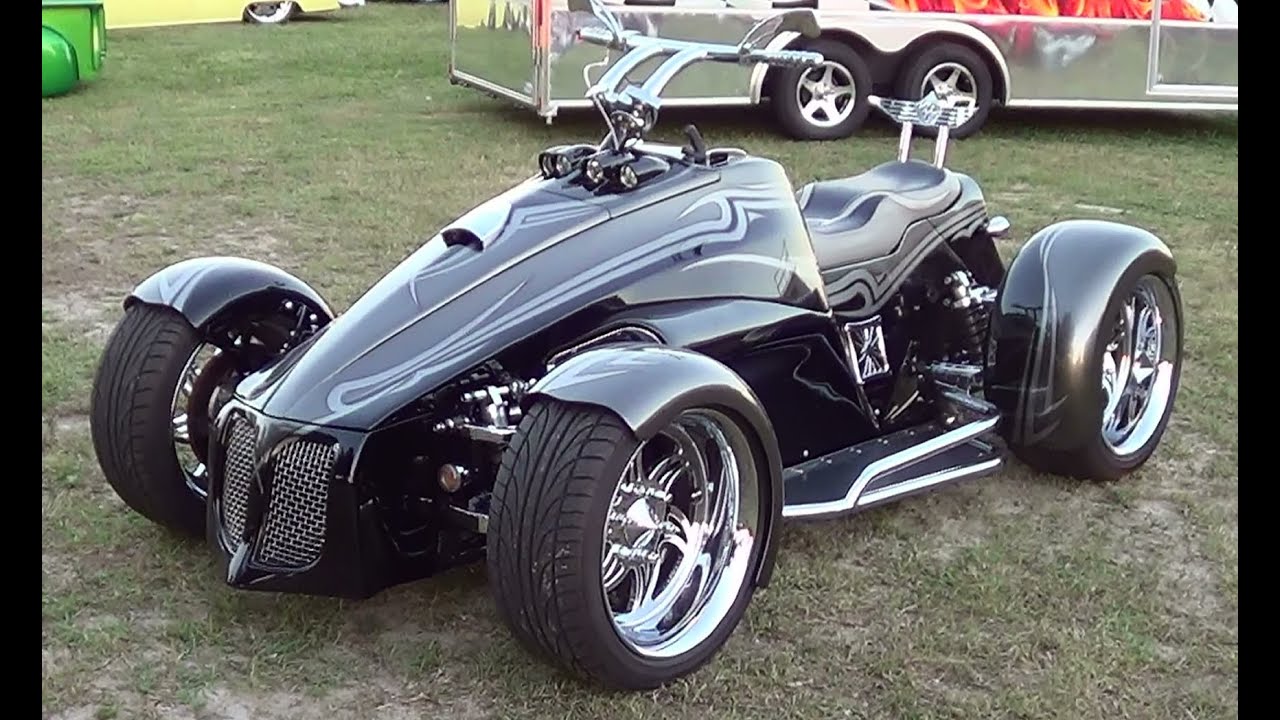 How About a Street Quad With a LS2 V-8 Engine In It ?!
Scottie of ScottieDTV takes us to Crusin The Coast, a gathering of cars and other tremendous vehicles.
Aside from cars, one of the highlights of this event are the quad bikes most especially the custom ones.
We have seen him featuring the custom three wheeled Motorcycle Scorpion RT and now, this video will showcase another eye catching ride, a fully custom Bourget"s Street Quad Shredder powered by a V8 engine.
It doesn't just run well but it also looks sizzling good! I have seen other Bourget's Shredder with different paint jobs including a glossy purple, a red one and an orange but this one has a black and silver scheme which makes it even more badass.
Check this video to see more of this awesome vehicle!
Source: Youtube/ScottieDTV