1971 Dodge Charger Super Bee Six-Pack 440 – Sitting In a Barn For Over 30 Years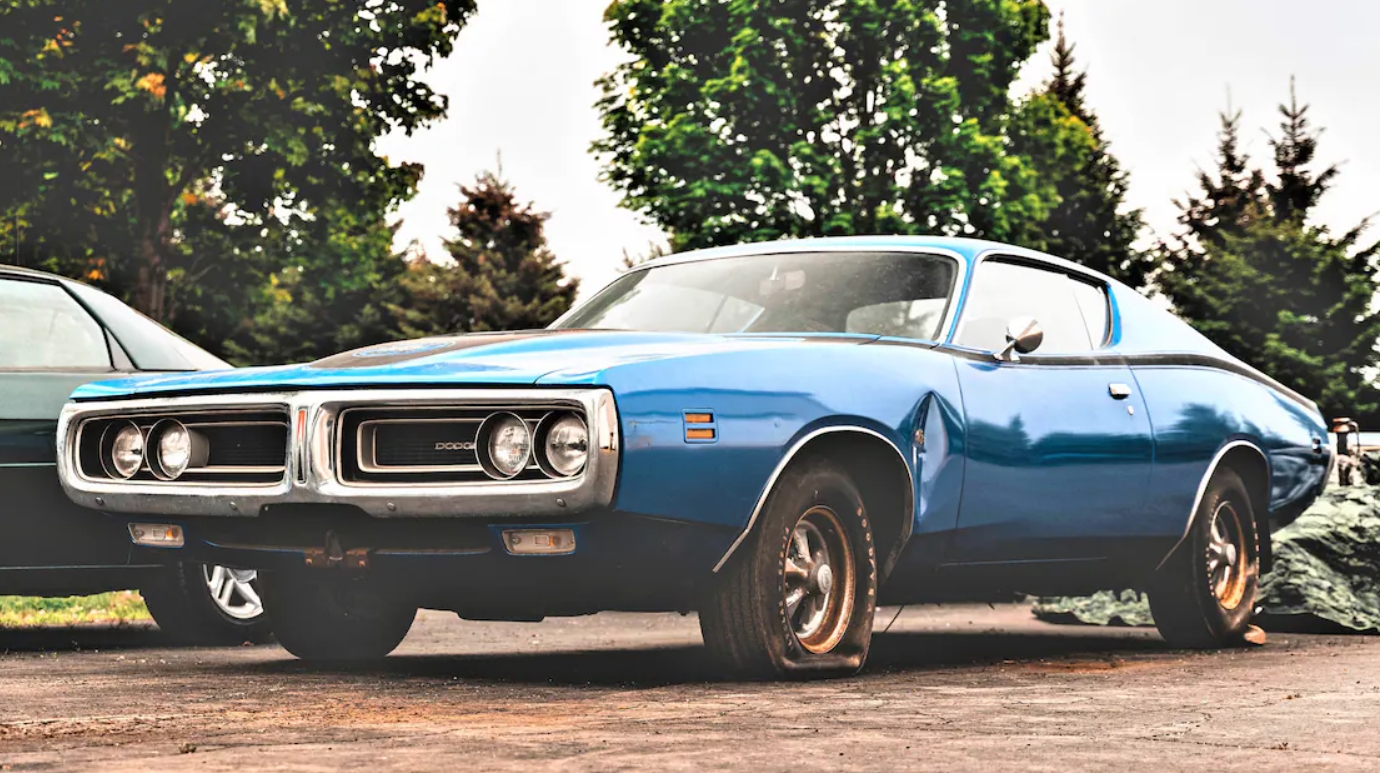 How Schwartz ( Schwartz Performance ) came to find out about the Super Bee is an interesting tale. Sometime around 1987, Jeff helped work on a friend's 1973 Corvette road-race car. The owner of the Corvette never got around to racing it, but Jeff never forgot about it. Occasionally, Jeff would call his friend to inquire about it, hoping he could buy it with the intent of eventually racing it. Fast forward to 2021 (yeah, over 30 years later!), the 1973 Corvette owner finally relented, and Jeff found himself at a pole barn in Wauconda, Illinois, loading up his "new" L88-equipped C3.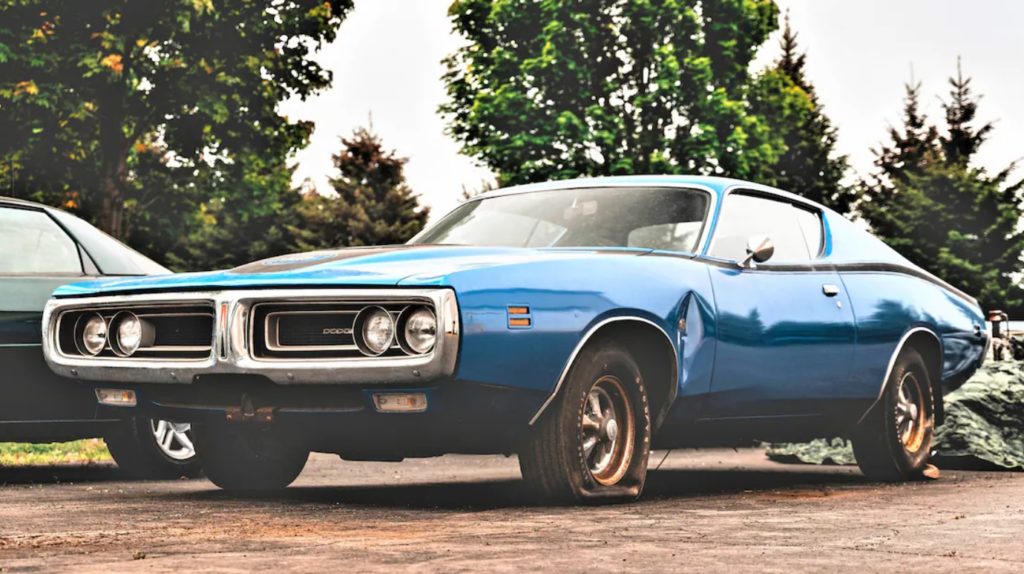 The day wasn't going well, though. Three decades of sitting on a gravel floor with no moisture barrier to protect its undercarriage left the Corvette ravaged by rust. That's when the owner of the pole barn approached Jeff to tell him there was another car tucked away in the huge barn he might also be interested in.
The other car in question? A 1971 Dodge Charger Six-Pack Super Bee in B5 Blue. Flat tires, rust-locked brakes, and a seized motor meant having to drag the Bee onto a fresh flatbed. Once at inspection height, it became obvious that the Dodge suffered the same debilitating rust fate, but not quite as badly as the Vette. 
This Super Bee doesn't belong to Jeff yet. It's still owned by its original purchaser, who had obtained it new from a Chicago-area Dodge dealer, presumably in 1971. For the first four years of its life, the Super Bee accumulated 19,532 miles, until it was dinged on the front left fender while parked.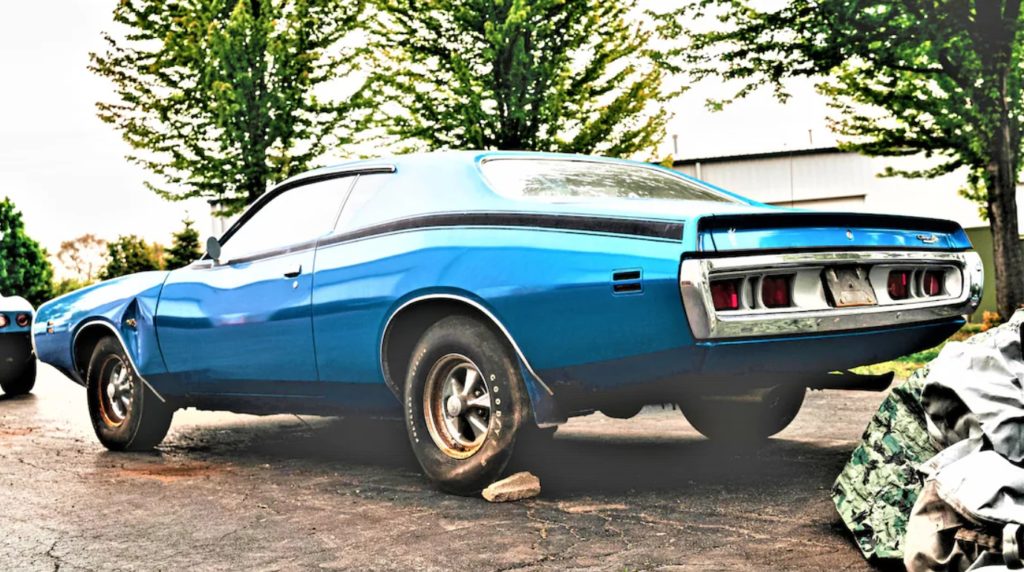 As you can see from the accompanying photo, that dent was never repaired, and the car hasn't been used since. Now in his 70s, unable to drive the car, and needing the money (back storage fees notwithstanding), the original owner is hoping to strike the right deal with Jeff for the azure beast.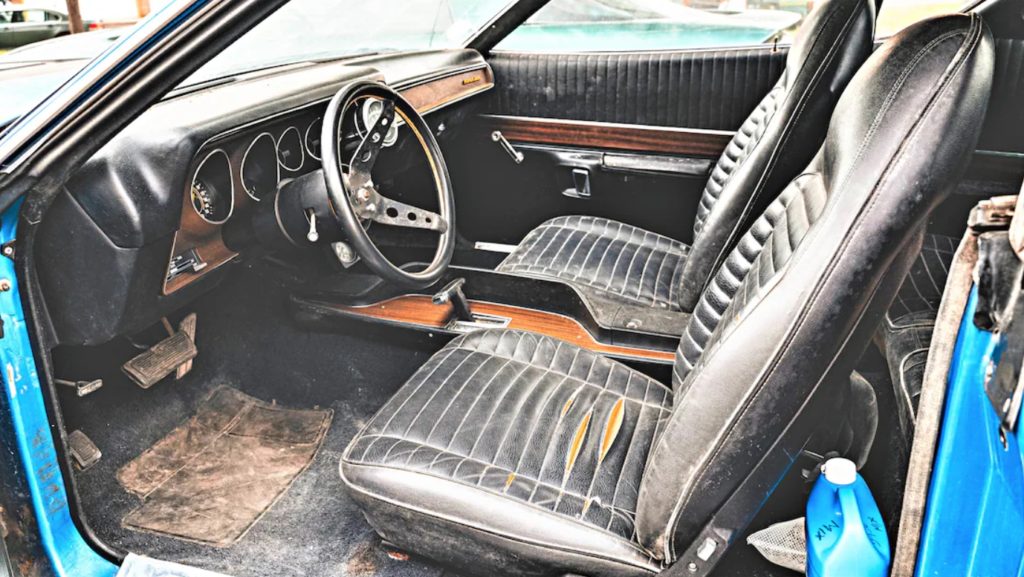 It's fortunate for the car's owner that not only does Jeff have a far better place to store the Super Bee than a dirt-floor pole barn, but also that Jeff is likely the most over-qualified person ever to blindly stumble into a barn find like this. Few have the capability to massage a survivor car like the 1971 Dodge Charger 440 Six-Pack Super Bee back to a useable condition without destroying years of hard-won patina.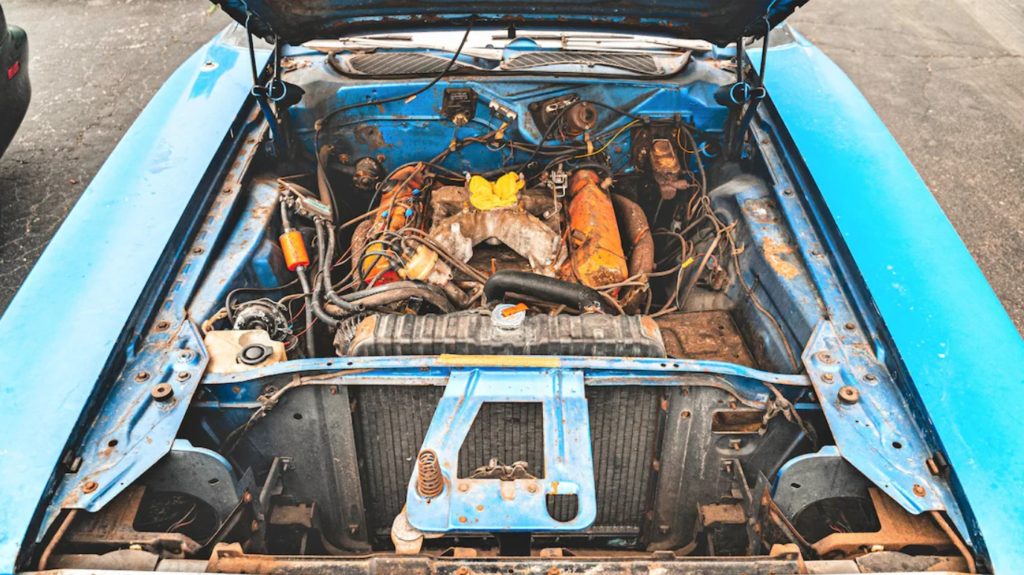 What we hadn't expected is that Mopar experts we've spoken with don't place a very high priority on 1971 Super Bees, even one with 440 Six-Pack provenance. Of the extant examples of 1971 Dodge Charger Super Bees, the Hemi cars demand the most due to the fact only 22 were ever made.
Source/hotrod.com