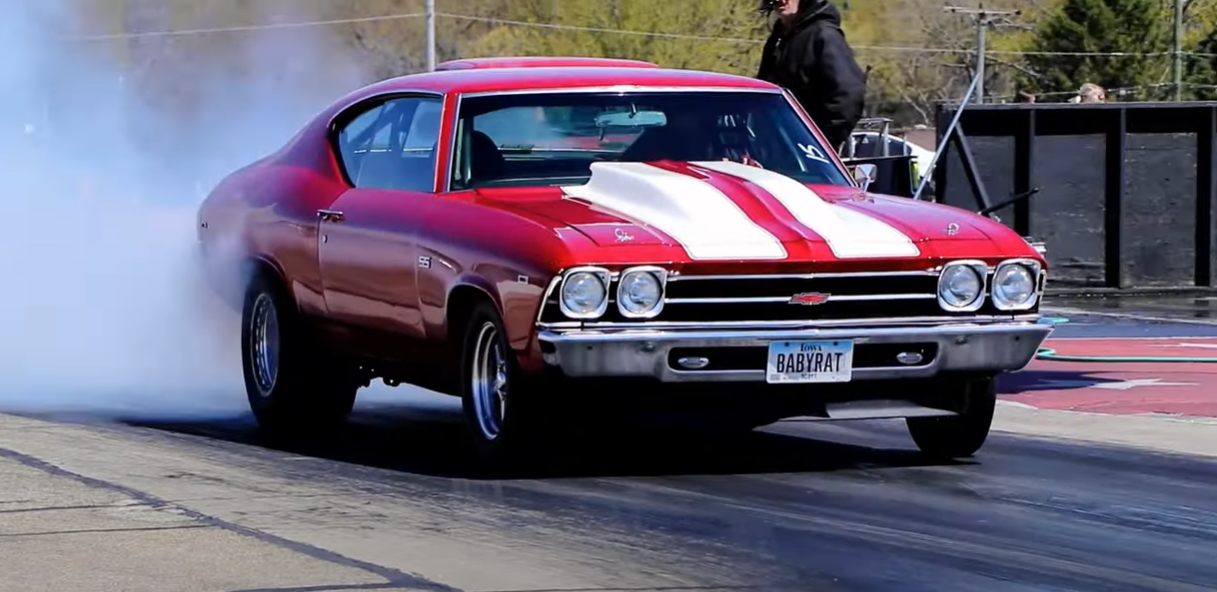 Home Built 427 LS Twin Turbo '69 Chevy Chevelle Street Car Running 8's
BABY RAT! 427 LS TWIN TURBO '69 CHEVELLE MUSCLE CAR!
Bill Schwarz 1969 Chevy Chevelle quickly became one of my favorite muscle cars that attended the 2021 Hot Rod Drag Week. Super clean appearance, tons of power and driven on the street, the Baby Rat Chevelle runs 8's, and yet it has the home built look to it, rather than big budget pro race car.
Bill's 1969 Chevy Chevelle is fitted with small block 427 LS engine boosted by a pair of 69mm VS Racing turbochargers to kick in 1,500 horsepower controlled by Turbo 400 transmission and 9-inch Strange Engineering rear end with 3.25 gears.
Watch out "Baby Rat" 1969 Chevelle:
Source: Youtube/RACE YOUR RIDE