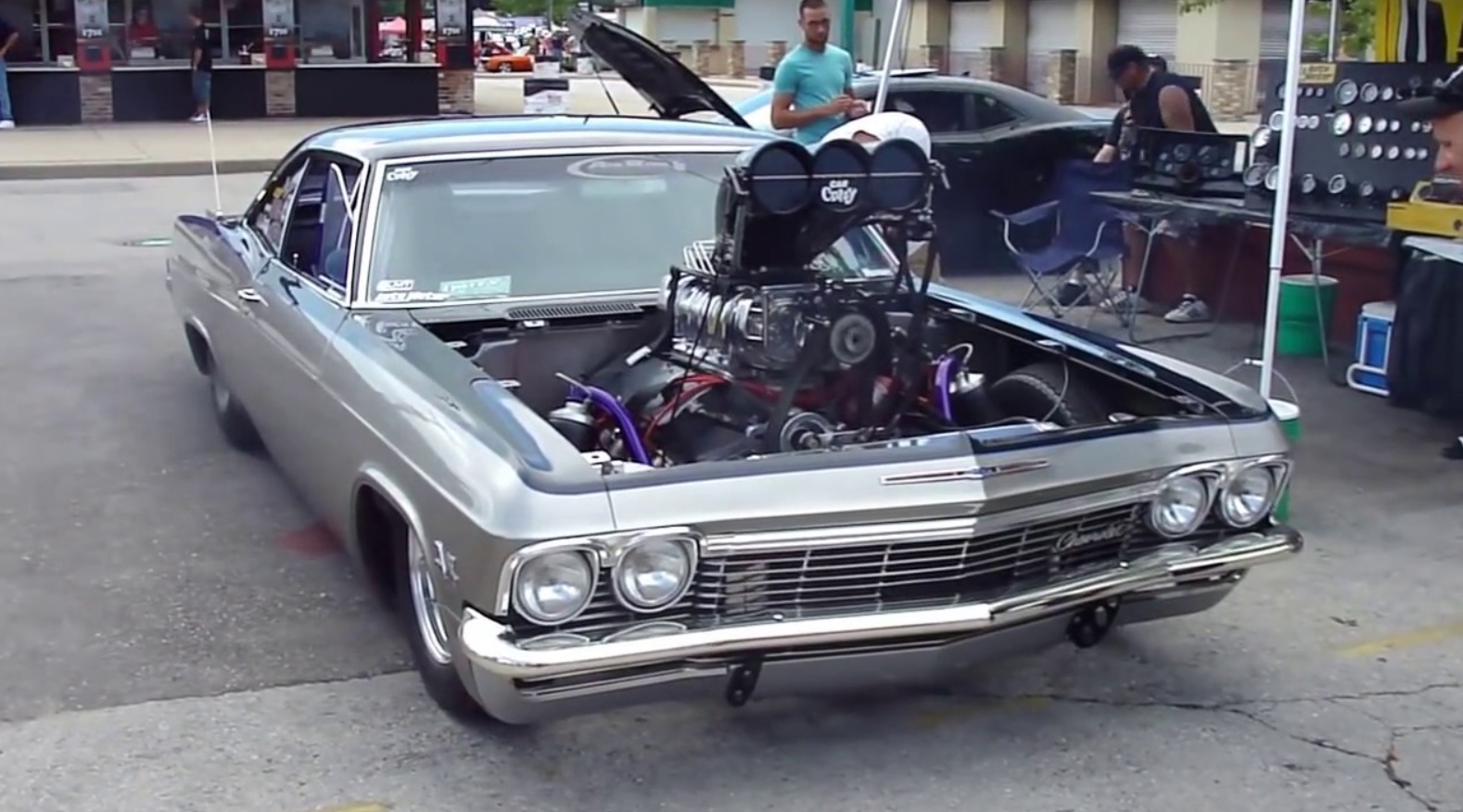 1965 Chevrolet Impala Pro-street Blown Alcohol Motor Start Up!!
Talking about a car that looks fast, when it is standing still huh. This is a 1965 Chevy Impala, or a Pro-Street version of one, with a huge blower and it is about to start and give us one of the greatest sounds that you will hear today.
The video was recorded at the 2015 Car Craft Summer Nationals WI State Fair Park where this car really picked up a crowd after it was started.
The owner has had it since he was 16 and apparently he loves his vehicle very much since there has spent a lot of time and money on it to get it in such a great state.
The so called blower surge is incredible and it sure is entertaining to see and hear as it appears to be saying hello to the spectators that are gathering to hear this loud beast, so play the video and hear it for yourself.
Source: Youtube/Mike Adamczak