Pa"Tina" Princess Barn Find Hidden 40 Years – Rare Oshawa Canada Built 1970 Chevelle SS396 Saved!!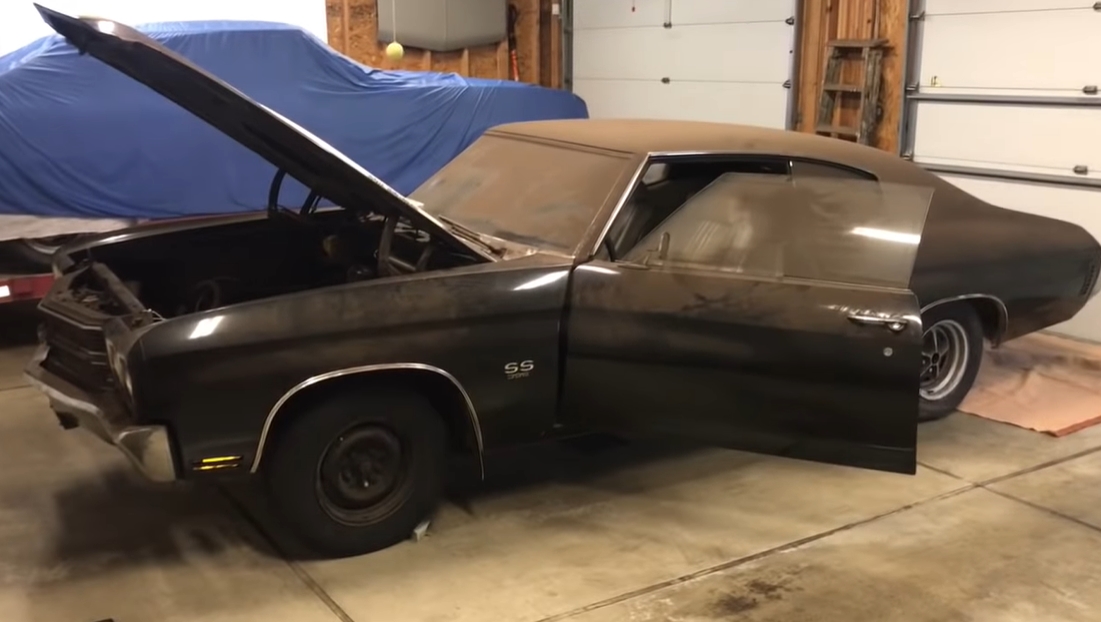 Western New York is the location where Patrick Nichols is taking us on a journey that would show us an amazing vehicle, known as THE PA"TINA" PRICESS a car that was made in very small numbers, only about 3 thousand of them ever left the assembly line up at Oshawa Canada back in 1970.
This car was sold in East Aurora, New York and it was a 1970 Chevelle SS396 with a RPO Z25 added as an option on it, and it was in hiding for quite a while before Patrick found it in a garage.
The odometer has stopped at around 58 thousand miles and the car has been "living" about a mile away from this location but it had recently changed owners and the new owner is not trying to keep it a secret like the old one, he is the one that actually called Patrick and was interested in putting the car out there, in magazines and videos in order for people to see it.
So let's do just that, and play the video. Gorgeous Patina…
Source: Youtube/Patrick Glenn Nichols Musclecar Barn Finds