Custom Built 1964 Chevy Imapala 454 In Bright Red – 454 Cubic inch V8 Engine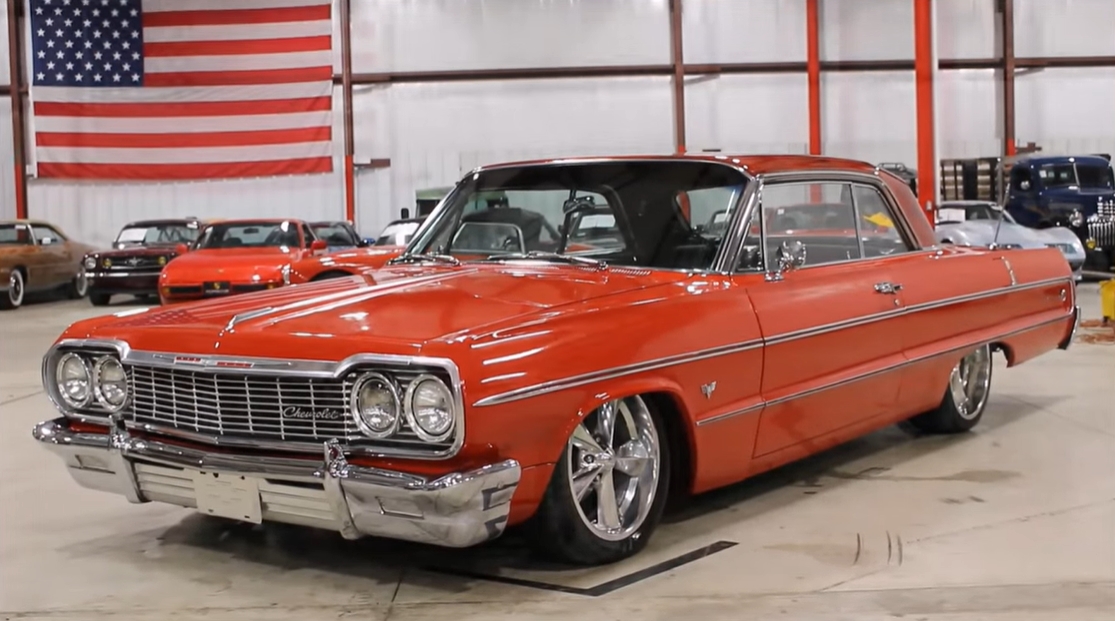 The most noticeable aspect of this 1964 Impala custom is the flawless Red paint that goes perfectly with the chrome bumpers, grills, side mirrors and other accents. It spins a set of 18-inch wheels from Boyd Coddington giving it a super slick look that is hard to match.
The Bright Red Chevy Impala is powered by a massive and intimidating 454 cubic inch V8 engine that is connected to a 350 Turbo automatic transmission. To control the massive power that comes from the drivetrain, the vehicle is fitted with disc brakes and adjustable suspension system from Air Ride Technologies will help you cruise with style.
Check out the video filmed at GR Auto Gallery:
Source: Youtube/GR Auto Gallery // www.hot-cars.org