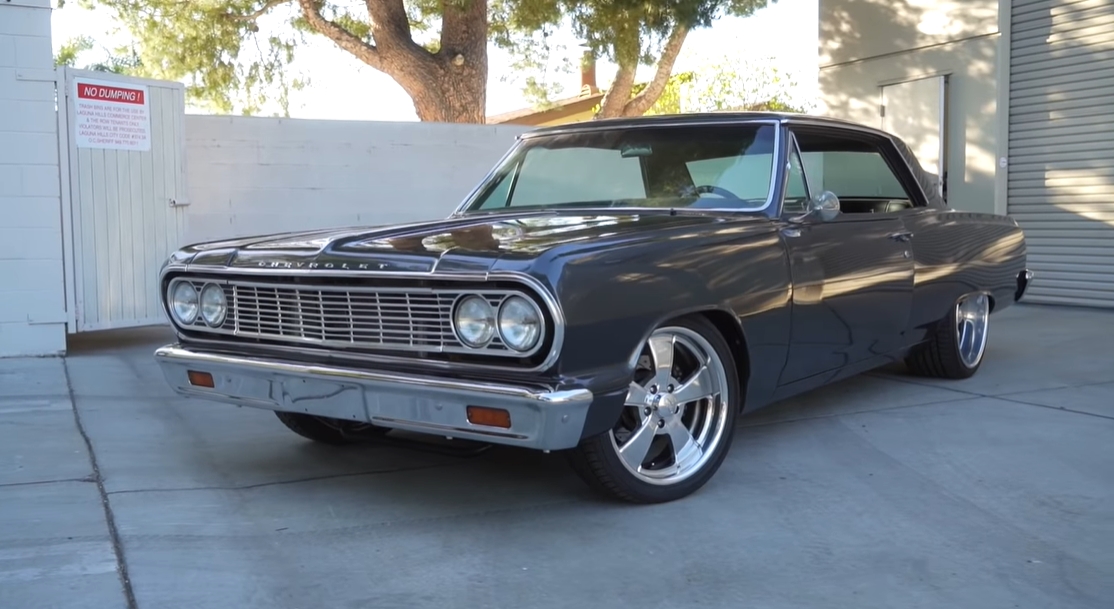 450 Horsepower 1964 Chevrolet Chevelle Built for the Wife
I am a big fan of the square body first generation Chevy Chevelle, and although this one is far from stock, I totally love it. I love it, because it's upgraded all the way around, but it's a driver. In fact Jason built it in his garage for his wife Kate.
So Kate drives around in a 450 horsepower 1964 Chevy Chevelle fitted with built LS engine and transmission out of a Tahoe, and shares she looks forward to adding a turbo as she wants more power. Now that's the kind of wife a hot rodder wants.
Watch the video below:
Source: Youtube/AutotopiaLA // www.hot-cars.org