1969 COPO 427 Chevelle Barn Find – 1 of Only 2 Tuxedo Black With Manual Trans Ever to Surface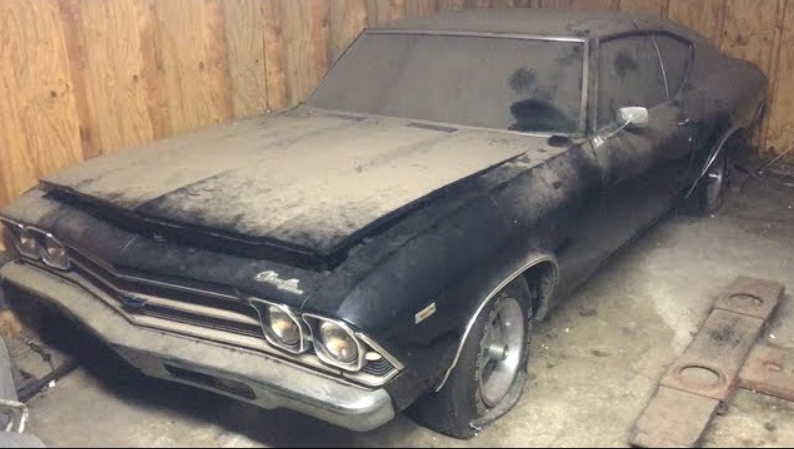 1969 COPO 427 Chevelle BARN FIND DISCOVERED!!!
The year was 1988 and that was the last time this car spun a wheel, which in a way you can easily tell and now it is time for this car to finally change owners and depart with its first and only one.
This incredibly rare 1969 COPO Chevelle is a real treat since according to the Supercar registry which did not even feature it, it is only the second Tuxedo Black Chevelle with a manual transmission that is still in existence, now that is something incredibly rare.
Before you start checking the balance of your kid's college fund let us tell you that this car is not for sale…enjoy the video!
Source: Youtube/Patrick Glenn Nichols Musclecar Barn Finds