Turbo HEMI 1967 Dodge Dart GT Build 650hp 6-speed, Got to Love the Sound it Makes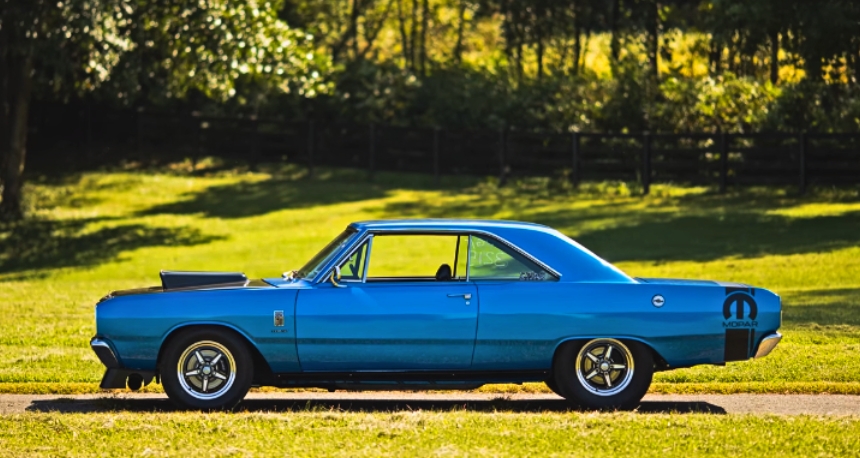 One of the best instances of how historic automobile style can be combined with modern performance is this 1967 Dodge Dart GT build. Dustin Smith is a young man who has really impressed me with his approach to this Mopar and his objectives for it. He has created one hell of a driver out of this A-body he saved from the scrapyard.
The 1967 Dodge Dart GT has a wonderful look thanks to the modern Dodge color and tail stripe, as well as Billet Specialties wheels. The objective is 850 horsepower on pump gas with a 5.7 HEMI enhanced by a VS Racing turbo and coupled to a 6-speed manual transmission out of a Hellcat.
"Sometimes, simple and clean really is the best way to go. With all types of aftermarket parts available now, "restomodding" is getting way easier – and turns old school muscle into perfect daily drivers. Much like Dustin Smith's '67 Dodge Dart: saved from the scrapyard, and turned into the 650+ hp turbo fun machine in front of us today."
Watch the video and tell us your opinion about the car?!
Source: Youtube/Hoonigan AutoFocus