1965 Chevrolet Corvette Pro Street – Looks and Sounds Beautiful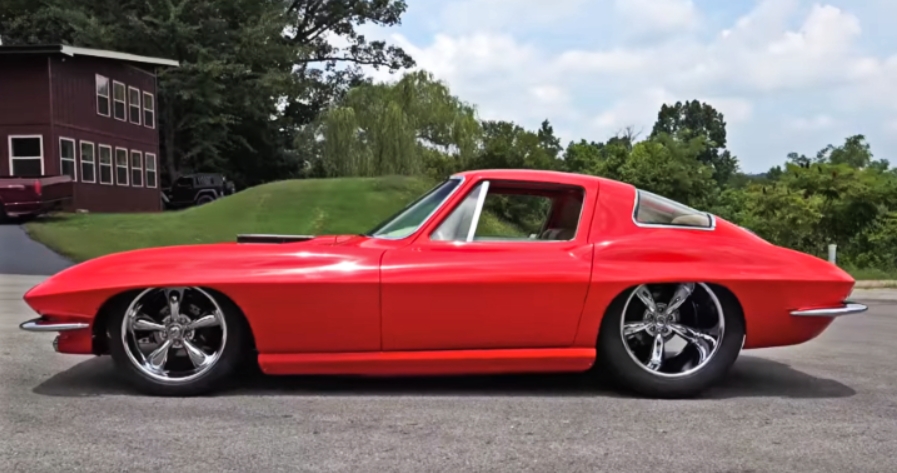 The Pro Street Chevrolet Corvette we are sharing with you here today looks like new, but believe it or not it was built in the 1990.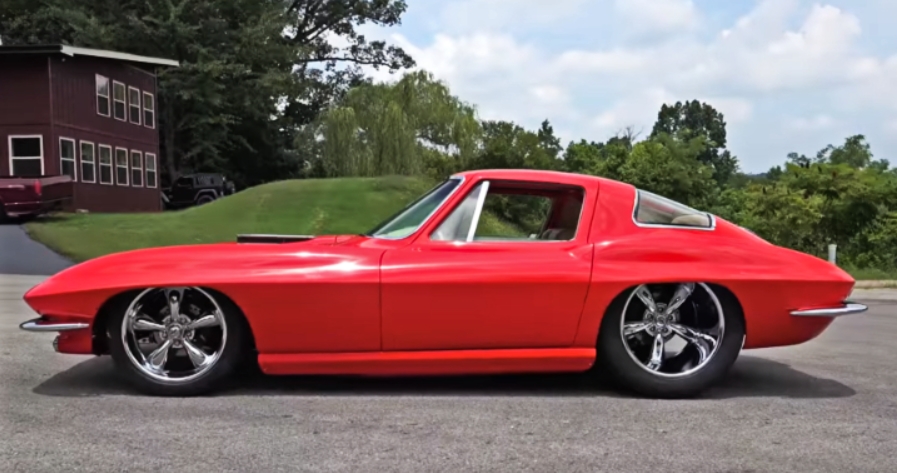 Its red paint is simply flawless, the wheels are polished to perfection, but the exterior is not where things ends.
When the current owner (who isn't the builder) of this 1965 Corvette purchased the sports car it didn't have a motor and already had a custom interior, but he wasn't satisfied with it for some reason.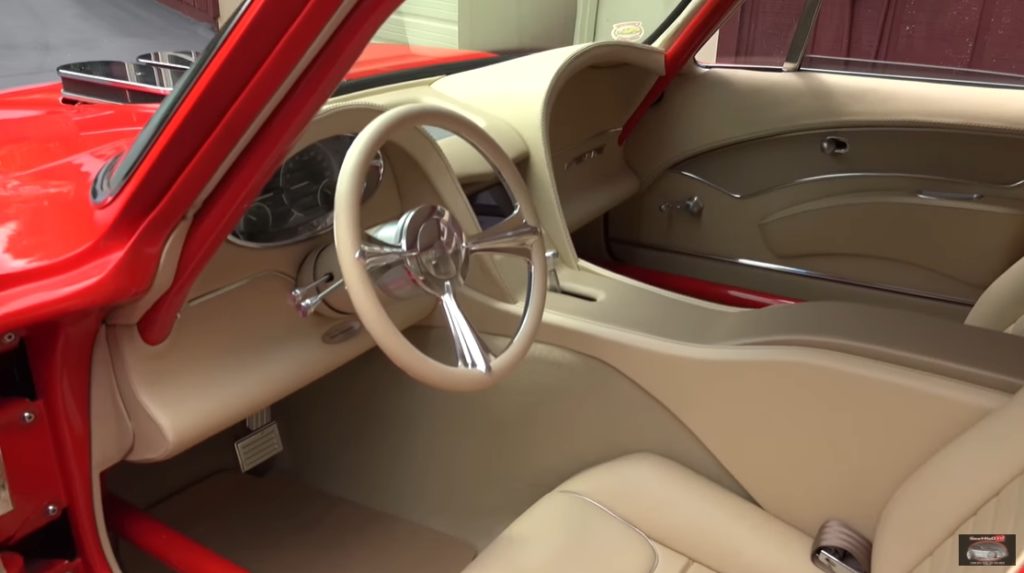 This vehicle's engine bay is very well detailed and fitted with a one-off 355 based V8 motor which isn't anything crazy in terms of horsepower but sounds, looks and runs great. When you take a look inside this hot rod you'll see what makes it a real masterpiece. Steve Holcomb and the crew at Pro Auto Custom Interiors have done a killer job.
Check out the video to see what we are talking about.
Source: Youtube/ScottieDTV