Old Race Car 1957 Chevy Parked Beside Abandoned House Left Rotting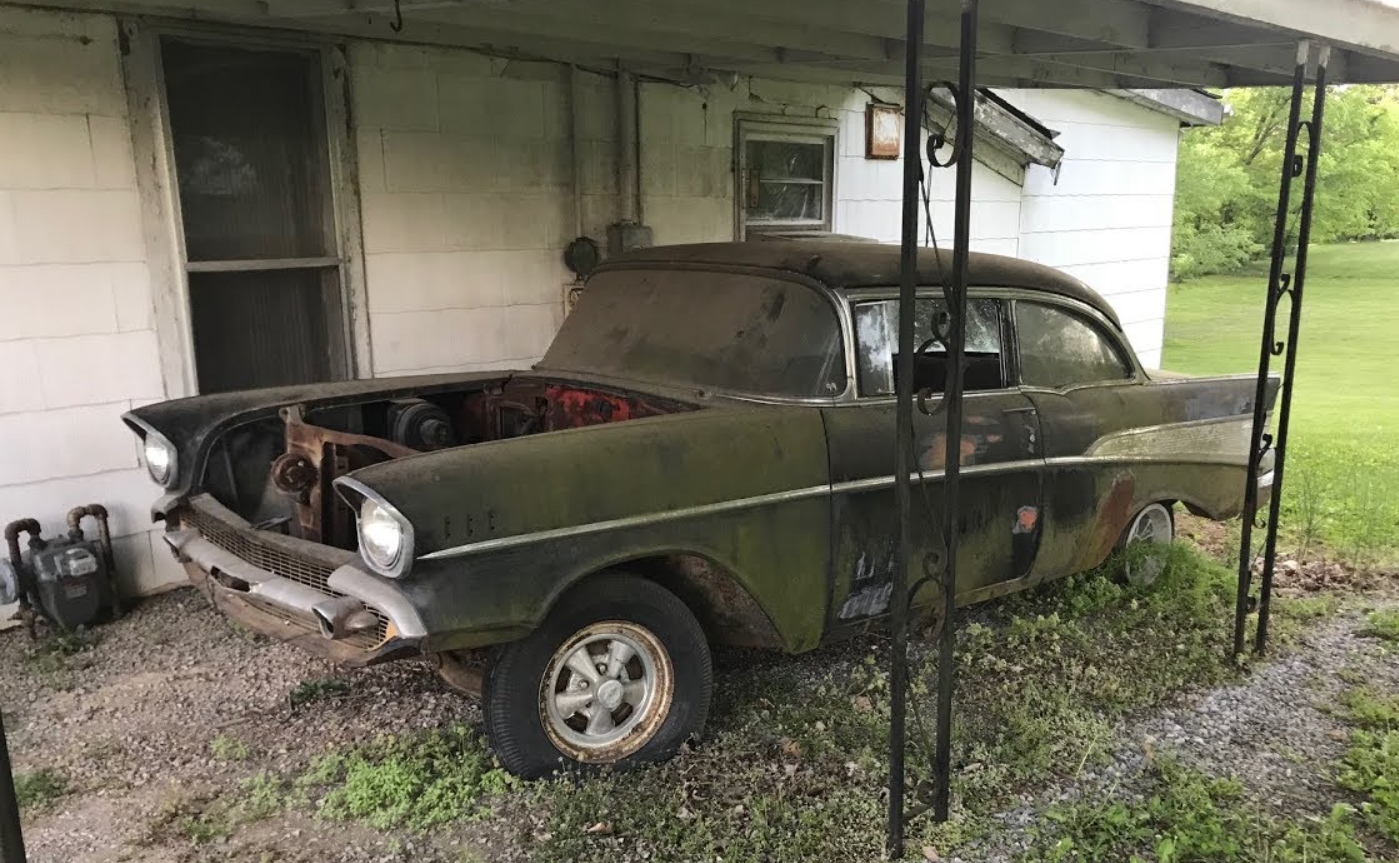 A lot of people recognize the 1957 Chevy because it represents the American cars from the era, and definitely it is one of the most beautiful cars from that period.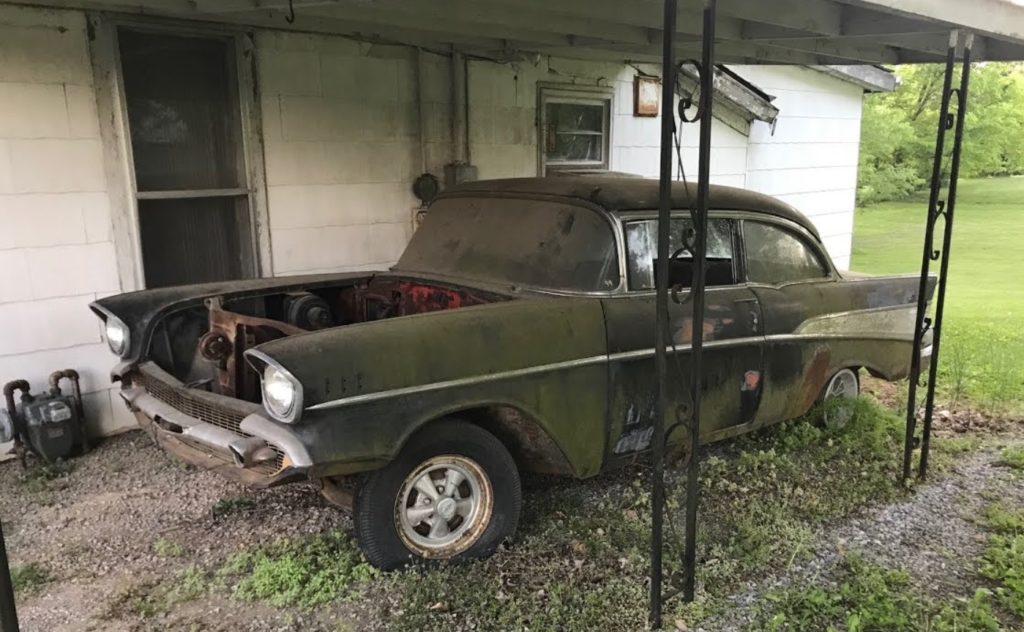 Maybe most of you know that Jeff Lutz drives a 57 and it is simply  breathtaking, just like this one which coincidently appears that it has been a drag race car as well, although far from what Jeff's car is capable of.
Here we have Patrick Nichols and he will tell us all that he can derive from the looks of the car and from the stuff that has been installed on it,  even after sitting here all this time, he can tell with decent accuracy about the modifications that have been done to it over the years.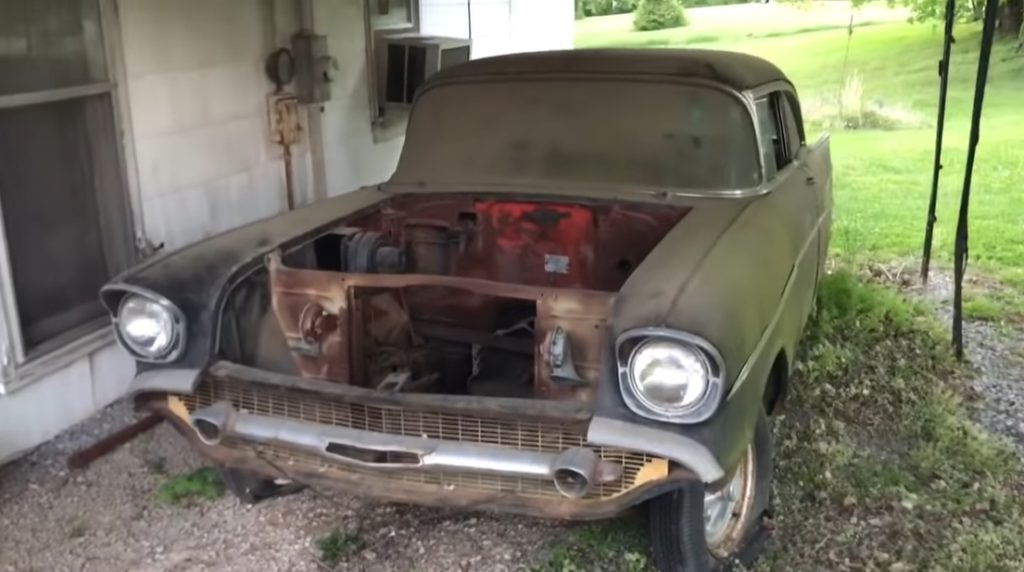 Check out the video if you want to enjoy seeing this amazing car.
Source: Youtube/Patrick Glenn Nichols Musclecar Barn Finds