Pure Street Racing: Nissan GTR Skyline R32 650bhp vs 1968 Chevelle 550bhp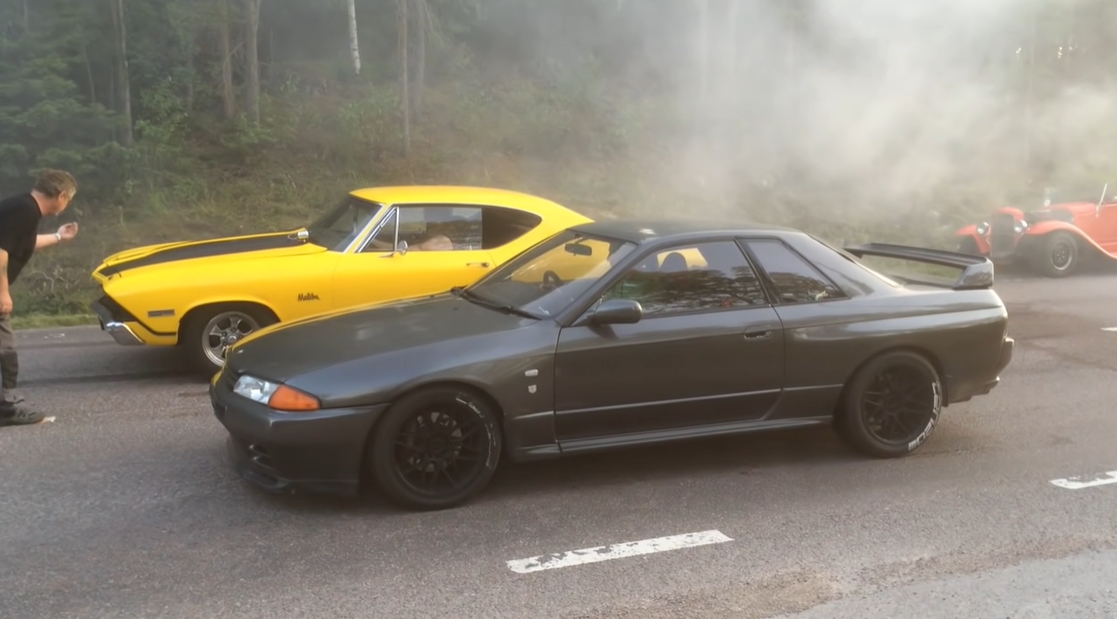 In this video you will see a race of "Godzilla vs Kong" – Japanese Monster Nissan GT-R vs. The Legendary American Muscle car SS Chevelle !!!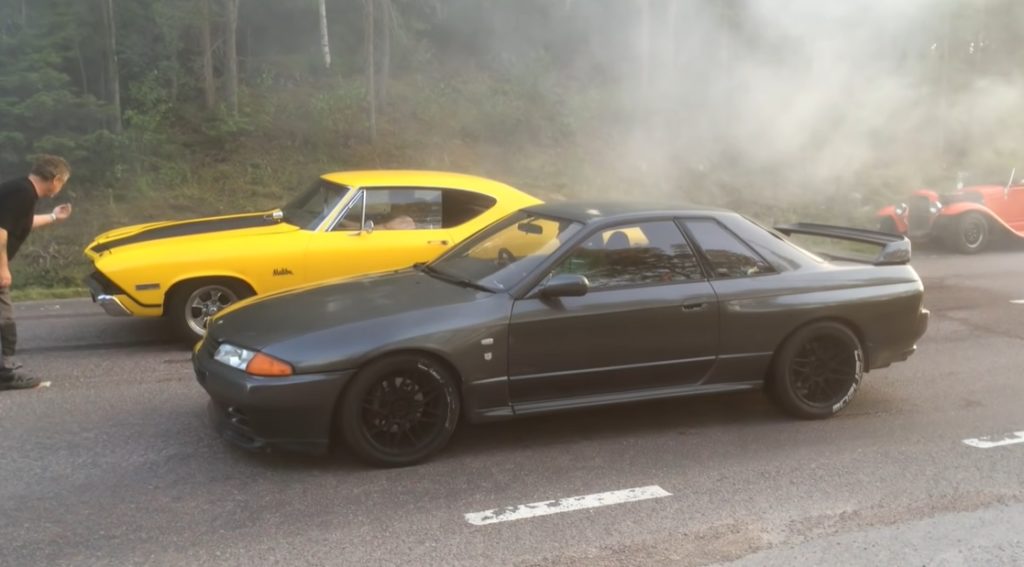 Chevy Chvevelle did a nice burn out at first but then…didn't go very well.
Now, mentioning those two cars drag racing each other would make pretty much anyone laugh, because the Chevelle was built for that kind of duty so it should win no problem. However, both of these cars are pretty heavily modified. In fact, while the Chevelle is pushing 550-horsepower, the R32 Godzilla makes 650-hp.
Check out the video and enjoy the race!
Source: Youtube/Virtual49