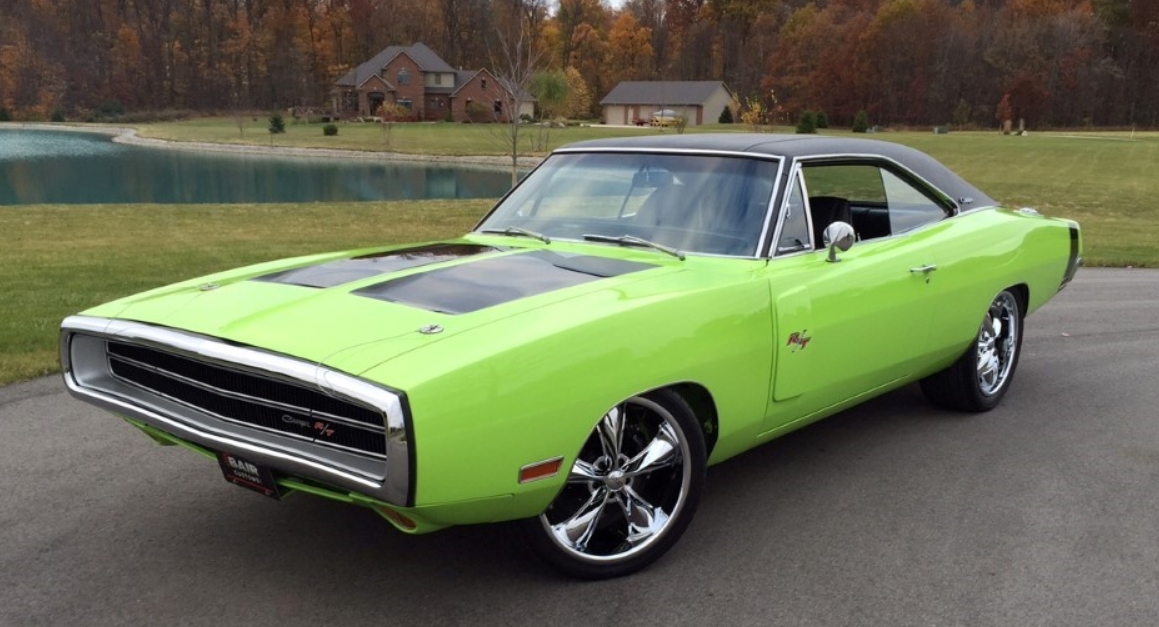 A Classic Beauty with Modern Muscle: The 1970 Dodge Hemi Charger R/T "Sublime" 700hp
If you are a fan of classic American muscle cars, you will surely appreciate the beauty and power of the 1970 Dodge Hemi Charger R/T Pro Touring, which is lovingly referred to as "Sublime". This stunning car has been completely rebuilt, upgraded and restored to perfection, and is a true masterpiece in the world of high-performance cars.
With over 700 horses under the hood, this Pro Touring 1970 Dodge HEMI Charger, which they called "Sublime" is no exception. The vehicle originally was a 440 R/T car with a 4-speed gearbox, but it has been transformed into a work of art that will leave any car enthusiast in awe.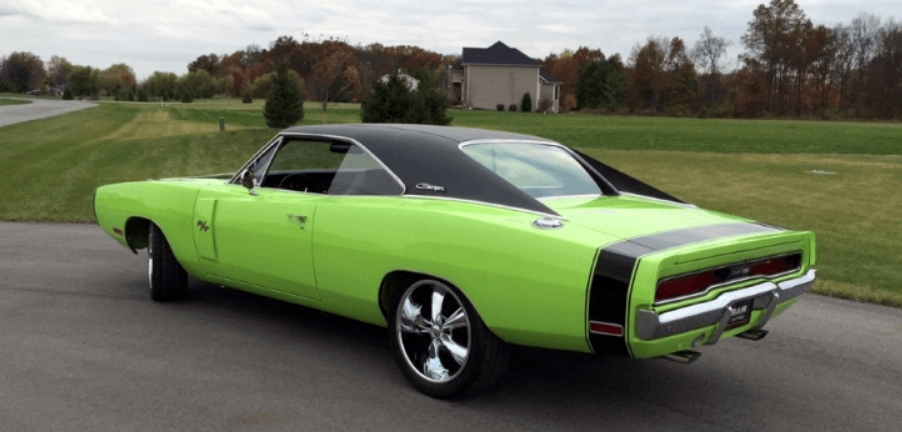 The exterior of the 1970 Dodge Hemi Charger R/T Pro Touring is simply breathtaking. The car has been sprayed with its factory-correct Sublime Green color, which is both eye-catching and distinctive. The body has been enhanced with a number of custom modifications, including a new suspension from RMS, 20-inch Boze wheels, and a subtle hood scoop. These enhancements give the car a bad-ass Pro Touring look that is sure to turn heads wherever it goes.
On the inside, the custom-built 1970 HEMI Charger is just as impressive. The interior has been restored to look just like the original, with a few modern upgrades that make it even better. The seats are covered in black leather with green accents, and the dashboard has been upgraded with modern gauges and a premium sound system.
But under the hood, things are far from stock. The heart of the "Sublime" Dodge Charger is a Muscle Motors built all-aluminum 572 HEMI motor with electronic fuel injection and plenty of mods pushing over 700 horsepower sent through a Tremec 5-speed. This powerful engine is capable of producing a rumble that can be heard from a mile away, and it gives the car an incredible amount of power that will leave any driver grinning from ear to ear.
Share your thoughts with us!