'67 Plymouth HEMI GTX 4-speed, Nice Find Sitting Since 1983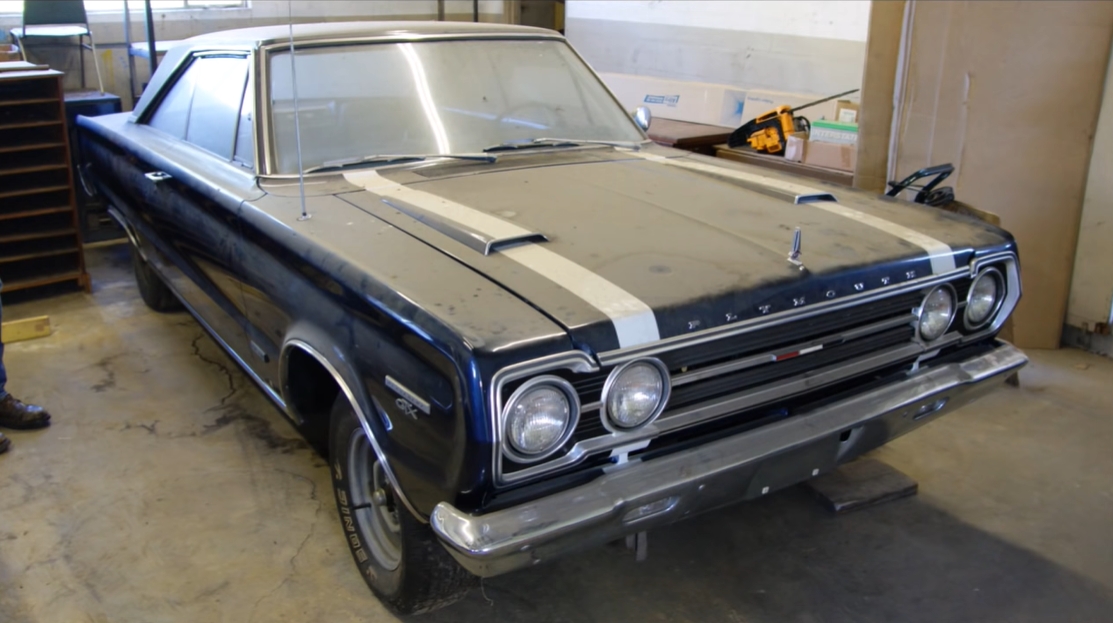 It was stored at the Rods & Hot Rods Garage and located in a small town in Alabama along with pallets full of engine blocks for more than 25 years.
This original 1967 Plymouth HEMI GTX 4-speed vehicle has just about 65,000 miles on the odometer.
The current (second) owner of this iconic Mopar muscle car shares he acquired it back in 1967 and has recently started rebuilding the original HEMI V8.
We hope this amazing piece of American automotive history will soon be back on the road.
Check out the shared video to learn more about this car's history.
Source: Youtube/Auto Archaeology