Beauty 1955 Chevy Restomod – Work Of Art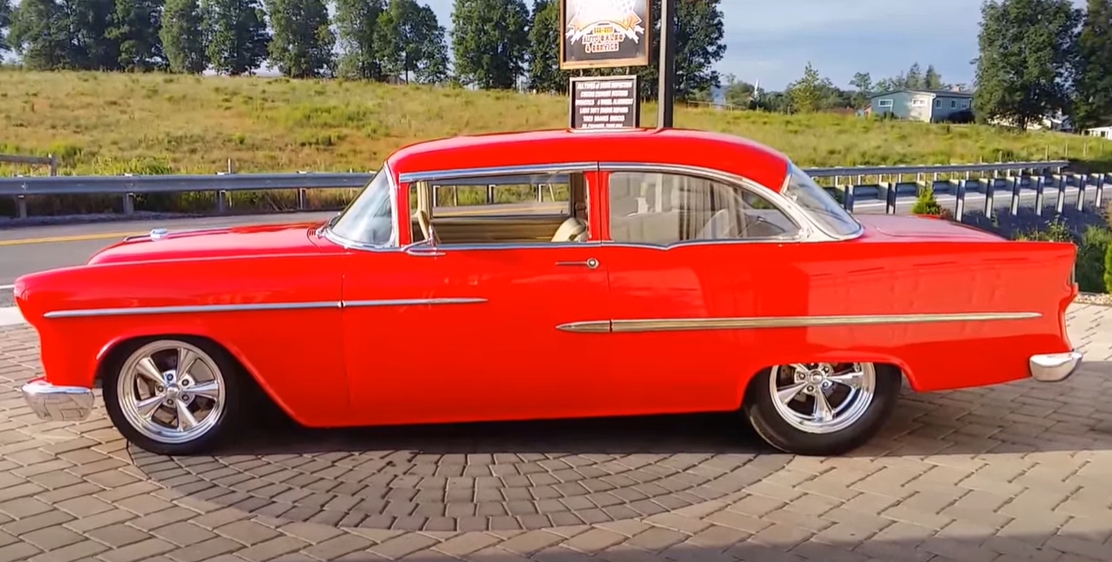 Nowadays we have plenty of amazing Tri-Five Chevrolet builds, but a cool restomod like this one is destined to attract all the attention everywhere it shows up.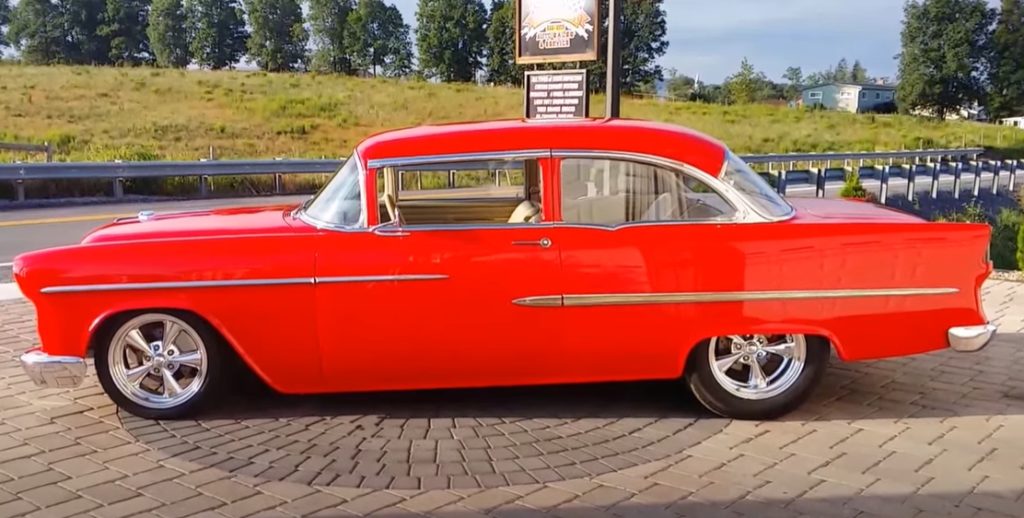 It's iconic body style combined with show quality Bright Red paint just pops and after you add the air ride suspension and awesome chrome wheels the astonishing restomod look of this 1955 Chevy gets completed.
The builders have retained the vintage style on the inside with only a few custom touches to achieve the stunning hot rod interior, while the engine bay is a true work of art.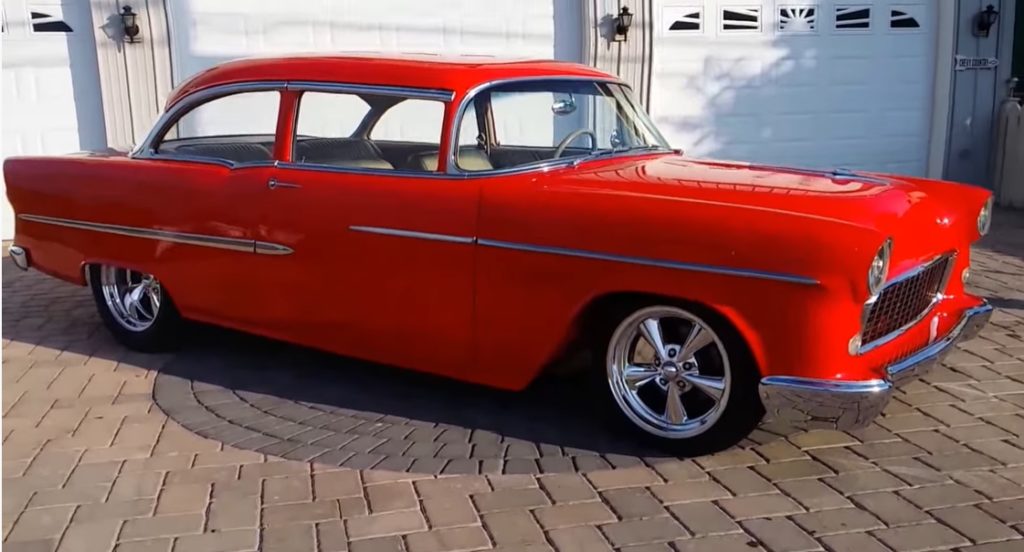 What an amazing vehicle.
Source: Youtube/kenneth Eichelberger