Blown 406ci 1963 Chevy Impala "FastWagon" Wheelin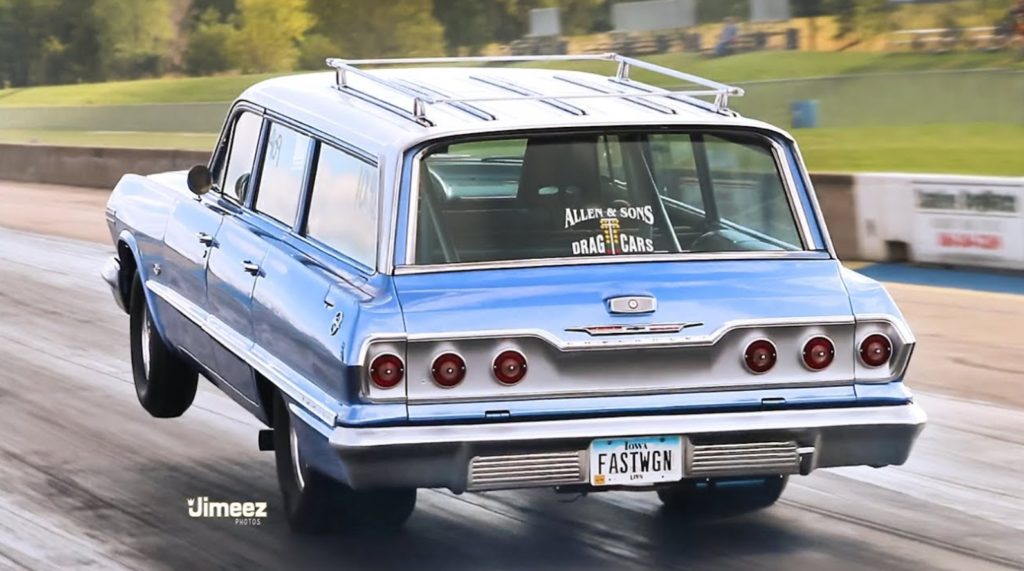 During this week we have been featuring some heavily modified fire breathing rides demonstrating some American muscle at various locations in the United States, after showing you a 4000hp Twin Turbo Camaro or a 250 mph Street Legal beast now the time for something quite different, came.
What about a 4000lb all steel (except for the bumpers) 1963 Chevy Impala station wagon powered by a blown 406 cubic inch engine running on E85 constantly staying in the 10 seconds neighborhood with the wheels up at the Inaugural Hunnert Heads Up Event at Byron Dragway? Sounds pretty awesome right?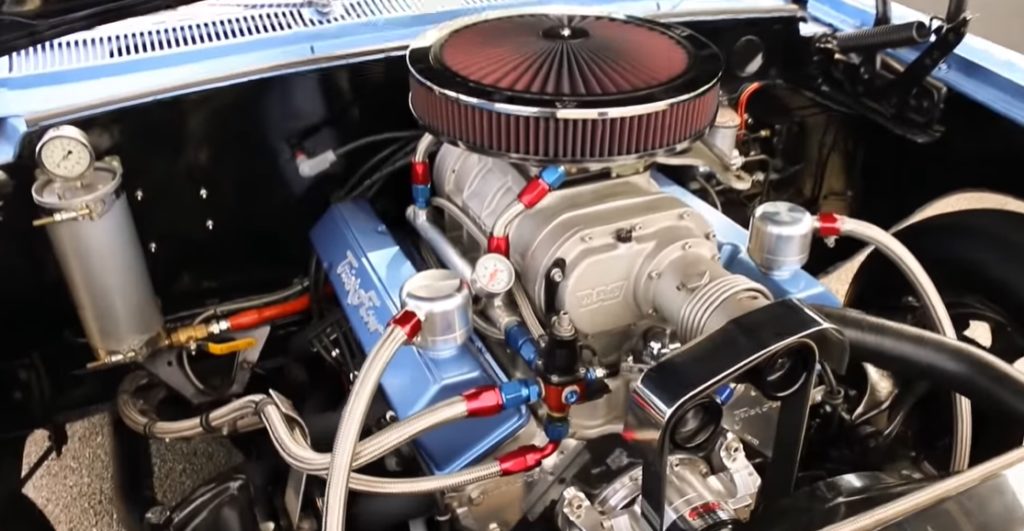 Check the video.
Source: Youtube/victoryredcolorado